April 19, 2021 - by commARCH
Send this article to a friend
In 2019,
PDC Inc.
of Springfield, started assisting in the renovation of a dilapidated school, creating a beautiful and functional auditorium to be used by the award-winning performing arts program.
What was the project about?

Music and theater programs are an important part of the education and extracurricular activities of students across the country. For years, students at Weaver High School in Hartford, CT made do with their 1970's auditorium to put on musicals, concerts and presentations. But in 2019, that all changed when their brand-new auditorium opened as part of a $133 million renovation to the school.
Professional Drywall Construction, Inc. (PDC)
began construction on Thomas Snell Weaver High School in Hartford, Conn. in the summer of 2017, in advance of the school reopening in August of 2019 for the 2019–2020 school year. The campus houses a middle and elementary school in addition to three specialty institutions: High School Inc.– Hartford Insurance and Finance Academy, the Journalism and Media Academy and the Richard J. Kinsella Performing Arts High School.
What was accomplished?

Notably, Weaver High School features a state-of-the-art auditorium for performances with high-quality acoustical paneling to increase sound quality for both audiences and performers. In addition, there are also broadcasting studios for television and radio broadcasts, featuring soundproof walls to cut down on noise pollution in their recordings.
For the budding businesspeople, there is a full boardroom for practice meetings. The school even features a dental lab for training and student checkups. PDC was part of the team that completed the $133 million project, creating a college level campus for an alternative inner-city school.
"The Weaver High School Project was incredible to see come together," said PDC President and Owner Ron Perry. "It was inspiring to see where these students would learn come to life piece by piece. The project was challenging on many levels, with a tight time frame to complete such a remarkable overhaul of this building. But we have extensive knowledge in the education field that guided us through."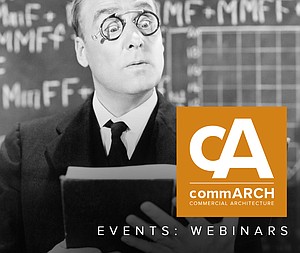 Digital Summit: Chicago Repositioning & Adaptive Reuse
Reviving ROI: Renovation and Repositioning for Maximum Returns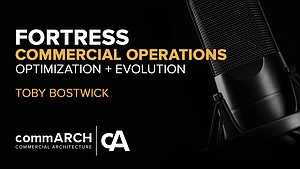 Evolving Operational Structure with Fortress Building Products' Toby Bostwick
As building product manufacturers have evolved so must their organizational structures. Fortress went from five separate business units that operated ...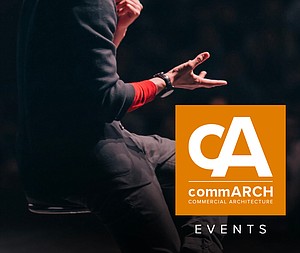 Digital Summit: Chicago Repositioning & Adaptive Reuse
Reviving ROI: Renovation and Repositioning for Maximum Returns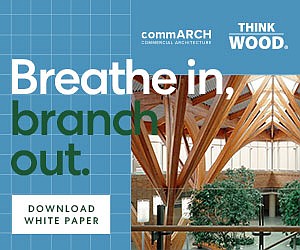 WHY DO WE FEEL BETTER WITH WOOD?
This commARCH White Paper focuses on how Wood shows psychological and physiological benefits, according to research.