April 21, 2021 - by commARCH
Send this article to a friend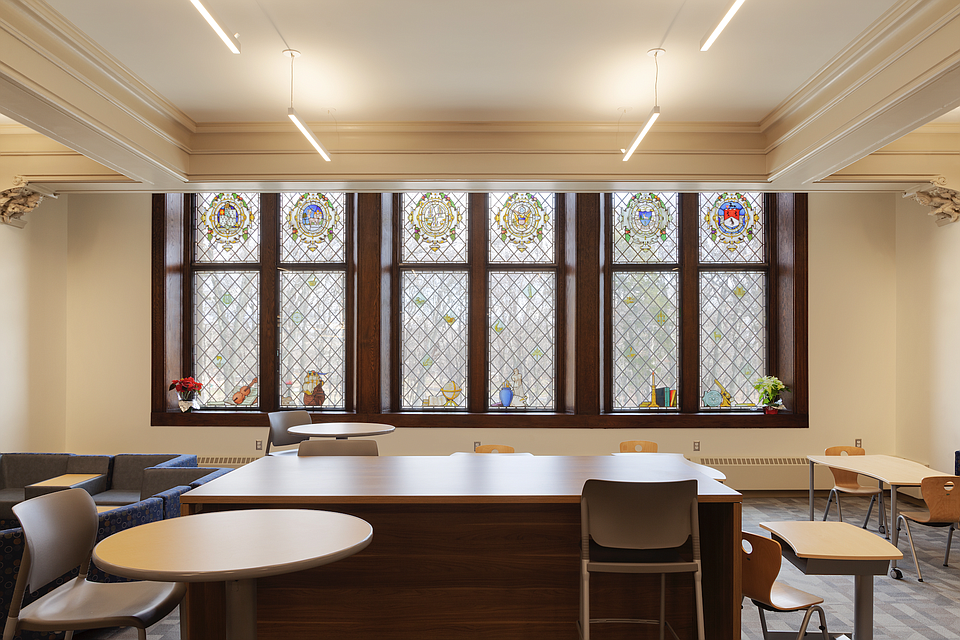 Engaged for architectural services,
JCJ Architecture
spearheaded the renovation, planning, preservation, and programming of the project, which combined the existing Martin Luther King, Jr. Middle School (Grades 6-8) and Breakthrough Magnet School North (Grades Pre-K-5) into one cohesive campus.
The guiding intentions behind the design of the Martin Luther King, Jr. Campus were to create a next-generation learning environment, preserve the original building's historic ties to the Blue Hills neighborhood, and provide a long-lasting asset for the community of Hartford, Connecticut. Successfully marrying two existing schools serving different age ranges required a strategic approach to design that created separation between the two programs while enabling seamless integration and usage of key shared spaces.
What was done?

Originally Weaver High School, the existing 1922 Neo-Gothic building provided a rich and meaningful framework for the design team, who sought to preserve its character and connection to Hartford's historic fabric wherever possible. JCJ Architecture restored and reintroduced the building's stained glass windows, masonry façade, and original front door. The 100-year-old Gymnasium and Auditorium, built as wings on either end of the building, were maintained and enhanced, with many of their original characteristics preserved such as the ornate plaster work. Likewise, the original terrazzo flooring was cleaned and preserved in three out of four floors, set to last another 100 years. The design team perused old yearbooks and city archives in redesigning windows replaced during earlier renovations from the 1970's, which had fogged over, in order to match them as closely as possible to the original 1920s details. The newly restored windows provide students expansive views of downtown Hartford from their classrooms, connecting them to their environment and its history. A new addition at the back of the building has a separate entrance and can be used after hours for community events.
What were the challenges and how were they solved?

JCJ Architecture faced a unique challenge in designing a single building to serve the diverse needs of the two existing schools, as well as to accommodate a special City-wide Early Childhood Development Teaching program. The team focused on creating shared core spaces within the building, including the Auditorium, Media Center, and Debate Room, while ensuring that each school and program still maintains its own identity and sense of place. Internal student traffic patterns allow each school to operate independently, creating a sense of security and community while allowing teachers to control access between the schools for program needs. Each school had an existing color scheme –– gold and forest green for Martin Luther King Jr. Middle School, and blue and kelly green for Breakthrough Magnet School North –– which JCJ Architecture incorporated through colored carpets and accent walls, while keeping common spaces neutral. The elementary school is color-coded to facilitate wayfinding, and a different color defines each grade in the middle school, which can be easily changed in the future. The dining space and hallways incorporate large graphics of Dr. Martin Luther King, Jr., in acknowledgement of both the school's namesake and its new curriculum's focus on social justice.
Why is this project significant to the community?

The finished building provides not only a state-of-the-art facility for learning, but is a newly revived landmark that is firmly grounded in the history of the community. Design of the project grew out of a deeply collaborative process that involved community outreach and brought together input from teachers, administrators, students, parents, and residents, some of whom had parents and grandparents that had attended the original Weaver High School. JCJ Architecture worked closely with the school district, city of Hartford, and State of Connecticut to prioritize the needs of the community and those that the school will serve.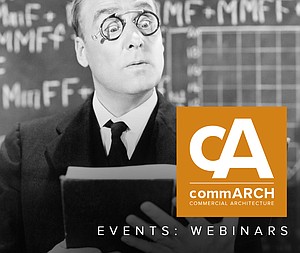 Digital Summit: Chicago Repositioning & Adaptive Reuse
Reviving ROI: Renovation and Repositioning for Maximum Returns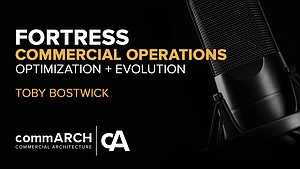 Evolving Operational Structure with Fortress Building Products' Toby Bostwick
As building product manufacturers have evolved so must their organizational structures. Fortress went from five separate business units that operated ...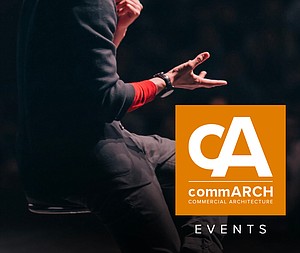 Digital Summit: Chicago Repositioning & Adaptive Reuse
Reviving ROI: Renovation and Repositioning for Maximum Returns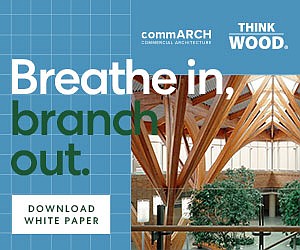 WHY DO WE FEEL BETTER WITH WOOD?
This commARCH White Paper focuses on how Wood shows psychological and physiological benefits, according to research.