April 22, 2021 - by commARCH
Send this article to a friend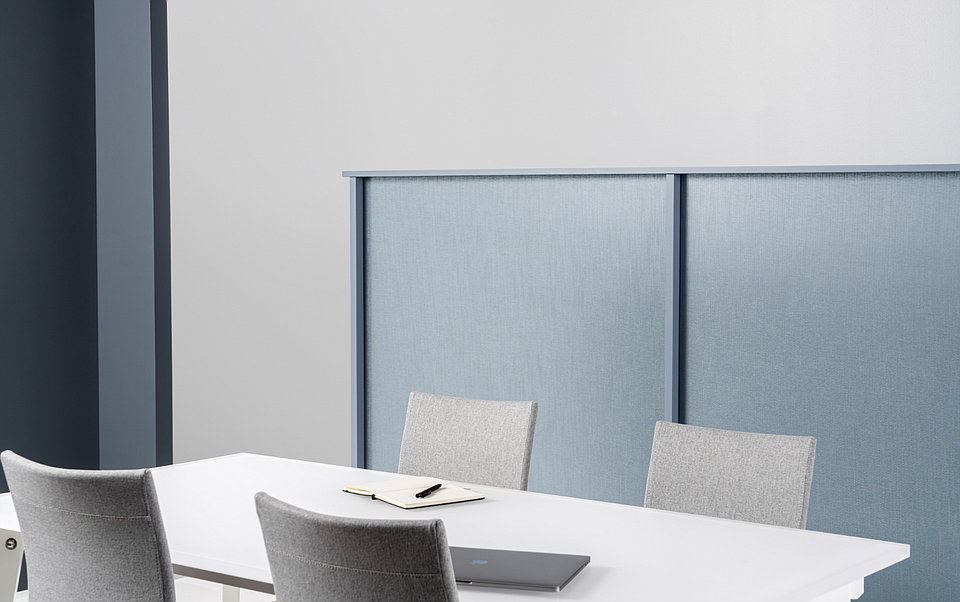 Award-winning materials manufacturer, 3form, recently introduced their latest edition of Varia featuring three classic textiles - all designed to bring texture, color, and diffused natural light into communal spaces.
What?

The new panels provide relevant design solutions for space division. The timeless aesthetic will remain a commercial design staple for years to come.
What does the new Varia collection feature?
New Classic Textiles

An extension of 3form's textile offerings, this capsule collection envelopes three new woven textiles—Villa, Vera, and Vita—in Varia's translucent panels. Combined with colors from 3form's earth-toned 2021 Design Collection palette, the textiles add richness and dimension to Varia while diffusing natural light to leverage privacy and togetherness all at once. Created with versatility in mind, each of the classic textiles perfectly complements the hallmarks of hospitality, corporate, and healthcare designs. Made with slubby white linen, Villa evokes a sense of comfort and disrupts the uniformity of Varia's sleek panels. Vera offers the same plain weave linen in light gray, creating a muted look when combined with the 2021 Design Collection colors. Lastly, Vita is a new woven textile with a loose leno weave reminiscent of textures used in residential design.
3form's Varia material platform has certifications in Optimized EPD (SCS), Type III EPD (SCS), Greenguard Gold (UL), and Red List Free Declare Label (ILFI). This aggressive pursuit of certifications and higher product standards is one example of 3form's comprehensive sustainability program, Align, in action. Launched in March 2020, Align represents 3form's commitment to empowering architects, designers, and consumers to make smart choices about how they buy and build.
Villa, Vera, and Vita are available in 4'x8' and 4'x10' panels, with 1/8", 3/16", 1/4", 3/8", 1/2", 3/4", and 1" gauges, and a two-week lead time.
Design-forward Markerboards

3form Elements—a collection of thoughtfully designed products to accommodate the modern workspace—has expanded their wall-mounted glass markerboard offerings with new patterns and customizable imagery that raise collaboration and organization to the next level. Specifiable in FF&E packages, 3form Elements invites more opportunities for designers to bring 3form products into workspaces. Available in numerous patterns and design options, the magnetic writable surfaces are ready for everyday use in corporate, healthcare, and higher education spaces. Single panel markerboards inspire ideas in conference rooms and personal workspaces while continuous glass markerboards create a broad canvas for collaboration in lecture halls and auditoriums.
Customizable with 3form Elements' new line of minimal and sophisticated patterns, each markerboard can keep writing, diagrams, and schedules organized. Specifiers can also apply softened imagery to their markerboards using digitally printed images from 3form's expansive library or add personal branding with a diffused effect, maintaining legibility and doubling as an art feature when the markerboard is not in use.
To complement the new markerboards' design and functionality, 3form Elements introduces a sleek Accessory Shelf to keep markers and erasers handy. The shelf installs seamlessly underneath the wall-mounted markerboards and is available in multiple sizes and hardware finishes to blend into any design aesthetic.
About 3Form

3form, a Hunter Douglas company, is a design-driven materials solutions company offering breakthrough sustainable products that help bring projects to life. Their approach promotes craftsmanship, community, sustainability, and respect for the environments where we work and live. The 3form product portfolio ranges from innovative materials to sophisticated turn-key solutions. The full 3form family includes 3form, LightArt and 3form Elements.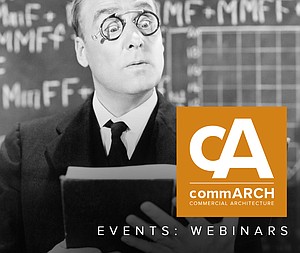 Digital Summit: Chicago Repositioning & Adaptive Reuse
Reviving ROI: Renovation and Repositioning for Maximum Returns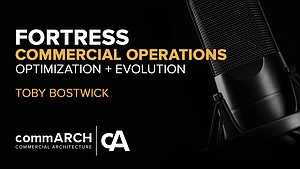 Evolving Operational Structure with Fortress Building Products' Toby Bostwick
As building product manufacturers have evolved so must their organizational structures. Fortress went from five separate business units that operated ...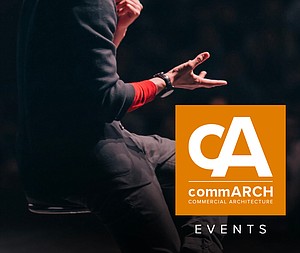 Digital Summit: Chicago Repositioning & Adaptive Reuse
Reviving ROI: Renovation and Repositioning for Maximum Returns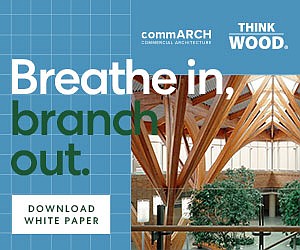 WHY DO WE FEEL BETTER WITH WOOD?
This commARCH White Paper focuses on how Wood shows psychological and physiological benefits, according to research.