August 03, 2021 - by Laticrete
Send this article to a friend
Who was involved?

Marion Ceramics partners with LATICRETE to help repurpose an 1800's cigar factory into an environmentally sustainable water chiller system for a new 56-acre mixed use development in Tampa, Florida.
What was the challenge?

The demand for more housing, entertainment, restaurants and shopping (to name a few) began to arise in Tampa. In an attempt to transform the city in a thoughtful and sustainable way, Water Street Tampa unveiled plans to build an innovative district cooling facility. The centralized building would reduce redundant mechanical systems and energy consumption. The general contractor mentioned that they also needed a system in place to help keep brick from falling off a massive screen wall since it was in a high pedestrian traffic area.
What was the solution?

Since the building had no roof, there was a tremendous amount of screening that went into the building. The teams underwent special design work so that the walls and corners would be secure, which resulted in the creation of a 33-foot (10 m) tall screen wall, a concrete frame that sits below the cooling tower and a 10-inch (250 mm) steel structure that kicks back through the walls to support the building. The screen wall was seamlessly integrated into the design with relief and arches that resembled a cigar factory. In addition, the building was in a high velocity wind zone, so the building would need to sustain a minimum of 150 mph (241 kmh) winds.
The general contractor found that only LATICRETE® products could guarantee that the brick would stay in place and not fail to adhere to the wall.
What were the results?

The Chiller Plant was completed in January 2020. It hosts an excess of 30,000-square feet (2787 square meters) of thin brick and an entire field of ice makers and has proven to be 30 to 40 percent more environmentally sustainable compared to having traditional individual chiller systems on each building throughout the new Water Street Tampa development. In addition, thanks to the LATICRETE MVIS products, the building more than met the high velocity wind zone requirement of sustaining a minimum of 150 mph (241 kmh) after having passed the Miami- Dade hurricane test at 205 mph (330 kmh). The new district cooling plant also contributes to the WELL Community Standard requirements.
What product(s) were involved?

The complete system includes air and water barrier products, reinforcing fabrics, various polymer fortified adhesive mortars that provide non-sag performance, as well as a pointing mortar and LATASIL™ sealant. MVIS is engineered to provide a permanent, high-strength solution that is high velocity wind zone tested and protects structures against water intrusion.
The completed plant contains 11 pumps, six cooling towers and three chillers, with additional space for more to be added in the future.
To learn more, visit 
cdn.laticrete.com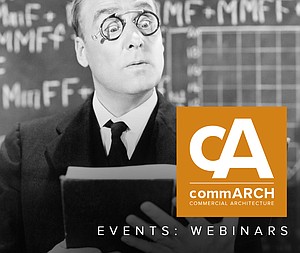 ENR Top Young Professionals Conference
BUILDING STRONG FOUNDATIONS FOR SUCCESSFUL CAREERS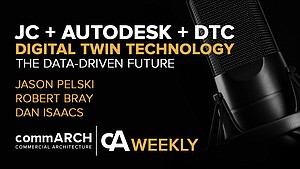 Digital Twin Technologies & the Future of the Built Environment | commARCH Weekly
In this episode, commARCH has a dialogue with Jason Pelski, of Johnson Controls, Robert Bray, of Autodesk, and Dan Isaacs, ...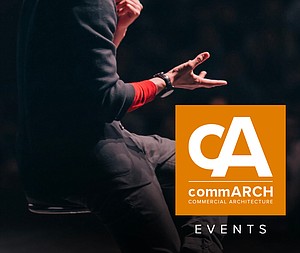 ENR Top Young Professionals Conference
BUILDING STRONG FOUNDATIONS FOR SUCCESSFUL CAREERS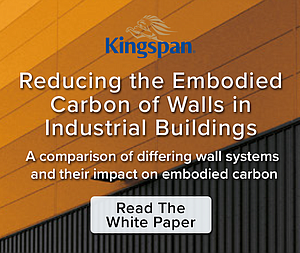 Reducing the Embodied Carbon of Walls in Industrial Buildings
Kingspan partnered with Kieran Timberlake to quantify how Kingspan can reduce embodied carbon in industrial buildings.