August 17, 2021 - by commARCH
Send this article to a friend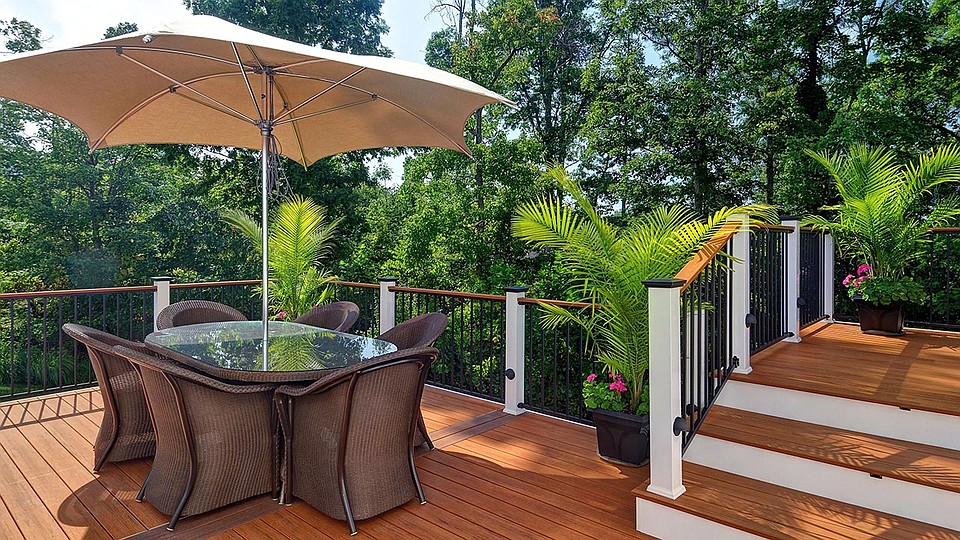 What?

Fe²⁶ steel railing from Fortress Building Products
Why is it needed?

The latest quarterly reading from the U.S Remodeling Index (USRI) revealed that nationwide big-project activity is up 118 percent from Q4 2020. With demand for remodeling services higher than ever, homeowners are looking to contractors to recommend high-value building products that can turn underutilized outdoor spaces into backyard destinations intended for a summer of rest and relaxation on deck. Against this backdrop, dealers and distributers can maximize profit margins by stocking the entire backyard package, and with it, wood-alternative deck railing systems.
What are its uses?
A popular pre-welded solution for deck projects on a tight construction timeline, Fe²⁶ steel railing from Fortress Building Products comes with pre-assembled brackets to speed up the installation process, streamline the ordering experience and provide unmatched consistency and quality. Not only does the pre-welded nature of this steel system support a no-fuss install, but it also maximizes system rigidity and strength. For added protection, Fe²⁶ is dressed in an architectural-grade coating to sideline any issues associated with standard wood railing posts, like rust and corrosion after prolonged exposure to moisture. Fe²⁶ steel railing system is backed by a limited lifetime warranty to maximize investments up and down the channel.

Why is it important?
Providing clean lines and a timeless aesthetic, Fe²⁶ offers an elegant look that was once only available through expensive custom welders. Completely customizable, the steel railing system can be used with wood, composite, vinyl or steel posts, a variety of accent panels and top rails, and premium finishes. Stocking such options will satisfy customer's design-oriented preferences and drive more sales in the process, making the case for wood-alternative railing systems.
Key Features
Pre-welded panels with a patented bracket system supports a quick and straightforward installation for customers 
Resistant to rot, warping, deteriorating and rust for a virtually maintenance free solution 
Treated in an architectural-grade powder coating for lasting style 
Premium customization capabilities available 
Panels are tested in accordance with ICC-ESTM AC273 & OBC/NBCC 
Backed by a limited lifetime warranty
Where can you learn more?

Learn more at
fortressbp.com/railing/fe26.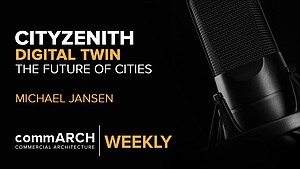 CityZenith's Michael Jansen on Digital Twin & the Future of the Urban Environment | commARCH Weekly 07/2020
In this episode, commARCH has a dialogue with Michael Jansen, Founder and CEO of CityZenith, to discuss the burgeoning landscape ...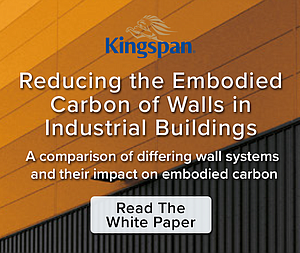 Reducing the Embodied Carbon of Walls in Industrial Buildings
Kingspan partnered with Kieran Timberlake to quantify how Kingspan can reduce embodied carbon in industrial buildings.