December 01, 2021 - by Griffin Suber
Send this article to a friend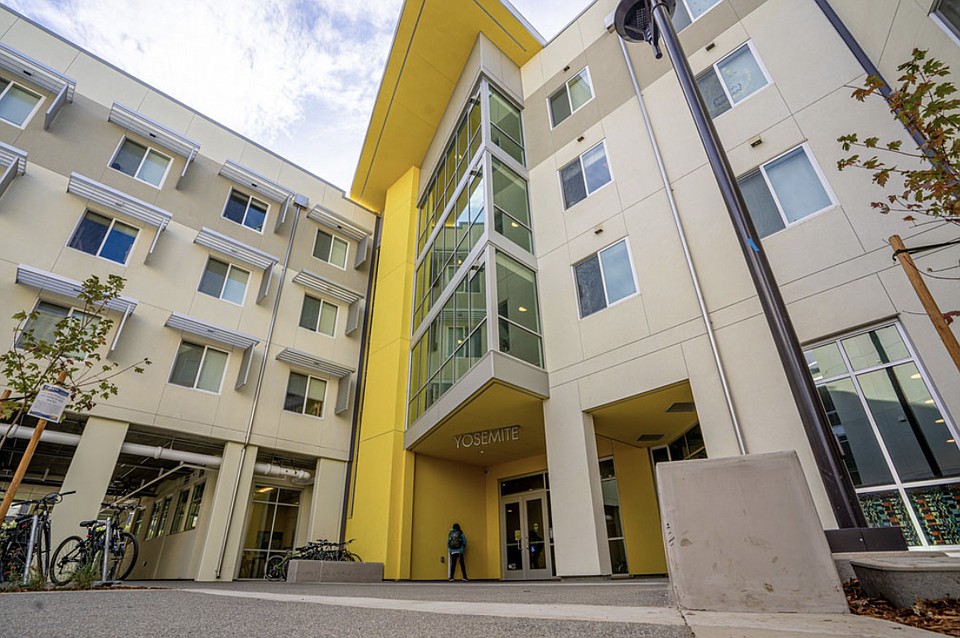 In commercial design and construction, the "how" can be just as important as the "what."
ASCXND
is a company built with "how" in mind as they work toward a community-driven approach to modern commercial design and construction.
ASCXND's foundations were built at historic Howard University in Washington, DC, where its founders met. Julien David was working on his degree in civil engineering and Ibrahima Kebe was a defensive tackle on the football team, working toward a degree in sports management.
Kebe said they were both stirred by the earthquake that hit Haiti in 2010.
"I remember sitting with [Julien] and talking: 'What can we do infrastructure-wise? How can we help them develop?'"
Motivated by empathy and urgency, they developed a modular design for quick and sturdy housing made of shipping containers on stilts. This was in 2010, long before shipping container structures populated the world's Pinterest pages and grew to dominate the tiny home community.
While the first recorded
shipping container home
was built by Californian architect Peter DeMaria in 2007, the concept didn't puncture the mainstream until Australia's
Graceville Container House
made waves in 2012. The impressive 6,000 square foot mansion constructed with 31 shipping containers inspired hipsters everywhere and proved the repurposed material could be luxurious as well as practical. Then, shows such as "Tiny House, Big Living" and "Tiny House Hunters" that aired in 2014 highlighted how easy and affordable it is to convert a container into a tiny home.
But even then, back in 2010 at Howard, ASCXND's nascent co-founders could feel the container's potential. They kept making renders and eventually attracted a very interested client in West Africa who thought their container design would be an ideal facility for a worker's dorm. While that project fell through, ASCXND was left with the knowledge of the engineering, logistics, and the constructability of keeping them insulated.
Their prescient work received notice and acclaim. In 2018, Kebe and David received a Forbes 30 under 30 nomination and were invited to the Forbes Summit in Boston.
"That was a great experience," recalls Kebe, "being able to meet other business owners and being able to see what direction the industry was going in. Most other invitees were focusing on renewable resources, sustainability, so to see that we had independently arrived at those same conclusions, it was like, okay, we're on the right path." As business owners, and particularly as minority business owners, Kebe says he and David felt tremendous pride in the autonomy they had over their company. It was theirs, and they could do the projects they wanted the way they wanted to do them.
After the summit, ASCXND got a contract as project scheduler for the new construction of nine dormitories at UC Davis (
Tercero Phase 4
). In part, this residence hall expansion comprised of four buildings grouped around a central quad with a combined gross square footage of approximately 166,334 square feet. In addition to housing over three thousand students, the complex also includes floor lounges, study rooms, meeting rooms, a large main lounge with community kitchen, a music room, a wellness/meditation room, and a game room. Managing the logistics of this project, all from a remote location, showed ASCXND they could work effectively from a distance.
From there, ASCXND secured their first large scale commercial project in the form of a rec center, the
Quality Life Center
in Fort Myers, Florida. Actually, it's the only black-owned community center in all of Fort Myers and in all of greater Lee County, named for Robert E. Lee.
"Right now, the majority of our projects are in Florida," Kebe says. "We have a restaurant in the Overtown area, which is Miami's historic district. Also in Overtown, we're renovating a historic police museum."
Originally called "Colored Town" during the Jim Crow era of the late 19th through the mid-20th century, Overtown was the preeminent center of commerce for South Florida's black community. Even though slightly less than half of the men who originally voted for the creation of the city of Miami were black, the Deep South's racist segregation laws dictated a portion of the city, literally on the other side of the railroad tracks, be designated for non-whites. Even still, Overtown was home to one of the first black millionaires in the American South, D.A. Dorsey, and boasted hundreds of black-owned businesses on Northwest Second Avenue, known as the "Little Broadway" of the South.    
"Overtown is one of the last black cities in Miami," Kebe says. "It's right over the bridge, right before South Beach, right before everything. We got a contract from the GRA, the Miami community redevelopment agency. And from there we were able to leverage contracts within that area that needed renovations or design work."
When asked about what a dream project would be for ASCXND, David explains that no matter what the actual building is, the dream wouldn't be complete if less than 50% of the workers were from somewhere other the project's surrounding community.  
"We want inclusive projects that improve the infrastructure of an area that needs it," he says, "along with being able to have a local workforce, and that workforce having programs for trainees, apprentices, and skilled trades. So that they have a better understanding of how to improve their own land, in a sense."
Bringing it all back to that dorm room at Howard, David believes this is why the 2010 Haiti earthquake was more damaging than seismic attacks of equal magnitude in more-developed parts of the world. Yes, the earthquake was terrible, but it was the lack of proper foundations, proper engineering, that made the event so destructive. California, for example, is regularly hit with quakes of similar magnitude that aren't nearly as deadly.
"We want to go to areas where we can build better and educate the people along the way," says David. "The beautiful part is it's an approach that can work globally and also in our backyards. We started with Haiti, then scaled down to DC and South Florida because that's where our networks were and there was that same need there. It's interesting because it was all the failed attempts led to having the information to do what we do now.
"Most of the time within our industry, we find that companies or developers will go to the land and bring their workers and it passes up on an opportunity for there to be economic boom for that location. We already deal with community-type projects, now it's just figuring out how to do it at a bigger scale."
For more information, head to 
www.ascxnd.com
.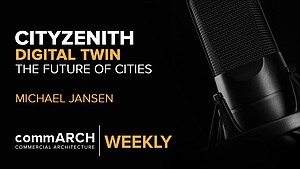 CityZenith's Michael Jansen on Digital Twin & the Future of the Urban Environment | commARCH Weekly 07/2020
In this episode, commARCH has a dialogue with Michael Jansen, Founder and CEO of CityZenith, to discuss the burgeoning landscape ...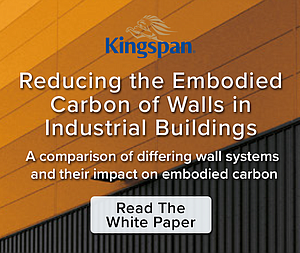 Reducing the Embodied Carbon of Walls in Industrial Buildings
Kingspan partnered with Kieran Timberlake to quantify how Kingspan can reduce embodied carbon in industrial buildings.