December 01, 2021 - by commARCH
Send this article to a friend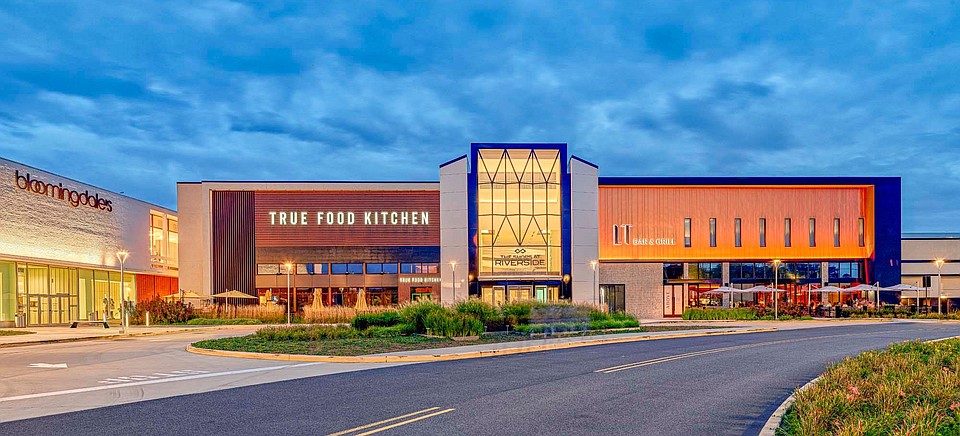 What?

Simon Property Group's (SPG) renovation of the Shops at Riverside in Hackensack, New Jersey.
What was the goal?

To undergo a three-part renovation with phases one and two completed in 2017 and 2018, respectively. Phase three was completed in July 2020. The first two phases of the upgrade focused on the main concourse, while phase three transformed an unoccupied upper level and the dated lower-level concourse into a Luxe Court. Luxe Court houses high-end brands such as Tiffany & Co., Ferragamo, Bottega Veneta, and Louis Vuitton.
What was done?

5+ Design, who was responsible for creating concepts for all three phases, recommended NELSON Worldwide be brought in to realize their design for the renovation of phase three, which drew inspiration from the Broad Museum in Los Angeles to provide a luxurious look and feel that would attract sophisticated brands and customers. NELSON Worldwide served as executive architect, which  involved a 120,000-square-foot extensive refresh of the property's exterior and interior to give the structure an updated, high-end look while piquing the interest of passersby.
Key Details

To fulfill the vision of museum-like opulence, the team specified a palette of white and neutrals on the walls, floors, and ceilings balanced with polished surfaces and mixed metals. Perhaps the most awe-inspiring part of the renovation is its feature ceiling with a modern, geometric architectural style. Located 35 feet above the floor, the ceiling features skylights that allow for natural daylight to shine all through the Luxe Court and provide a wow factor.
One of the main goals was to designate the Luxe Court's entryway as a feature entrance to the Shops at Riverside. When customers approach the property off Route 4, this entrance façade is their first glimpse of the shopping center. As a result, the NELSON team developed a new entryway referred to as the Jewel Entrance, inspired by gemstones. In concert with a new landscape design, the grand entrance features a faceted glass façade flanked by two polished fin walls resembling a fine gem in a setting. Equipped with balanced glass doors, a glass canopy, sleek surfaces, and polished metals, the entry serves a new identity while providing an upscale hospitality level experience for customers.
Located just inside entry nine is SPG's concierge service that offers luxury assistance features such as valet parking and a lounge.
As guests walk through the Jewel Entrance, they are greeted by two, large living green walls, which were designed to emphasize the importance of wellness and provide a healthy green visual upon entry. In addition to these areas, a water feature is centered in the luxe court located in front of the Bloomingdale's entrance, providing a calming visual as well as seating for shoppers to take in the magnificent architecture. Sprinkled throughout the court are art sculptures surrounded by plants as an extra layer of biophilic design. The organic shapes of the art pods and fountain provide a nice juxtaposition to the refined angles of the ceiling overhead.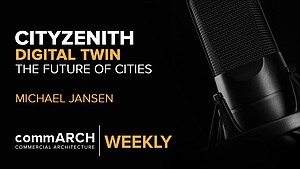 CityZenith's Michael Jansen on Digital Twin & the Future of the Urban Environment | commARCH Weekly 07/2020
In this episode, commARCH has a dialogue with Michael Jansen, Founder and CEO of CityZenith, to discuss the burgeoning landscape ...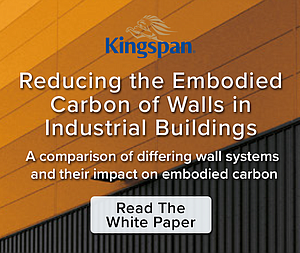 Reducing the Embodied Carbon of Walls in Industrial Buildings
Kingspan partnered with Kieran Timberlake to quantify how Kingspan can reduce embodied carbon in industrial buildings.