December 12, 2021 - by commARCH
Send this article to a friend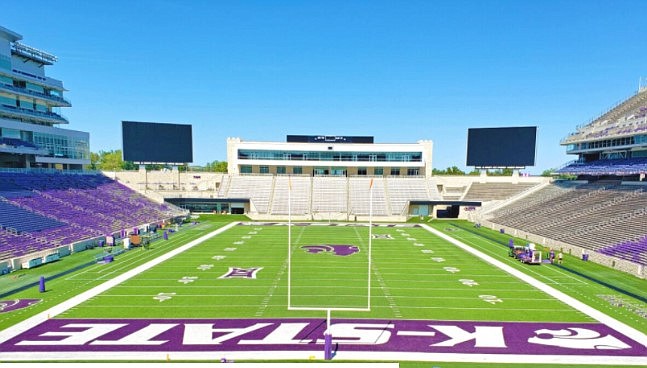 Project Background

Since 1968, Bill Snyder Family Stadium has served as a home away from home for generations of Kansas State University fans. Following a recent $52 million renovation, the stadium is attracting new generations of Wildcats fan with amenities that have revolutionized the gameday experience. The stadium's south concourse has been completely transformed into The Shamrock Zone.
Who?
JE Dunn Construction
Trex Commercial
Where?

Bill Snyder Stadium, Kansas State University, Manhattan, Kansas
What was the challenge?

Faced with an extremely tight deadline, general contractor JE Dunn Construction needed suppliers that could execute quickly to ensure football fans would be able to enjoy the updated space for the coming season.
What was done?

Trex Commercial played a key role in this project providing 3,867 linear feet of custom fabricated railing. Football fans will find the company's custom engineered picket, mesh, glass, cane, drink rail, and more throughout The Shamrock Zone's main concourse, suite level, office level, and southeast viewing terrace.
What were the results?

"Trex Commercial was key to completing this project and turning the space over in time for the 2021 football season," said Chris Ryan, project manager with JE Dunn Construction. "Their coordination efforts, engagement in the project and timely execution played a big part in delivering such a complex and fast-paced project on time and on budget — all while navigating a global pandemic. Kansas State Athletics is extremely happy with their new space and with the partnership that JE Dunn Construction and Trex created throughout the job."
Fans can now enjoy permanent concessions, video boards, additional restrooms and a new 13,500-square-foot club space complete with a kitchen, lounge area and plenty of seating and tables to enjoy food, drinks and friends.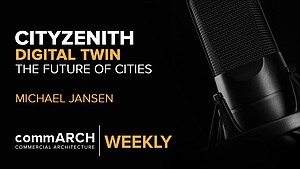 CityZenith's Michael Jansen on Digital Twin & the Future of the Urban Environment | commARCH Weekly 07/2020
In this episode, commARCH has a dialogue with Michael Jansen, Founder and CEO of CityZenith, to discuss the burgeoning landscape ...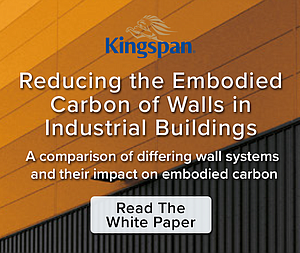 Reducing the Embodied Carbon of Walls in Industrial Buildings
Kingspan partnered with Kieran Timberlake to quantify how Kingspan can reduce embodied carbon in industrial buildings.