Case Study
Case Study: Adding A Touch of Home to The Center for Advanced Healthcare at Brownwood
The healthcare institution is designed to feel more like an elegant home or a hotel than a hospital.
February 03, 2021 - by commARCH
Send this article to a friend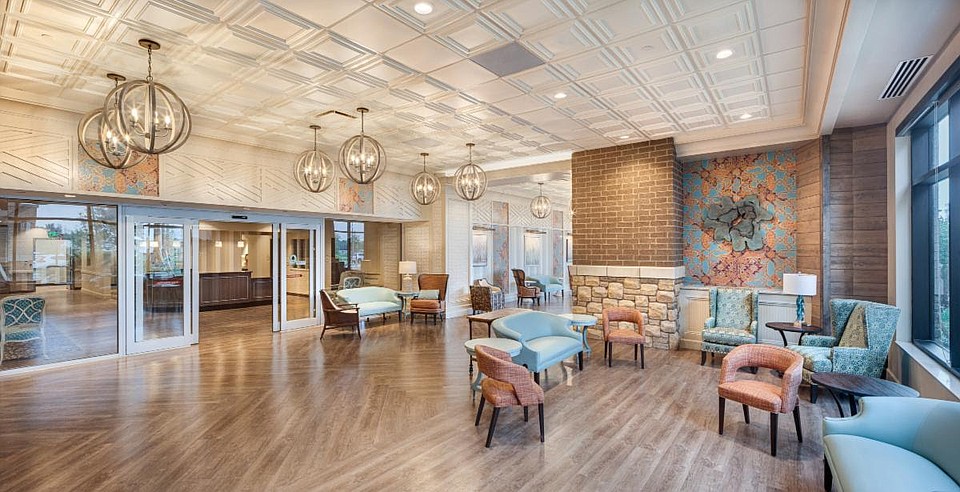 A
hospital
does not have to look austere, intimidating, or forbidding. It can be clean without appearing sterile, professional without being impersonal. It can feel more like a resort or hotel. This was the primary goal when updating the aesthetics and design of The Center for Advanced Healthcare at Brownwood (CAHB), a new 234,000 square foot ambulatory care hospital in central Florida's master-planned retirement mega-community, The Villages.
CAHB trades off its depressing interiors for a luxurious, and elegant space by combining traditional and contemporary elements to create individual, unique styles. The extensive use of three-dimensional acoustic ceilings from Ceilume was proven to provide texture, complement other decorative motifs, and add notes of elegance to the place.
What? 
The Center for Advanced Healthcare at Brownwood gets a revamp with waiting rooms that are called Living Rooms with a design intended to suggest an elegant hotel. It was a collaboration between The Villages' design group led by Tracy Morse (one of the three managing members of the family that founded The Villages) and ESa (Earl Swensson Associates), which provided master planning, architectural, and interior design. The mandate was to make the healthcare center feel like a residence or a hospitality project.
In connection with the project's overall goal, Jarred Bobo - ESa's senior interior manager shared ""When one requires medical care away from home. I feel that an environment 'like home' would make me feel better."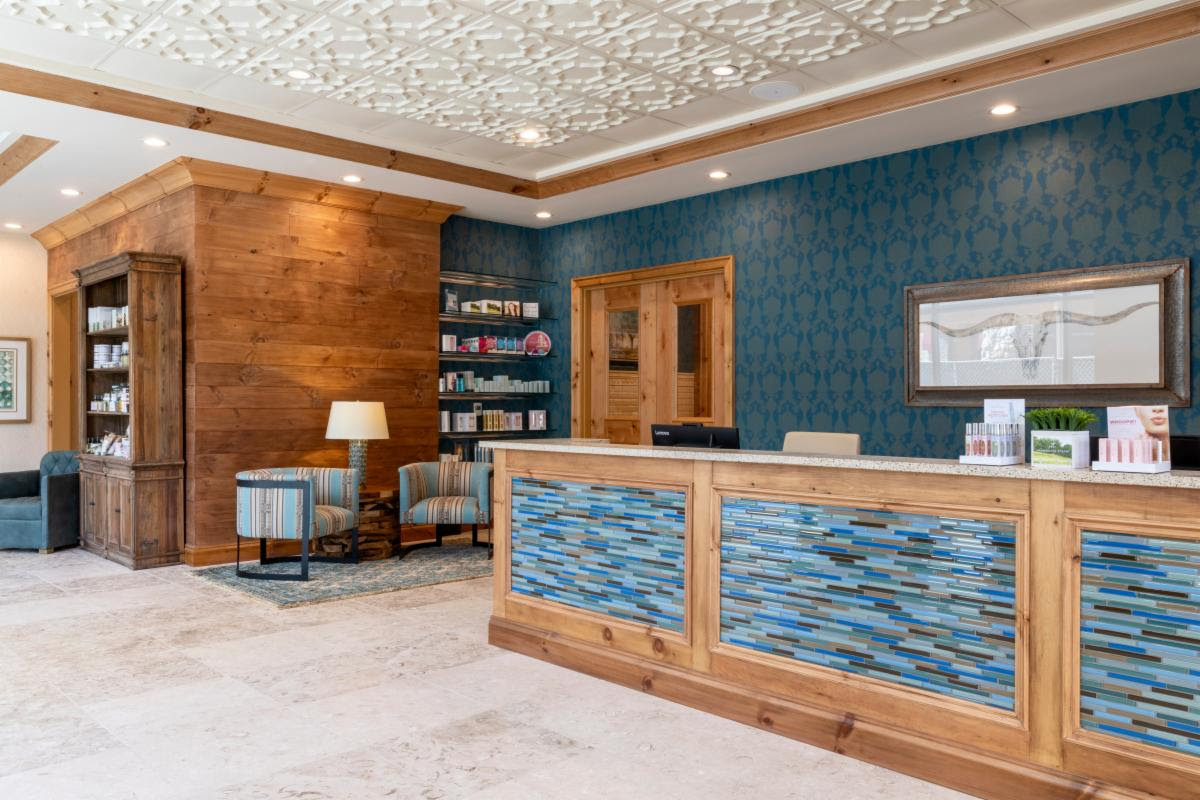 Where? 
The Villages, Florida. 
Who? 
Architecture: Earl Swensson Associates
Design: Tracy Morse
When? 
May 2020.
Key Aspects

The waiting areas on three floors of the CAHB, called Living Rooms, are comfortable, slightly casual and filled with light via generous glazing. A coffered ceiling pattern provides a note of elegance and offers a bit of traditional balance to the contemporary elliptical chandeliers.
The combination of coffered ceiling and contemporary chandeliers is repeated in the large corridor that connects the CAHB to the hotel, as well. The thermoformed panels were installed with Soniguard acoustical backing to enhance the panels' inherent noise-reduction properties. The ceiling panels are also moisture-resistant and fully washable, making them hygienic and compliant with health codes for medical facilities.
The reception area of the hotel's medi-spa also makes use of thermoformed ceilings, but for a different, more contemporary effect, setting the lacelike Victorian style against a room dominated by rustic wood in strong lines and rectilinear shapes. Again, the feel of the space is anything but clinical, instead evoking elegant country living. Other styles and colors of thermoformed Ceilume ceilings are used in the hotel's main lobby, bar, and the pre-function lobby outside the ballrooms. The effect makes the spaces seem, not lived-in, but livable and more reassuring than a typical hospital environment.
Leveraging the ceiling in this strategy proved to be an effective way to add texture and interest, with the wide range of available panel styles providing smart complements to several different, highly eclectic designs.
For more information, visit them at
https://ceilume.com/pro
.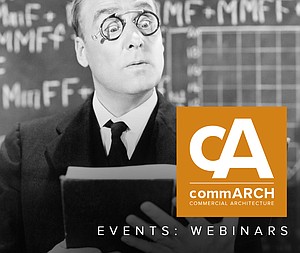 Acoustic and Sound Control Design Solutions
FREE Live Interactive Webcast - Acoustic and Sound Control Design Solutions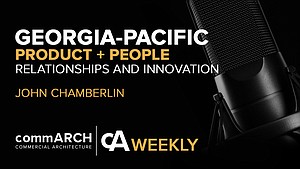 Answering Modern Building Envelope Challenges with Georgia-Pacific's John Chamberlin | cA Weekly Podcast Series
In an ever-evolving market, fresh and innovative solutions are ever-more-needed to meet the needs of building projects. From architects to ...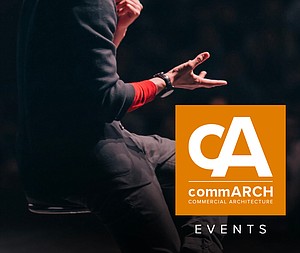 Acoustic and Sound Control Design Solutions
FREE Live Interactive Webcast - Acoustic and Sound Control Design Solutions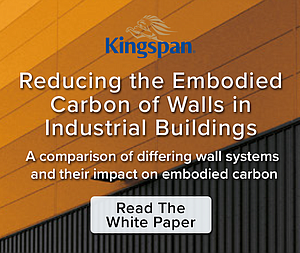 Reducing the Embodied Carbon of Walls in Industrial Buildings
Kingspan partnered with Kieran Timberlake to quantify how Kingspan can reduce embodied carbon in industrial buildings.