Products
Product: New Peerless® Venue™ Luminaire for Open Ceilings
Suspended luminaire family delivers uniform illumination within curved aesthetic
February 09, 2021
Send this article to a friend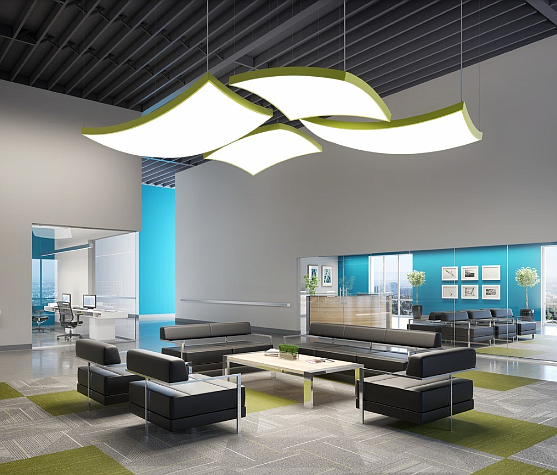 Peerless®, an Acuity Brands company, recently announced the release of its Peerless® Venue™ suspended luminaires. The new family of luminaires has been designed specifically for open ceilings.


Where is it? 
Atlanta, Georgia. https://www.atlanta.gov/
Why is it needed? 
Offering both visual comfort and uniform illumination in spaces with deconstructed ceilings, Peerless Venue luminaires bring a unique look and feel to environments. The luminaires are available in rectangular and square shapes, each in either a convex or a concave curvature.
What are its uses? 
As direct/indirect luminaires, Peerless Venue delivers direct light distribution through a dual optical system that creates uniformity across the lens. Indirect optics are recessed along the top of the fixture, distributing light evenly across a ceiling plane. Additionally, Peerless Venue is available with direct-only distribution. Optional dual dimming with an eldoLED® driver provides independent control for uplight and downlight for smooth, flicker-free dimming performance.
Why is it important? 
Networked lighting control is available when Peerless Venue luminaires are specified with nLight® wired controls, which use standard CAT-5e cables, an occupancy sensor, and wall stations.  
"Peerless Venue evokes a feeling of clouds floating across a ceiling," said Jamal Smith, business unit leader at Peerless. "This unique aesthetic, combined with high-quality uniform illumination, enables a designer to define spaces where people gather and collaborate."  
Key Aspects

Made from a one-piece, thermoformed automotive-grade polymer housing
Available in black, white, painted aluminum or a range of custom colors
Where can you get it? 
More information about Peerless Venue is available here: https://peerlesslighting.acuitybrands.com/products/family/peerless-venue
About Peerless
Peerless®, an Acuity Brands company, makes Lighting for People® and the places people inhabit – offices, classrooms, libraries, retail centers, meeting spaces, transportation terminals, and other public spaces. Since its founding in 1892, the Peerless name has been synonymous with extraordinary illumination, delivering leading-edge modern design, superior optical engineering, and energy-efficient performance. Long known for designing and manufacturing suspended indirect luminaires that produce comfortable, glare-free illumination, Peerless continues to humanize environments by bringing that same commitment to visual well-being to an expanded collection of direct, indirect/direct, wall-mount, recessed, and pendant luminaires. Visit at www.peerlesslighting.com.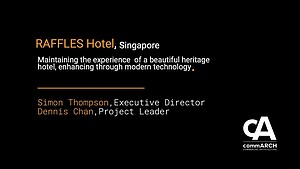 Transforming the RAFFLES Hotel
The RAFFLES Hotel in Singapore is a beautiful, luxury heritage building. commARCH speaks to Simon Thompson, Executive Director and Dennis ...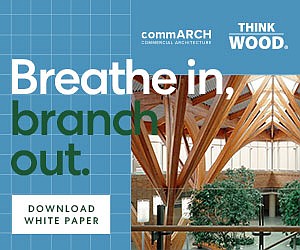 WHY DO WE FEEL BETTER WITH WOOD?
This commARCH White Paper focuses on how Wood shows psychological and physiological benefits, according to research.