Products
Product: Verona's Designer Ventilation Collection
Made in Italy, Verona's Designer Hoods offer three styles with powerful options
February 09, 2021 comm ARCH
Send this article to a friend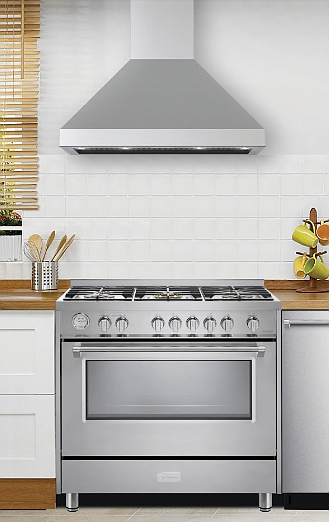 Verona Appliances' Designer Ventilation come with three style options including a classic wall-mounted chimney hood, streamlined low profile hood and built-in hood insert.


Where is it? 
Edgewood, New York
Why is it needed? 
The Designer Hood Collection is part of an expansive Kitchen Suite program launched recently. Saving consumers up to $2,800 with an instant in-store rebate, on four-piece packages: range, hood, dishwasher and refrigerator.
What are its uses? 
"Made in Italy, the Designer Hood Collection brings together the finest materials, sought after features and powerful performance into three beautifully crafted styles," states Melissa Haber, Vice President of EuroChef USA. "Consumers now have powerful options to coordinate their ventilation style, size and color with any Verona cooking appliance for a perfectly paired kitchen design."
Why is it important? 
Verona's Designer Hood Collection offers powerful features including: 600 CFM - 1,200 CFM motors, four fan speeds, LED lights, dishwasher safe anti-grease filters, time delay shut-off and the choice of a filtration system for internal ventilation.
Key Aspects

Designer Series Ventilation Range Hoods (600-1,200 CFM)
Premium range hoods
Hand-crafted stainless-steel construction with heavy-duty blowers
Dishwasher safe anti-grease filters
Time delay shut offs
Indicator lights for filter maintenance
30", 36" and 48" Low Profile Stainless Steel Range Hoods
36" and 48" Stainless Steel Insert
30", 36", and 48" Chimney Stainless Steel Range Hoods; 36" available in four color choices (Stainless Steel, Matte Black, Gloss Black and White.)
Where can you get it? 
Available in three desirable styles, wall-mounted, low-profile and cabinet insert, the Designer Hoods meld high-performance with high style for a powerful ventilation system! To coordinate your ventilation today visit https://veronaappliances.com/ventilation-page.
About Peerless
The stylish Verona line of ranges, ovens and cooktops are a preferred brand of appliances featured in upscale kitchens throughout Europe since 1958. Designed and manufactured in the suburbs of Venice, Italy each Verona appliance is held to the highest standards of quality. With the use of exclusive cooking technology, Verona burners use less fuel and energy than standard burners to provide safe and efficient cooking for the devoted chef. Although crafted in Italy, each appliance is made to U.S. market specifications, suitable for any sized kitchen.EuroChef USA is proud to offer the Verona line of appliances in the U.S. market through an authorized network of distributors and retailers. For more information visit https://veronaappliances.com/ .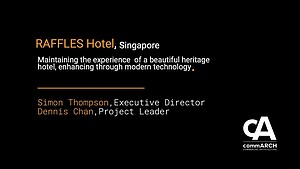 Transforming the RAFFLES Hotel
The RAFFLES Hotel in Singapore is a beautiful, luxury heritage building. commARCH speaks to Simon Thompson, Executive Director and Dennis ...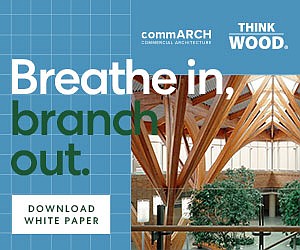 WHY DO WE FEEL BETTER WITH WOOD?
This commARCH White Paper focuses on how Wood shows psychological and physiological benefits, according to research.