Products
Inpro to Expand Wall Protection Into Production Environments
Inpro has innovated once again to launch a new hygienic wall cladding system targeted for production environments.
February 10, 2021 comm ARCH
Send this article to a friend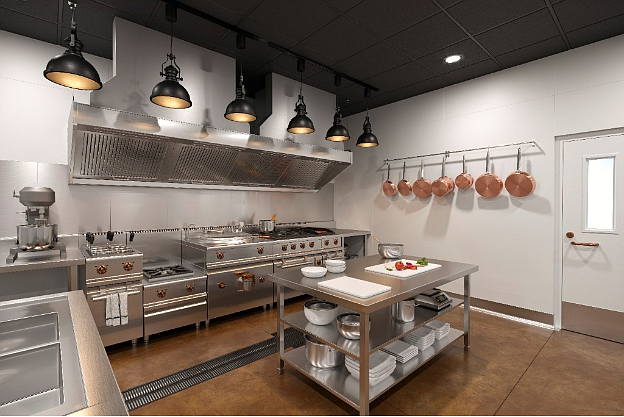 New wall cladding system targets labs, pharma production, clean rooms and commercial food prep.
What is the update?
As obsessive protectors of buildings, Inpro has innovated once again to launch a new hygienic wall cladding system targeted for production environments. New Sani-System™ Heavy Duty Wall Protection is comprised of two integrated products: Sani-Base™ Stainless Steel Wall Base, and Sani-Surface™ Hygienic Wall Cladding.
Why is it needed? 
Sani-Base™ Stainless Steel Wall Base- Waterproofing starts with a solid foundation. The patented design of Sani-Base™ makes it the only complete waterproof transition from floor to wall when installed per manufacturer's instructions. The base is compatible with a variety of flooring types, and is purpose built to eliminate failure points and greatly reduce water infiltration. 
Sani-Surface™ Hygienic Wall Cladding- New industrial-strength, fiberglass-free wall panels offer high impact resistance, are Class A fire rated, and are thermally stable to handle a wide range of temperatures and moisture fluctuations. Field fabrication is sped up because Sani-Surface panels are easily cut and don't produce the harmful dust associated with fiberglass-reinforced panels (FRP) fabrication. And unlike other more-complex systems, the Sani-Series wall system does not require costly specialty installers.
What are its uses? 
Inpro sees a broad market opportunity with the Sani-Series wall cladding system as it has applications in labs, pharmaceutical production, clean rooms, food processing and commercial kitchens, hospital operating rooms, and restaurants.
Why is it important? 
"The game-changing star in this launch is the Sani-Base wall base," said Mark Alan senior vice president of product management and development for Inpro. "No one else in this product segment has brought a wall base design that offers such a complete waterproofing transition from floor-to wall coupled with the ability to integrate several wall panel materials. We see this system as revolutionary, and it means Inpro can be a single-source material supplier."
Key Aspects

Sani-System wall protection offers tremendous design and material flexibility. Architects and building owners can pair the power of Sani-Base™ with the wall panel option that meets their needs, including Sani-Surface™ Wall Cladding, BioPrism , Solid Surface Wall Cladding, or Stainless Steel Wall Panels.
Where can you get it? 
Visit http://www.inprocorp.com to buy online and download BIM objects, specs and installation instructions. 
Interact with Inpro 
Facebook: http://www.facebook.com/inproCorp
Twitter: http://twitter.com/inproCorp 
YouTube: http://www.youtube.com/inproCorporation
About Inpro
Founded in 1979, Inpro® is a global provider of high-performance, design-forward architectural products for building professionals. Basked in Muskego, Wisconsin, Inpro makes and services products with an obsessive commitment to protecting buildings and the well-being of the people who use them. Inpro's product categories include door + wall protection, washrooms, expansion joint systems, privacy, elevator protection, architectural signage, and commercial window treatments. Visit inpro.com for more information.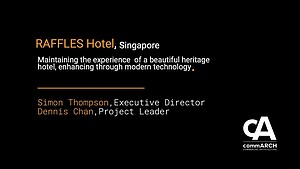 Transforming the RAFFLES Hotel
The RAFFLES Hotel in Singapore is a beautiful, luxury heritage building. commARCH speaks to Simon Thompson, Executive Director and Dennis ...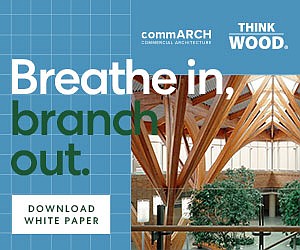 WHY DO WE FEEL BETTER WITH WOOD?
This commARCH White Paper focuses on how Wood shows psychological and physiological benefits, according to research.