Products
Product: New York City Noise No Match for Crystal's New Acoustic Window
February 12, 2021 comm ARCH
Send this article to a friend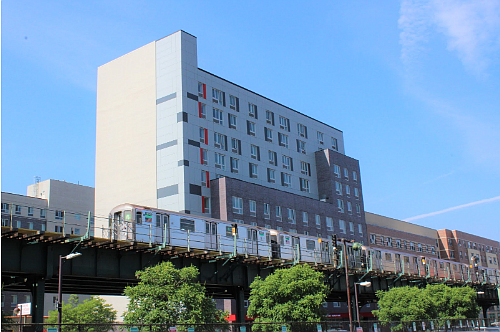 Crystal Window & Door Systems recently released a new sound reduction window called the Crystal AC85 Acoustic Casement Window. The new product line seems to conquer the bustling noise of New York city as it was tested in the completed 11-story Westchester Mews.
The building is only a few dozen feet away from the MTA elevated subway rail line and in order to control the location's unwanted urban noise problem, the Westchester Mews installed 243 AC85 dual window systems with casement and fixed panels.
Crystal's AC85 Sound Reduction Window Features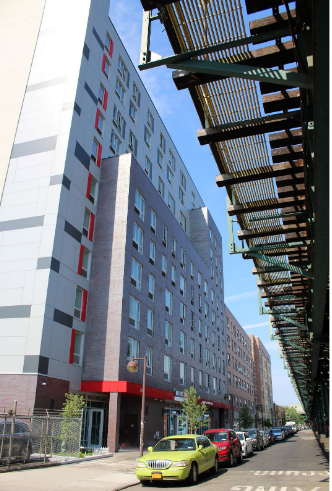 The AC85 aluminum window product line features a dual sash configuration with a deep master frame capable of delivering significant acoustic sound transmission reductions. 
As mentioned, the frame of AC85 is available in either the combined in-swing/out-swing casement or fixed window styles. The heavy-duty aluminum 7-⅞" depth thermally-broken master frame window features a dual-sash configuration capable of delivering acoustical sound reduction rating of 42 OITC (Outdoor-Indoor Transmission Class).
Significant of Crystal's AC85
The Crystal AC85 window's sound control capability allows profitable development of properties which formerly were hampered by their noisy locations. Similarly, existing buildings renovated with the Crystal AC85 window offer improved comfortable sound environments for occupants, greatly improving the value of the property.
The beauty of Crystal AC 85 is that it allows profitable development of properties formerly hampered by noise pollution within its surroundings. Also, the new panels allow renovated buildings to still maintain, or even increase, their property value.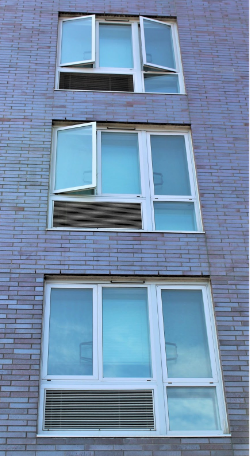 About Crystal Window and Door System
Crystal® Window & Door Systems, offers industry proven quality, with state-of-the-art manufacturing in Queens, New York; Benton, Pennsylvania; Chicago, IL; St. Louis, MO; and Riverside, CA to best serve our customers. For more information, visit www.crystalwindows.com.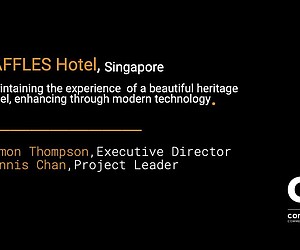 Transforming the RAFFLES Hotel
The RAFFLES Hotel in Singapore is a beautiful, luxury heritage building. commARCH speaks to Simon Thompson, Executive Director and Dennis ...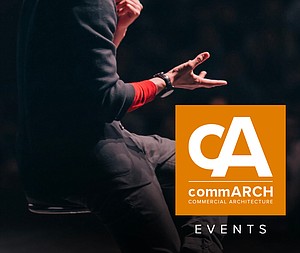 2021 FGIA Virtual Annual Conference
The Fenestration and Glazing Industry Alliance (FGIA) will hold its 2021 Annual Conference virtually due to the continued health concerns around the spread of COVID-19.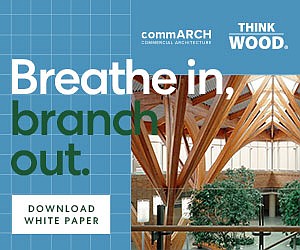 WHY DO WE FEEL BETTER WITH WOOD?
This commARCH White Paper focuses on how Wood shows psychological and physiological benefits, according to research.