Products
Product: New Addition to Verona's Designer Series - 30" Gas Built-in Wall Oven
February 17, 2021
Send this article to a friend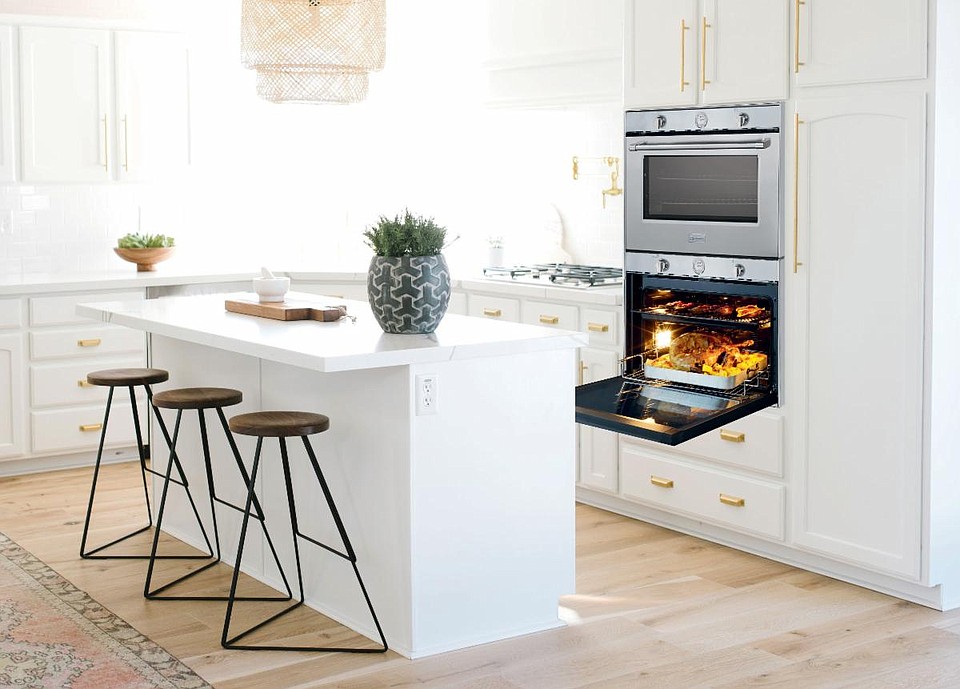 With exclusive features that include a massive 3.5 cubic feet oven, Verona's 30" gas built-in wall oven is powerful enough to handle any culinary creation.
What is it?
Designer Series 30" Gas Built-in Wall Oven from Verona.
Why is it needed? 
The built in oven comes with a generous size of 3.5 cubic feet and a large oven capacity. The oven delivers a powerful performance that can handle various cooking needs.
What are its uses?
The built in oven combines baking and broiling capacity. It makes baking safer with the Flame Failure Safety. It can handle large batches with its increased capacity. The oven operates at 10,000 BTU which guarantees that heat is distributed properly.
Why is it important?
Melissa Haver, Vice President of EuroChef USA states that "We've re-engineered the Italian-made Verona 30" gas wall oven with pro-style features such as an extra-large interior capacity, robust handle design and classic analogue temperature indicator." She also adds "But what makes this piece a true industry exclusive are the powerful cooking performance and luxury features at an unexpectedly competitive price point for a quality European cooking appliance." The oven delivers style and capacity in one.

Key Aspects


Massive 3.5 cubic feet oven.

Delivers a powerful performance that can handle various cooking needs.

Integrates function with style.
Oven Details
Overall Dimensions - 29 11/16" wide x 27 1/64" high x 20 9/32" deep 

Cutout Dimensions - 28 ½" wide x 27 1/64" high x 20 9/32" deep 

Extra-Large 3.5 Cu.Ft. Oven Capacity 

Infrared Closed Door Broiler 

10,000 BTU Convection Bake 

Flame Failure Safety 

Soft Close Oven Door 

Analogue Temperature Indicator 

1 Glide Support + 2 Heavy Duty Racks included 

Broiler Pan + Tray and Shelf Included 

LP Kit Included
Where can you get it? 
About Verona Kitchen Suite
Verona introduces the definitive kitchen appliance suite combining the best in Italian-made pro-style ranges, built-in ovens & cooktops with top-of-the-line refrigeration, dishwashing and ventilation. Consumers can choose from a wide selection of powerful Verona ventilation and cooking products (with Dual Fuel, Electric, All Gas and Induction) in stainless steel or up to five brilliant color options. New Energy Star-rated 36" counter-depth Verona French Door Refrigerator (with generously sized full-width pantry drawers) and 24" ultra-quiet stainless-steel dishwasher (with vortex cleaning and 16 place setting capacity) complete the exceptional suite. 
"The Verona Kitchen Suite features innovative new cooking products (Designer Induction and Dual Fuel ranges in six trending colors); Designer ventilation hoods (chimney, low profile and inset) as well as a Verona French Door refrigerator and dishwasher," states Melissa Haber, Vice President of EuroChef USA. "Consumers can create their custom Italian-made collection in an array of size, color and fuel options and may save up to $3,738 on 5-piece packages with an instant in-store rebate. No other kitchen suite on the market today has Verona's European styling and performance features with a four-piece 36" range program starting at $6,648 and a range of cooking appliance sizes from 36", 30" and 24".
About Verona
The stylish Verona line of ranges, ovens and cooktops are a preferred brand of appliances featured in upscale kitchens throughout Europe since 1958. Designed and manufactured in the suburbs of Venice, Italy each Verona appliance is held to the highest standards of quality. With the use of exclusive cooking technology, Verona burners use less fuel and energy than standard burners to provide safe and efficient cooking for the devoted chef. Although crafted in Italy, each appliance is made to U.S. market specifications, suitable for any sized kitchen.EuroChef USA is proud to offer the Verona line of appliances in the U.S. market through an authorized network of distributors and retailers. 
For more information visit https://veronaappliances.com/.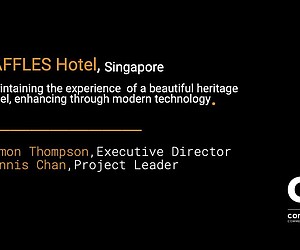 Transforming the RAFFLES Hotel
The RAFFLES Hotel in Singapore is a beautiful, luxury heritage building. commARCH speaks to Simon Thompson, Executive Director and Dennis ...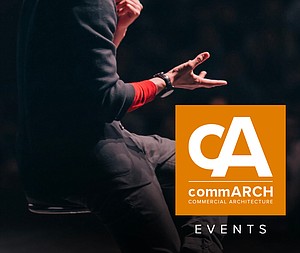 2021 FGIA Virtual Annual Conference
The Fenestration and Glazing Industry Alliance (FGIA) will hold its 2021 Annual Conference virtually due to the continued health concerns around the spread of COVID-19.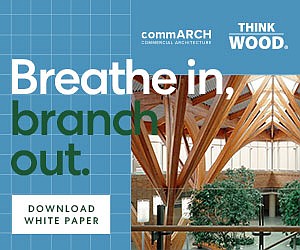 WHY DO WE FEEL BETTER WITH WOOD?
This commARCH White Paper focuses on how Wood shows psychological and physiological benefits, according to research.