Products
Product: Colored Splash Speckled Rubber Tile From Tarkett Fuses Style with Safety and Sustainability
February 18, 2021
Send this article to a friend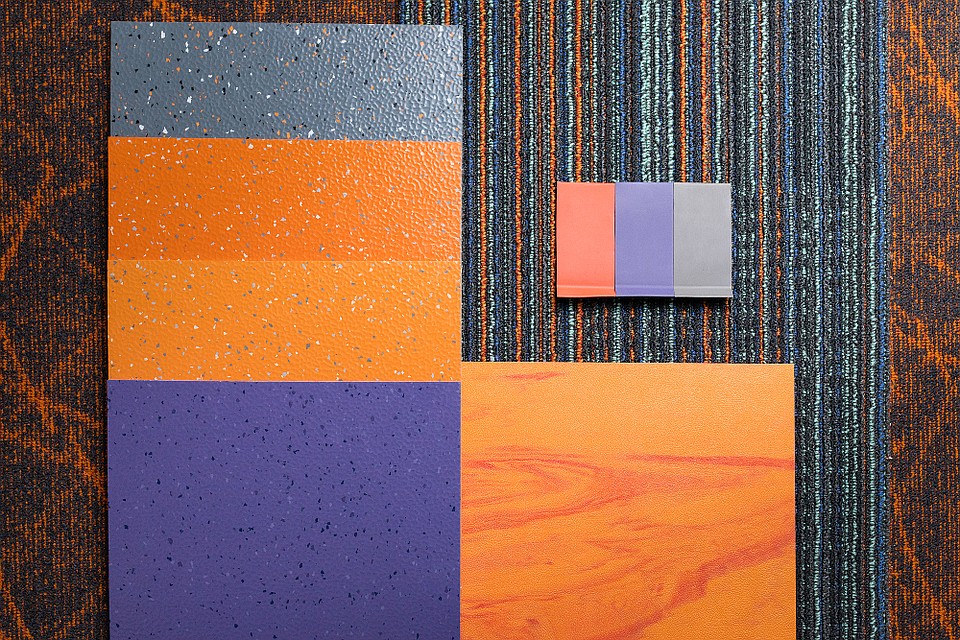 According to Tarkett, it elevated its rubber tile collection to a new level of style and performance with its new Color Splash Speckled rubber tile. 
What is it?
Color Splash Speckled Rubber Tile - a new collection that offers 50 on-trend standard colors inspired by the outdoors. These 24"x24" square tiles showcase tonal visuals that work alongside multi-colored chip colorations. 
Why is it needed? 
With its industry-leading Color Match technology for rubber flooring enables the creation of any running line or custom color—precisely, every time, without dye lots. With Color Splash rubber tile, architects and designers can customize the field color or the accents and carry the same tailored palette across other Tarkett surfaces for a fully unified space.
What are its uses?
With the new collection, designers can achieve limitless design possibilities. The tile also comes with an excellent slip resistance that can prevent slip and fall accidents. Additionally, the tile is designed to cushion underfoot, and soften acoustics.
Why is it important?
"Rubber flooring is a great solution for applications where slip resistance, durability, easy maintenance, and comfort underfoot are important," said Jeff Robinette, senior product manager, rubber, Tarkett North America. "Besides the great new standard visuals within our new Color Splash collection, Tarkett offers custom visuals with very low minimums. Whether a customer needs to tweak a standard speckled sku or wants a fully custom marbleized visual, Tarkett makes it easy to personalize their space." 
The Color Splash rubber collection is also a highly sustainable product that supports the comfort, productivity and wellness of building occupants.

Key Aspects

Industry-leading Color Match technology 

Comes with an excellent slip resistance that can prevent accidents.

FloorScore® Certified and Cradle to Cradle® Certified Bronze.  
Where can you get it? 
For more information about Tarkett and the company's comprehensive range of flooring solutions and accessories, visit www.tarkettna.com
About Tarkett
With a history of 140 years, Tarkett is a worldwide leader in innovative flooring and sports surface solutions, with net sales of €3 billion in 2019. Offering a wide range of products including vinyl, linoleum, rubber, carpet, wood, laminate, artificial turf and athletics tracks, the Group serves customers in over 100 countries across the globe. Tarkett has 12,500 employees and 33 industrial sites, and sells 1.3 million square meters of flooring every day, for hospitals, schools, housing, hotels, offices, stores and sports fields. Committed to change the game with circular economy, the Group has implemented an eco-innovation strategy based on Cradle to Cradle® principles, with the ultimate goal of contributing to people's health and wellbeing, and preserving natural capital. Tarkett is listed on Euronext Paris (compartment B, ISIN: FR0004188670, ticker: TKTT) and is included in the following indices: SBF 120 and CAC Mid 60. www.tarkett.com.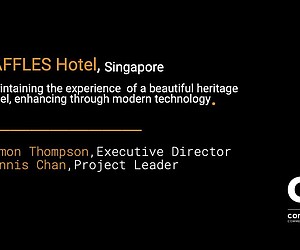 Transforming the RAFFLES Hotel
The RAFFLES Hotel in Singapore is a beautiful, luxury heritage building. commARCH speaks to Simon Thompson, Executive Director and Dennis ...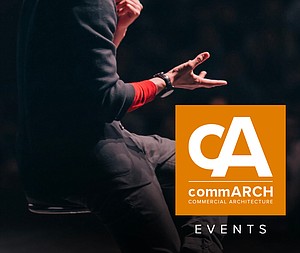 2021 FGIA Virtual Annual Conference
The Fenestration and Glazing Industry Alliance (FGIA) will hold its 2021 Annual Conference virtually due to the continued health concerns around the spread of COVID-19.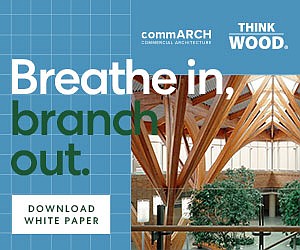 WHY DO WE FEEL BETTER WITH WOOD?
This commARCH White Paper focuses on how Wood shows psychological and physiological benefits, according to research.