CEUs
"Making Our Circle Bigger" - A New CEU From Tarkett
February 26, 2021 - by commARCH
Send this article to a friend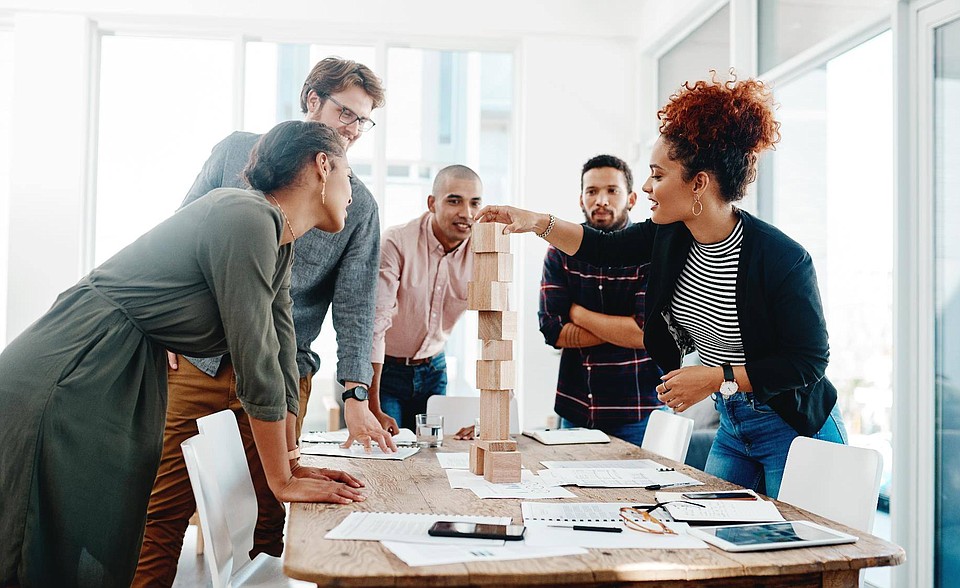 With its 
newest CEU
, Tarkett aims to start a conversation among the architecture and design industry on issues of equity, diversity and inclusion and how to incorporate these principles into the spaces they design, and the teams they lead. 
What? 
"Making Our Circle Bigger" a new CEU from Tarkett. 
Why is it needed? 
Apart from giving a broader meaning to "equity," "diversity," and "inclusion," the one-hour course explores statistics regarding minorities in the industry, outlines the business case for creating more inclusive teams; and provides personal and project profiles of A&D firms that have achieved success in these areas. 
"As design professionals, we often forget that the people we have in the room have a profound and direct impact on our project outcomes and the relationships we have with clients," said Libby Gillen, vice president of strategy, A&D for Tarkett North America. "The only way we can move forward is to have open and real conversation, and it is our hope that this course will help facilitate greater dialogue and adoption of these ideals."
The good news is the industry is making progress, according to the latest report from National Council of Architectural Registration Boards (NCARB). For example, nearly two in five architects are now women, and the proportion of individuals completing the architectural experience program (AXP) who identify as non-white or Hispanic has reached a record high at 34 percent.
However, other figures show significant room for growth. The NCARB report reveals that fewer than one in five new architects identifies as a racial or ethnic minority, only 0.4 percent of architects are Black women and less than 1 percent of certified architects are Hispanic, despite the fact that this growing population makes up 16 percent of the American workforce.
Why is this important for the industry?

Gillen emphasized that when A&D firms aren't representative of the communities they serve, they will "struggle to truly understand what [their] client needs."
Going beyond race and ethnicity, the course discusses a holistic view of diversity to include age, ability, religion, motherhood and country of origin. It also includes an exploration of neurodiversity, which refers to variations in the human brain regarding sociability, learning, attention, mood and other mental functions—all of which can have a significant impact on how one might interact with their physical surroundings.
"Making Our Circle Bigger" is available by appointment, either in-person or virtually. Participants are eligible for 1.00 learning unit through AIA, or 0.1 credit through IDCEC. To schedule a course for your firm, please contact your Tarkett sales representative or go to
https://www.ceuevents.com/tarkett.
About Tarkett

With a history of 140 years,
Tarkett
is a worldwide leader in innovative flooring and sports surface solutions, with net sales of €3 billion in 2019. Offering a wide range of products including vinyl, linoleum, rubber, carpet, wood, laminate, artificial turf and athletics tracks, the Group serves customers in over 100 countries across the globe. Tarkett has 12,500 employees and 33 industrial sites, and sells 1.3 million square meters of flooring every day, for hospitals, schools, housing, hotels, offices, stores and sports fields. Committed to change the game with circular economy, the Group has implemented an eco-innovation strategy based on Cradle to Cradle® principles, with the ultimate goal of contributing to people's health and wellbeing, and preserving natural capital. Tarkett is listed on Euronext Paris (compartment B, ISIN: FR0004188670, ticker: TKTT) and is included in the following indices: SBF 120 and CAC Mid 60.
www.tarkett.com
.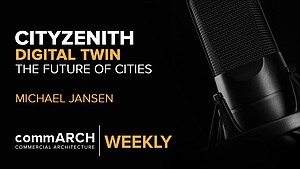 CityZenith's Michael Jansen on Digital Twin & the Future of the Urban Environment | commARCH Weekly 07/2020
In this episode, commARCH has a dialogue with Michael Jansen, Founder and CEO of CityZenith, to discuss the burgeoning landscape ...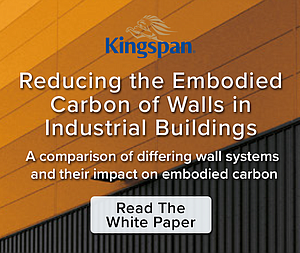 Reducing the Embodied Carbon of Walls in Industrial Buildings
Kingspan partnered with Kieran Timberlake to quantify how Kingspan can reduce embodied carbon in industrial buildings.