Products
Nora Lighting's® "Product Review 2021" Showcases Company's Latest Led Luminaires
The Latest Review Illustrates Nora's Extensive Collections Of LED Fixtures And Their Installation Versatility
January 22, 2021 comm ARCH
Send this article to a friend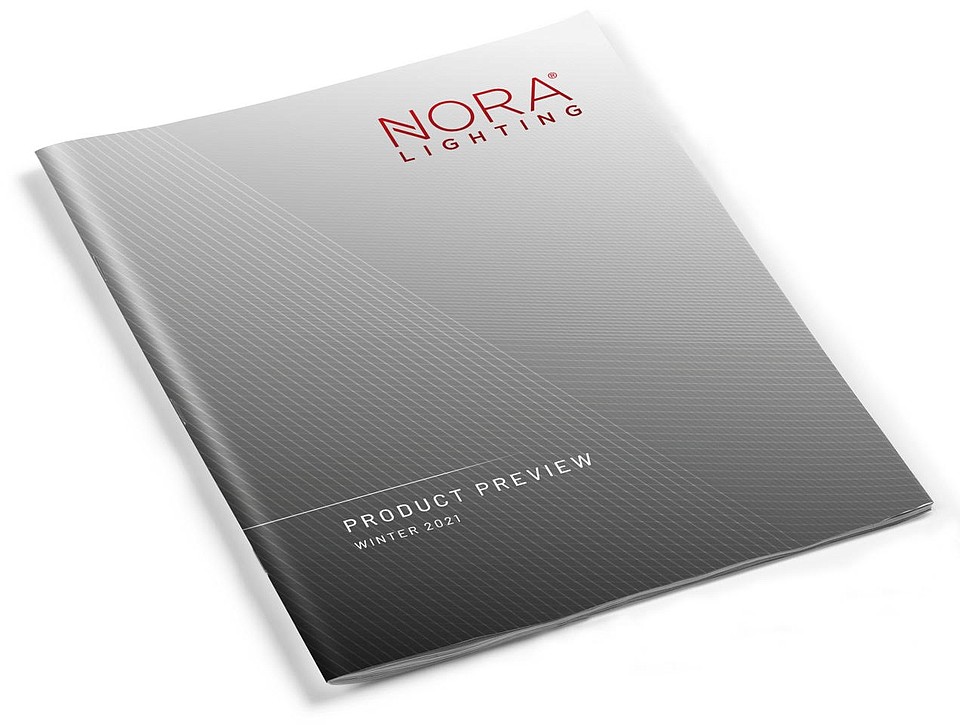 Nora Lighting introduces its new collection of LED luminaires to look out for in 2021.
 
What is the Update?
 
Nora Lighting releases its Product Preview 2021 Catalog, showcasing the company's newest LED luminaires, along with its full lines of LED fixtures and accessories for residential, commercial and architectural applications. The catalog can be downloaded at https://noralighting.com/resources/literature.
Among the latest Nora LED products shown are the: M2 MLS (Multiple Lighting Systems); iPOINT Monopoints; Pearl Round and Square Retrofits; Iolite Multiples and High lumen Downlights; ELO+ Surface Mounts; and more.
Nora's popular LED downlight families are also featured with new models and specs, including the Cobalt, Marquise, Sapphire and Opal Series. Nora LED pendants, with RLM Shades; 6" Cylinders; and iLENE Mini Cylinders, are included, plus LED linear lighting, track and rail, undercabinet, tape light, step lights and more.
Why Is It Important to the Construction Industry?
The 24-page Product Preview is highlighted with vivid, on-site photography that illustrates Nora's extensive collections of LED fixtures and their installation versatility. Concise overviews of each luminaire include a brief description of sizes, lumens, color temperatures, finishes, accessories and more.
Who Should Notice?
The light industry, construction businesses, interior and exterior design companies.
About Nora
Nora Lighting has served the lighting industry for more than 30 years and is a recognized leader in the development and introduction of LED products. Nora offers one of the industry's most comprehensive lines of LED luminaires, including: commercial, architectural and residential downlights; track and rail lighting; panels and troffers; MLS (multi-lighting systems); linear and under cabinet lighting; RLM, pendants and cylinders; tape lights; step lights; and emergency / exit signs. www.noralighting.com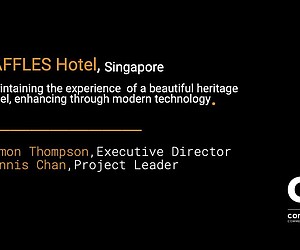 Transforming the RAFFLES Hotel
The RAFFLES Hotel in Singapore is a beautiful, luxury heritage building. commARCH speaks to Simon Thompson, Executive Director and Dennis ...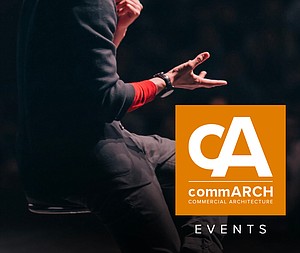 2021 FGIA Virtual Annual Conference
The Fenestration and Glazing Industry Alliance (FGIA) will hold its 2021 Annual Conference virtually due to the continued health concerns around the spread of COVID-19.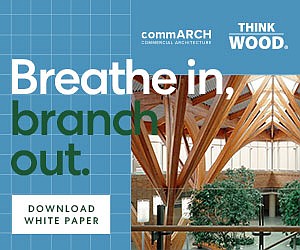 WHY DO WE FEEL BETTER WITH WOOD?
This commARCH White Paper focuses on how Wood shows psychological and physiological benefits, according to research.