Daily News
Project: Washington State University Plant Sciences Building
The Plant Sciences Building Is "state-of-the-art" for collaborative research
January 29, 2021 comm ARCH
Send this article to a friend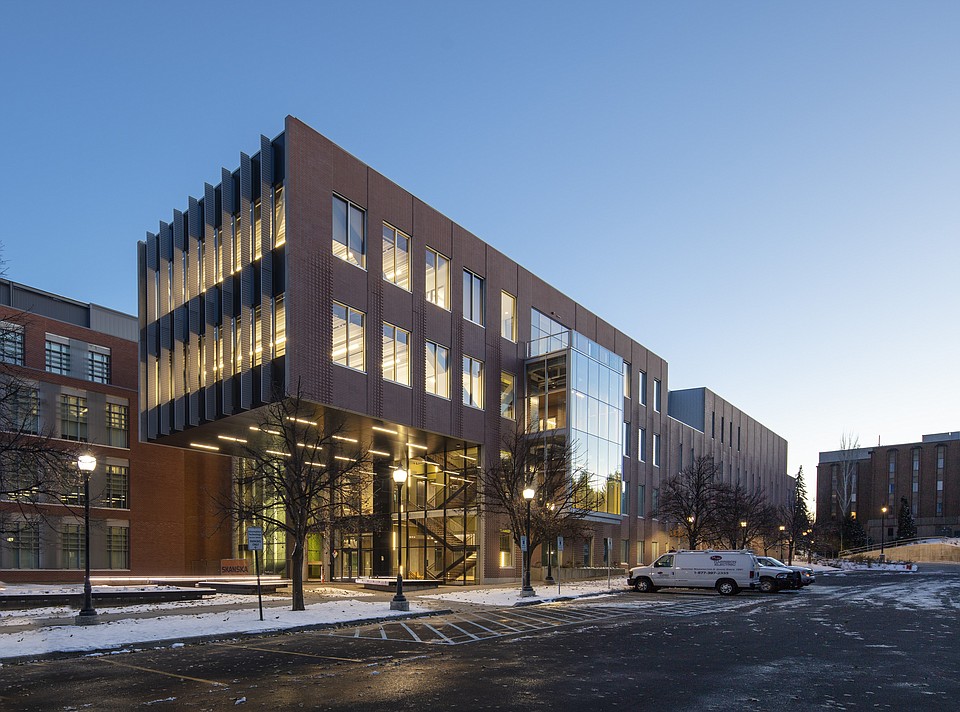 Source: Globenewswire
"Because of the close collaboration between the architects at LMN and our college and university, we were able to design and build a truly modern facility for WSU plant research," said André-Denis Wright, Dean of CAHNRS.
The building is the fourth to be completed within the master plan for the Research and Education Complex (REC) at WSU, originally developed by LMN Architects in 2005. The master plan envisioned a series of laboratory buildings alternately flanking a glazed spine element that serves as the connective tissue for the social and research life of the complex. The new building is positioned to the south of the Biotechnology and Life Sciences building, also designed by LMN Architects, and completed in 2009. As the central element of the completed complex, the building forms a prominent primary entry point that frames a new public space along Stadium Way.
 Where did this happening?
Washington State University
Addition to the V. Lane Rawlins Research and Education Complex
Pullman, Washington.
 Who was involved?
Design:
LMN Architects 
Construction:
Skanska
Owner/Developer:
Washington State University
When did it happen?
Fall 2020
 Why is this important?
"This isn't just a building—it's a braintrust for the future of Washington agriculture," said Vicky Scharlau, Executive Director of the Washington Winegrowers Association. "By understanding basic, fundamental plant processes, people here today are creating the foundation for the agriculture of tomorrow."
Washington State University is a preeminent agricultural research institution committed to fostering its land-grant heritage and tradition of service to society. The new facility is a social and interdisciplinary heart for the research complex.
The building's prefabricated façade system both enhances the speed of the construction schedule and transforms the architectural possibilities throughout the building. On the inside, the integrated concrete panels are left exposed to become the finished surface in many of the building's workspaces. On the exterior, the undulating brick pattern—made possible through CNC-driven formwork—casts shadows which animate the façade throughout the day in a dynamic play of light that is unique to the eastern Washington Palouse landscape.
 Key aspects?
Prefabricated facade system
Integrated concrete panels
Undulating brick pattern
Open area for group researchers.
 Project specs?
82,437-square-foot building
$66 million building funded by Washington State Legislature
To Learn more:
LINK
Edgar Almaguer, Communications & Media Strategist
LMN Architects
2066823460
ealmaguer@lmnarchitects.com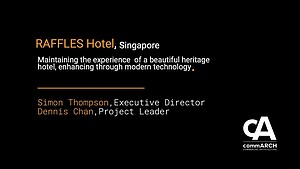 Transforming the RAFFLES Hotel
The RAFFLES Hotel in Singapore is a beautiful, luxury heritage building. commARCH speaks to Simon Thompson, Executive Director and Dennis ...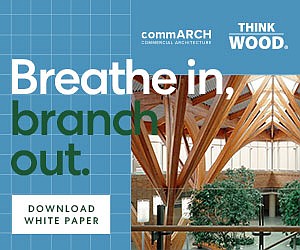 WHY DO WE FEEL BETTER WITH WOOD?
This commARCH White Paper focuses on how Wood shows psychological and physiological benefits, according to research.