July 14, 2021 - by commARCH
Send this article to a friend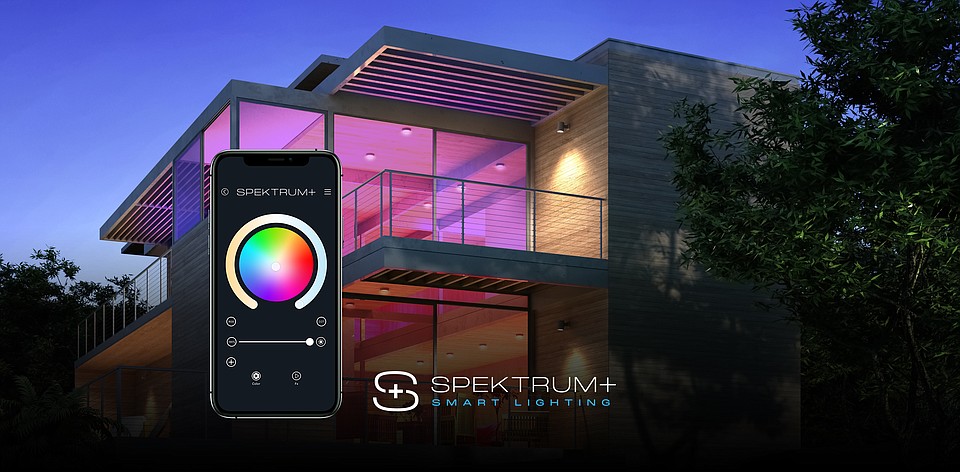 To provide efficient lighting solutions for the home, American Lighting launches Spektrum+.
What is it?
The latest launch from American Lighting, Spektrum+ is an innovative line of Bluetooth®️mesh technology to streamline lighting applications throughout the home.
Why is it needed?

Spektrum+ offers a technology that makes smart lighting work better for homeowners.
What are its uses?

Its latest technology features stronger and long-reaching signals that extend up to 80 feet. Making smart lighting easier than ever, the Spektrum+ line comes with a new user-friendly App and an open mesh network to optimize functionality across product types.
Why is it important?

Homeowners can now experience the full benefits of a smart lighting system with the help of Spektrum+. This new technology from American Lighting makes smart lighting features work efficiently - from setting light schedules, to controlling different types of lighting,
Key Features:
Smart LED Lamps (A19 and BR30)

Spektrum+ RGBTW Lamps are wirelessly controlled through the Spektrum+ Smart Lighting App and provide RGB + Tunable White color temperature ranging from 2700K to 6000K and 90+ color rendering index. The A19 lamp includes up to 800 lumen output, while the BR30 delivers up to 650 lumens. Both lamps are cULus, cETLus and damplocation rated, respectively. 
Downlights (4" and 6") 
Featuring 90+ color rendering index and RGB + Tunable White, from 2700K to 6000K, Spektrum+ Downlights deliver a nearly endless array of vibrant color customization with wireless control. The 4-inch downlight offers an output of up to 800 lumens while consuming 10.5 watts per fixture and the 6-inch provides up to 1000 lumens and consumes 13 watts per fixture. Both are suitable for wet locations and are cETLus listed. 
Puck Lights 
Spektrum+ puck lights, available in black and white finishes, can be surface mounted or recessed for custom installations, adding color to small spaces or accent lighting. They showcase RGB + Tunable White lighting control, ranging from 2700K–6000K, and 90+ color rendering index. Each puck has up to 105 lumen performance and consumes less than 3 watts. The puck lights
are cETLus listed and suitable for dry locations.
Landscape Lights

With easy to install low-voltage operation, the Spektrum+ RGBTW Landscape Lights create unique ambient lighting for outdoor applications. Available with a color temperature range of 2700K to 6000K, complete with full spectrum color changing capabilities, the lights are offered in a 3-kit starter pack, and single add-on fixtures, with surface and soil mount accessories, a SJOW 2C (18AWG) power cable and an adjustable fixture head for direct lighting. Up to 8 fixtures can be linked to one power supply. The lights are cETLus listed and rated for wet locations.
Volta Wall Sconces

Available in a single or dual (up/down) fixture, Spektrum+ RGB + Tunable White Volta Wall Sconce's modern cylindrical design allows for 2700K to 6000K with up to 400 lumen output performance per lens. The single wall sconce consumes 12 watts while the dual unit consumes 24 watts.  Both options are cETLus listed, suitable for outdoor wet locations. 
13.1-foot Tape Light Kit and 13.1-foot Tape Light Pro Kit

Each Spektrum+ Tape Light Kit offers RGB + Tunable White, an unlimited RGB color combination palette, plus the ability to adjust true white lighting from 2700K to 6000K. With up to 360 lumens per foot output while consuming only 7 watts per foot, both units provide 90+ color rendering index and can sync to control multiple tape light kits and products. Everything you need to get started is in the box. The kits boast maximum run lengths up to 13.1 feet and are IP54 rated for dry and damp locations.
Smart Receiver 
Ideal for both new construction and remodels, the 5-Channel Bluetooth®️ Mesh Receiver allows users to integrate smart lighting device control to any low voltage lighting product. Featuring dedicated controls for multiple types of lighting, including Single Color, Tunable CCT, RGB, RGBW and RGB + Tunable White, the receiver has a wattage load of 96 watts maximum and is
suitable for dry location applications.
Wireless Smart Switch

The Spektrum+ Smart Switch is a streamlined Bluetooth®️ control that can be used instead of or with the Spektrum+ Smart Lighting App. It includes built-in RGB and tunable white control with dimming capabilities and a magnetic dock for easy installation, allowing the switch to be used as a hand-held remote for maximum control or as a wall switch for convenience. With up to 25-meter signal range, the switch allows users to simultaneously control multiple Spektrum+ fixtures and save scenes or settings with the touch of a button
Smart Hub
To utilize voice control with Spektrum+ Smart Lighting products, the Smart Hub incorporates syncing capabilities with Amazon Alexa or Google Home devices. The small and compact hub comes with a 5V adapter and USB cable, requires 2.4 Gigahertz Wi-Fi, and is compatible with all Spektrum+ Smart Lighting devices. The Smart Hub also allows you to setup custom automations,
like schedules and trigger-based sequences, and control your lighting remotely.   
Smart Lighting App  

The Spektrum+ Smart Lighting App offers a wide array of capabilities to customize and manage lighting applications. Users can create and schedule scenes to personalize lighting for any occasion with specific colors and effects. Automation allows for sequences to be programmed based on weather changes, including sunrise and sunset. The App also enables multiple lights to be synchronized and programmed to change when the status of another device changes.
Where can you get it?

For more information on Spektrum+ product assortment by American Lighting, contact 800.285.8051 or visit
americanlighting.com/spektrum
.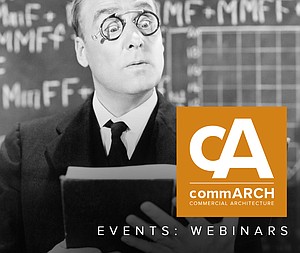 Registration now open for FGIA 2021 Virtual Western Region Summit
Registration is now open for the FGIA 2021 Virtual Western Region Summit to be held August 24.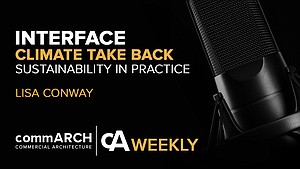 Climate Take Back + Sustainability with Interface's Lisa Conway | cA Weekly Podcast Series
In this episode, commARCH has a dialogue with Lisa Conway, Vice President of Sustainability at Interface, to discuss the ever-more-important ...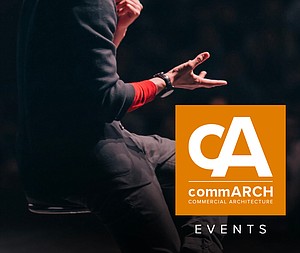 Registration now open for FGIA 2021 Virtual Western Region Summit
Registration is now open for the FGIA 2021 Virtual Western Region Summit to be held August 24.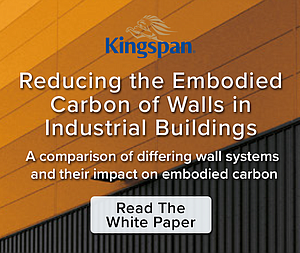 Reducing the Embodied Carbon of Walls in Industrial Buildings
Kingspan partnered with Kieran Timberlake to quantify how Kingspan can reduce embodied carbon in industrial buildings.