July 14, 2021 - by commARCH
Send this article to a friend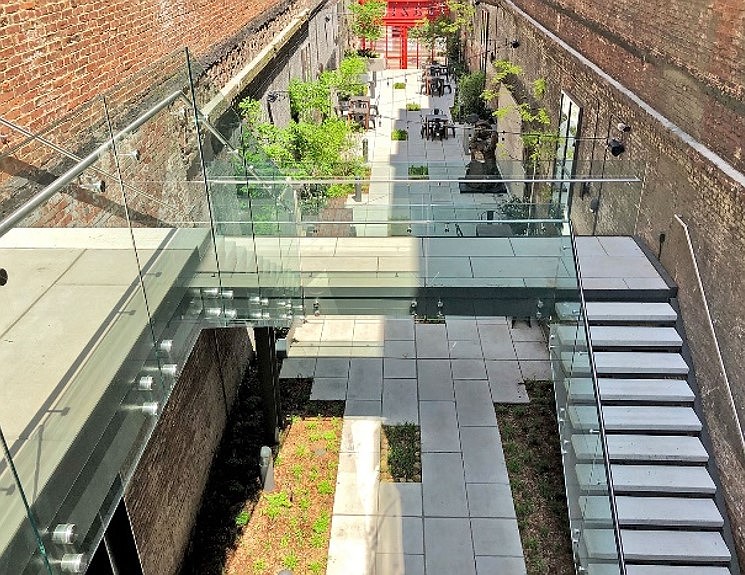 Where did it happen?
Frazier History Museum in Louisville, KY
Who was involved?
Trex Commercial Products along with architect A Architecture and WEBER GROUP, INC.
What was the challenge?
Delivering a modern aesthetic and unobstructed views to Frazier History Museum's three floors of exhibits
What was the solution?
Surrounding the museum building are more than 140 linear feet of Trex Commercial Products' railing. Point Rail and Track Rail with clear glass panels line the courtyard staircase and exterior roof garden. Not included in the original design plans, LED handrails were custom-designed and incorporated midway through the project to illuminate the complex glass staircase system to enhance safety and ambience.
What were the results?
Modernized view with enhanced safety and ambience.
What product(s) were involved?
Point railing is used on both sides of the bridge to provide a safe and stylish walkway to the exterior courtyard.

Grip Rail stainless steel handrail is mechanically fastened to hollow brick with threaded rod and epoxy.

Point railing with 13/16" clear, tempered laminated glass with SGP interlayer and polished exposed edges is used on the stairs, bridge and overlooks, allowing for unobstructed views of the courtyard.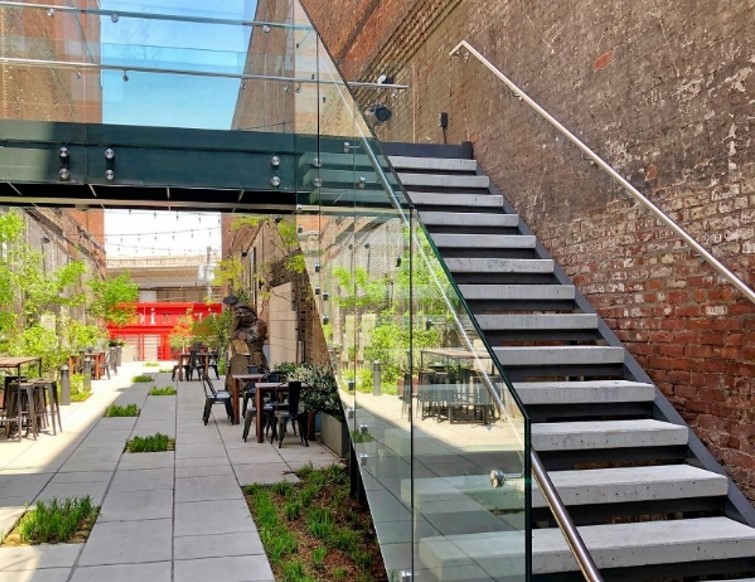 Where can you learn more?

To learn more about the Frazier History Museum and Trex Commercial Products, visit
trexcommercial.com
About Frazier History Museum
Since 2004, the Frazier History Museum in Louisville has educated patrons about the world, U.S. and Kentucky history through its three floors of exhibits featuring artifacts from around the globe. As the official starting point of the Kentucky Bourbon Trail, the museum houses the Kentucky Bourbon Trail  Welcome Center, offering a professional concierge service to
help visitors plan their statewide distillery tours.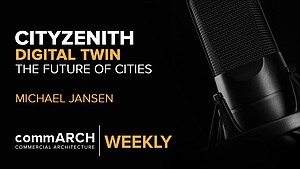 CityZenith's Michael Jansen on Digital Twin & the Future of the Urban Environment | commARCH Weekly 07/2020
In this episode, commARCH has a dialogue with Michael Jansen, Founder and CEO of CityZenith, to discuss the burgeoning landscape ...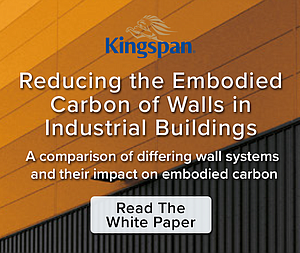 Reducing the Embodied Carbon of Walls in Industrial Buildings
Kingspan partnered with Kieran Timberlake to quantify how Kingspan can reduce embodied carbon in industrial buildings.