July 16, 2021 - by commARCH
Send this article to a friend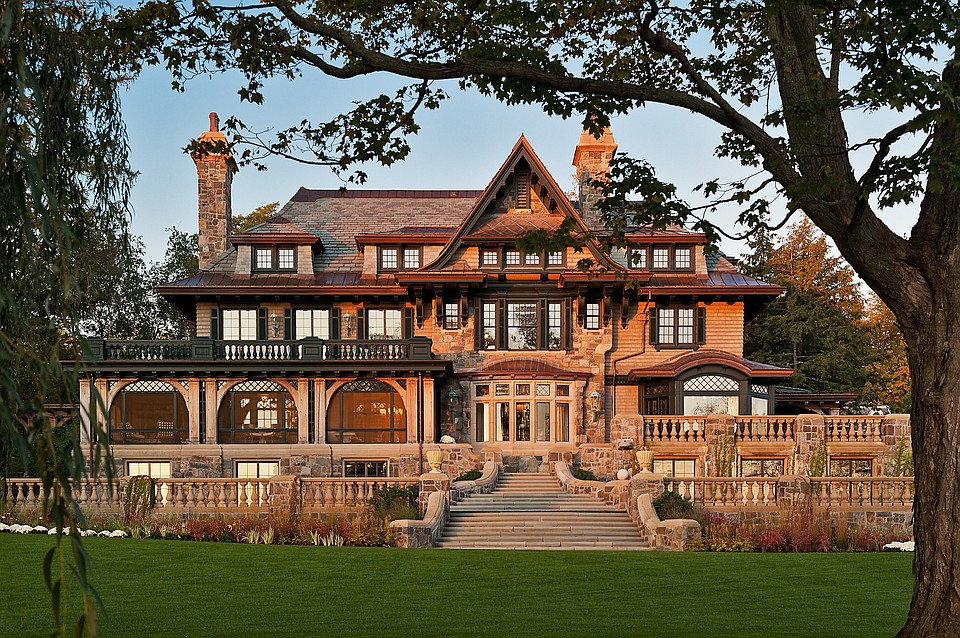 Where did it happen?
New York town of Skaneateles.
Who was involved?
Meyer & Meyer, Inc., Boston, MA as architect and Hope's Windows, Inc. whose product i.e., Hope's Empire BronzeTM windows and doors transformed one of the town's stately homes – a 14,000-square foot waterfront mansion built in the early 1900s.
What was the challenge?
Redesigning and reconfiguring the large home into a picturesque residence in accordance with the late 19th-century Victorian architecture of its neighbours, while accommodating modern craftsmanship and timeless, quality materials.
What was the solution?
Hope's bronze windows and doors were perfectly suited to this project. They provide an ageless, beauty and the kind of durability and custom shaping one expects for a stately, finely appointed home like this one.
What were the results?
Hope's windows and doors have been used on numerous late-Victorian style homes but every project has its own unique design vision and the work of the architect for this project is an exceptionally beautiful example of that.
The four-story lakefront house was featured in Architectural Digest. The rear façade…has an exuberance straight out of the 1890s, from the magnificent bow window to the lawn below and the lake beyond.
Christian Phillips Photography
When the project was completed, the home was made available for tours to raise funds for the Skaneateles Festival. The tour sold out in just four days. Hope's is proud to have contributed to the graceful transformation of this home.
What product(s) were involved?
Hope's Empire Bronze windows and doors are made from solid bronze that undergoes meticulous manufacturing processes for which all Hope's products are renowned. This project included the installation of 26 fixed windows – including five curved on plan – plus six operable windows and 11 pairs of swing doors.
The five fixed curved-on-plan windows are located near the first-floor entry and provide sweeping views of the lake. They were curved to a modest inside radius of 201-3/8″ and were glazed with curved-on-plan glass to fit frames measuring 22″ by 61″.
About Hope's
Hope's windows and doors begin with artisans that transform billets of solid steel or architectural bronze into a variety of slim, geometrically complex, and remarkably strong profiles. This transformation is achieved through hot-rolling, a process where the metal is heated to such an extreme temperature that it becomes malleable and is then shaped bypassing, or rolling, through an array of precision tooling to its final shape.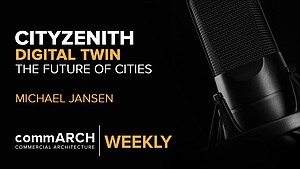 CityZenith's Michael Jansen on Digital Twin & the Future of the Urban Environment | commARCH Weekly 07/2020
In this episode, commARCH has a dialogue with Michael Jansen, Founder and CEO of CityZenith, to discuss the burgeoning landscape ...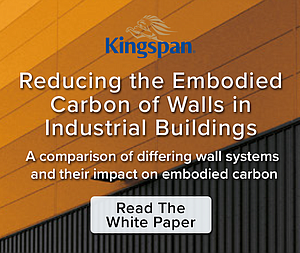 Reducing the Embodied Carbon of Walls in Industrial Buildings
Kingspan partnered with Kieran Timberlake to quantify how Kingspan can reduce embodied carbon in industrial buildings.