July 16, 2021 - by commARCH
Send this article to a friend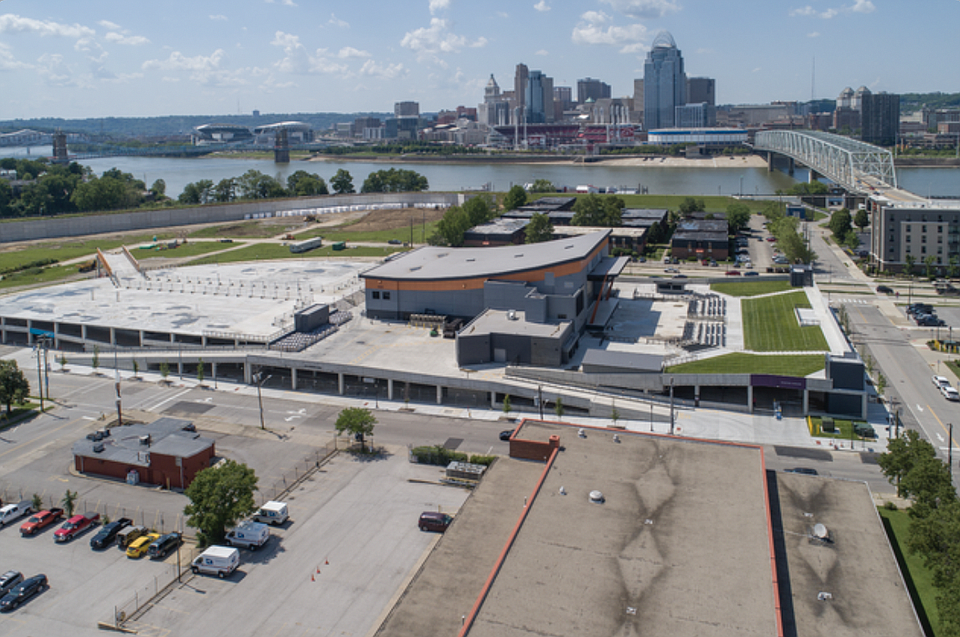 What?
The PromoWest Pavilion
Where?

Newport, Kentucky.
What is the purpose of the pavilion?

The $40 million pavilion will accommodate indoor audiences of up to 2,700 with an outdoor capacity of 7,000. The facility is expected to attract up to 400,000 fans and host nearly 180 events annually.
What is significant about this new pavilion?

The venue plaza will be linked to future phases of the Ovation development via a pedestrian walkway. The rest of the 25-acre mixed use development located on the Ohio River across from downtown Cincinnati will include office buildings, hotels, residential units, retail stores and a grocery store.
Smoke vents: The sweeping, 24,000 square foot roof includes three double leaf smoke vents from BILCO. The smoke vents are designed to control smoke to aid building evacuation and firefighters efforts and to prevent the spread of fire during an emergency.
Did you know? Artists and entourages will relax and unwind before and after performances in the Ovation King Records green room. King Records is the label where James Brown and others recorded songs in the 1950s and '60s. A mural that adorns the walls includes King Record stars Otis Williams, Philip Paul and Bootsy Collins.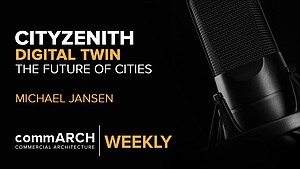 CityZenith's Michael Jansen on Digital Twin & the Future of the Urban Environment | commARCH Weekly 07/2020
In this episode, commARCH has a dialogue with Michael Jansen, Founder and CEO of CityZenith, to discuss the burgeoning landscape ...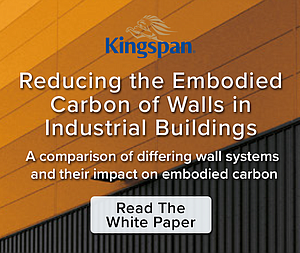 Reducing the Embodied Carbon of Walls in Industrial Buildings
Kingspan partnered with Kieran Timberlake to quantify how Kingspan can reduce embodied carbon in industrial buildings.