July 19, 2021 - by commARCH
Send this article to a friend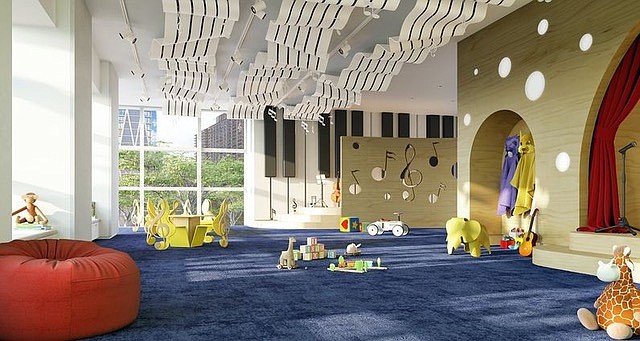 With an increased need for buildings that address the needs of city-dwelling families, designers are now helping developers craft these family-friendly properties, says the nationally active firm CetraRuddy, a recognized leader in multifamily innovation.
Why is there a shift in the focus of the design?

With brokers reporting greater interest nationwide from parents returning to cities with their children, CetraRuddy's housing design experts are working to accommodate the evolving buyers' desires through shifts in unit layouts, a focus on more dynamic and targeted amenities, and an underlying prioritization of health and wellbeing.
Why is this shift important?

"Cities like New York are starting to see the next iteration of 'family buildings,' condominiums that offer a special urban experience while still providing important features for both parents and children and offering a strong sense of 'home,'" says Nancy Ruddy, CetraRuddy's Cofounding Principal and Executive Director of interior design. "Designing a building that appeals to this group of buyers requires a clear focus on meeting their criteria for comfort, access, and quality of life and wellbeing."
While many cities are experiencing an excess inventory of luxury condominium units, CetraRuddy sees untapped opportunities to craft buildings with this kind of family appeal. "These newly conceived developments will combine many of the features buyers find outside of urban areas," adds Ruddy, who has worked on 50-plus condominium projects. "This includes larger units that incorporate laundry rooms, studies and work-from-home spaces, as well as access to the outdoors, and a focus on family-friendly amenities such as learning and play areas, music rooms and other facilities for recreation and creative activities."
Projects That Reflect The Latest Trend:

200 Amsterdam

200 Amsterdam, nearing completion on Manhattan's Upper West Side, where interior spaces by CetraRuddy include the Little Composers' Room, a music-themed space with adjacent soundproof rehearsal rooms that promotes creative play in children — and works in concert with complimentary yearlong membership for all residents at nearby Lincoln Center for the Performing Arts. In the apartment interiors, the building draws inspiration from pre-war apartments, with gracious, highly functional layouts, large kitchens
for gathering and a careful balance of public and private space.
Dahlia

Dahlia, a 20-story residential building also on the Upper West Side of Manhattan, incorporates 38 residences, many of which have corner exposures for maximum light and air. Its amenity offerings — including a large 5,100-square-foot elevated park with a private parking garage underneath — promote direct indoor/outdoor connectivity between terrace spaces and amenities such as the children's playroom and offer flexibility in use. The property, designed by CetraRuddy in collaboration with RKTB Architects.
443 Greenwich

443 Greenwich In New York City's Tribeca neighborhood creatively converts a landmarked former bookbindery into unique residences with elements including drive-in parking, spacious interior layouts, open family kitchens, and access to the outdoors viarooftop lounge and play areas and a large central landscaped courtyard that acts as a private park for residents.
Interior courtyard and rooftop lounge at 443 Greenwich
Family-centric projects in recent years have also included 200 East 79th Street, a 19-story residential property with 39 large units. CetraRuddy's design for the building includes high-value amenities such as a dedicated library space, a landscaped roof deck with a pergola, and family-friendly recreational opportunities ranging from a basketball court to a mirrored dance area with bleacher-style seating.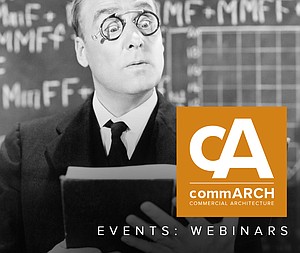 Registration now open for FGIA 2021 Virtual Western Region Summit
Registration is now open for the FGIA 2021 Virtual Western Region Summit to be held August 24.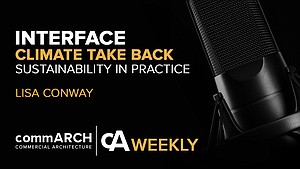 Climate Take Back + Sustainability with Interface's Lisa Conway | cA Weekly Podcast Series
In this episode, commARCH has a dialogue with Lisa Conway, Vice President of Sustainability at Interface, to discuss the ever-more-important ...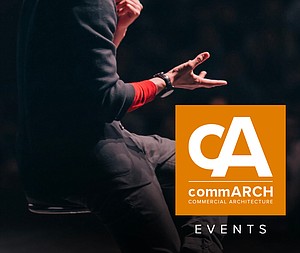 Registration now open for FGIA 2021 Virtual Western Region Summit
Registration is now open for the FGIA 2021 Virtual Western Region Summit to be held August 24.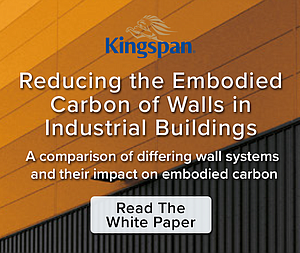 Reducing the Embodied Carbon of Walls in Industrial Buildings
Kingspan partnered with Kieran Timberlake to quantify how Kingspan can reduce embodied carbon in industrial buildings.