July 20, 2021
Send this article to a friend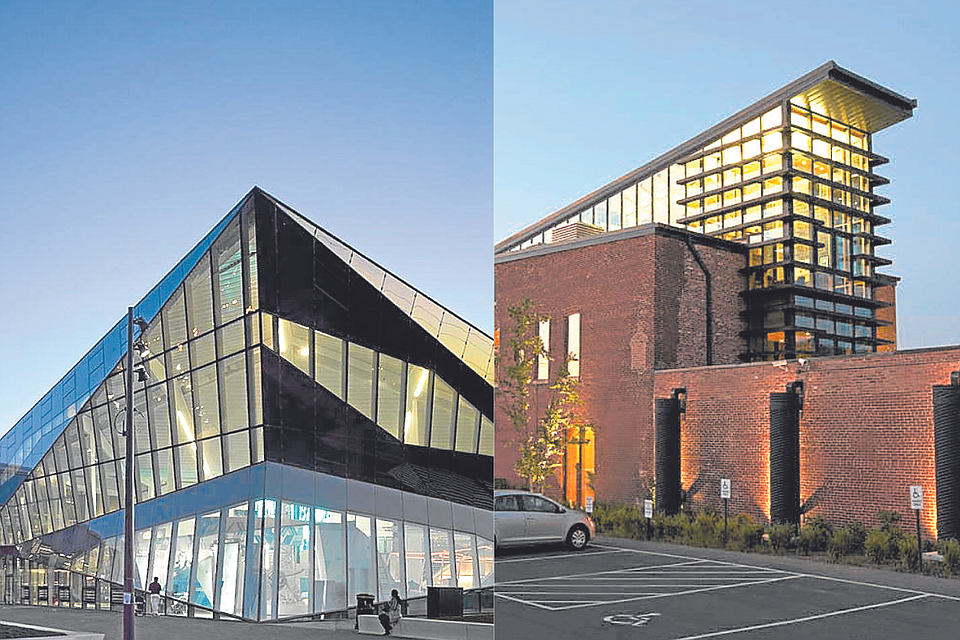 As observed in the past months, overcoming COVID 19 isn't doesn't solely like on human efforts. The quality of our spaces play a great role in keeping us from catching the dreaded the virus. 
Lately, there has been a renewed focus on sustainable design. 
What? 
The rise of sustainably-designed places. 
Why are they necessary?

Sustainably designed spaces are becoming less and less of a novelty and more of an absolute necessity. Office buildings that are future-proof now means these are pandemic-proof as well. These do not only assure occupants of healthy working conditions but guarantee that the structure contributes to conserving the earth's resources.
What buildings exhibit this design?
Lè Architecture Taiwan

Where: Taipei, Taiwan
Designer: Aedas
Spanning one side of Lè Architecture's exterior is a series of vertical aluminum fins and green planters. The "breathing facade" serves as shade for office spaces inside the building and keeps the interior temperature cool, minimizing the need for airconditioning, especially during summer. The plants also serve as air filters. The building also houses efficient and healthy office spaces and communal areas such as pantries, cafes and small libraries where employees can retreat to.
The Crystal England

Where: Royal Docks, East London
Designer: Pringle Brandon Perkins + Will
It boasts of 70 percent less carbon dioxide emissions compared to other offices in the United Kingdom, an annual heating bill which amounts to zero and water closets that only use recycled water. It encourages sustainable transport with its 15 e-vehicle charging points and 66 parking slots for bikes. It is a 2-minute walk from the train station; utilizes natural light with its triple glazed windows; recycles rainwater; and uses natural heat sources, among others.
ITC Green Centre India

Where: Gurgaon, India
TC Green Centre was accorded the prestigious LEED Platinum certification in 2004.
It recycles each drop of rainwater that falls on its grounds for gardening and for the building's toilet cisterns. Large, double-glazed windows keep the interiors of the building cooler and provide plenty of natural light in. Careful consideration was made to avoid the use of reflective glass so as not to reflect the heat and put the environment outside that building at a disadvantage.
Sensors detect how much airconditioning each room needs, according to how many people are inside while rooftop solar panels supply energy for heating water, neon signs and some of the night lighting.
AmorePacific World HQ South Korea

Where: Yongsan District, South Korea
Rooftop gardens teeming with lush greenery at the building's upper levels and water features easily make the structure an oasis in central Seoul. Designed by David Chipperfield Architects, the building's form takes full advantage of natural ventilation and daylight. The facade is able to deflect heat and harsh sunlight with its brise soleil cladding. It was granted its LEED Gold certification in 2018.
The Green Building

Where: Kentucky, USA
Age is but a number and this former dry goods store in the East Market district of Louisville is proof that you can be 115 years old but be hip, cool and sexy. form environment research (fer) studio breathed new life into the century-old structure and transformed it into The Green Building, the first LEED Platinum project in its city and the LEED certified adaptive reuse project in the state of Kentucky.
Now a mixed-use commercial and office space, the original mortar shell of the structure was kept intact as the interiors were transformed to create a sense of openness and allow more natural light. The Green Building's landscaping requires minimal use of water, which it gets from its own rainwater collection system. It utilizes 81 solar panels, a 1,100-gallon ice storage system and 12 geothermal wells underneath the building, saving more than enough pounds of carbon dioxide per month to offset the carbon footprint of all its employee's vehicles.
Source:
business.inquirer.net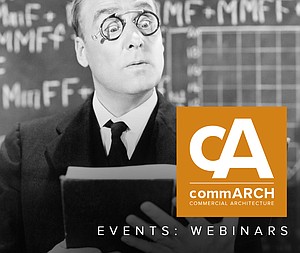 Registration now open for FGIA 2021 Virtual Western Region Summit
Registration is now open for the FGIA 2021 Virtual Western Region Summit to be held August 24.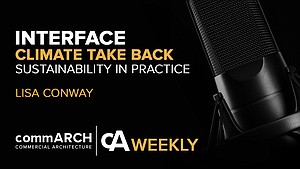 Climate Take Back + Sustainability with Interface's Lisa Conway | cA Weekly Podcast Series
In this episode, commARCH has a dialogue with Lisa Conway, Vice President of Sustainability at Interface, to discuss the ever-more-important ...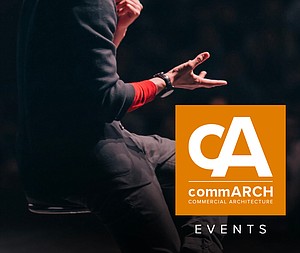 Registration now open for FGIA 2021 Virtual Western Region Summit
Registration is now open for the FGIA 2021 Virtual Western Region Summit to be held August 24.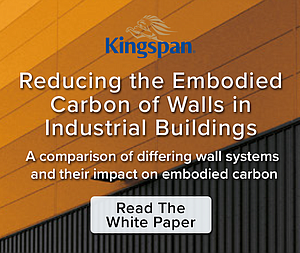 Reducing the Embodied Carbon of Walls in Industrial Buildings
Kingspan partnered with Kieran Timberlake to quantify how Kingspan can reduce embodied carbon in industrial buildings.