July 27, 2021 - by commARCH
Send this article to a friend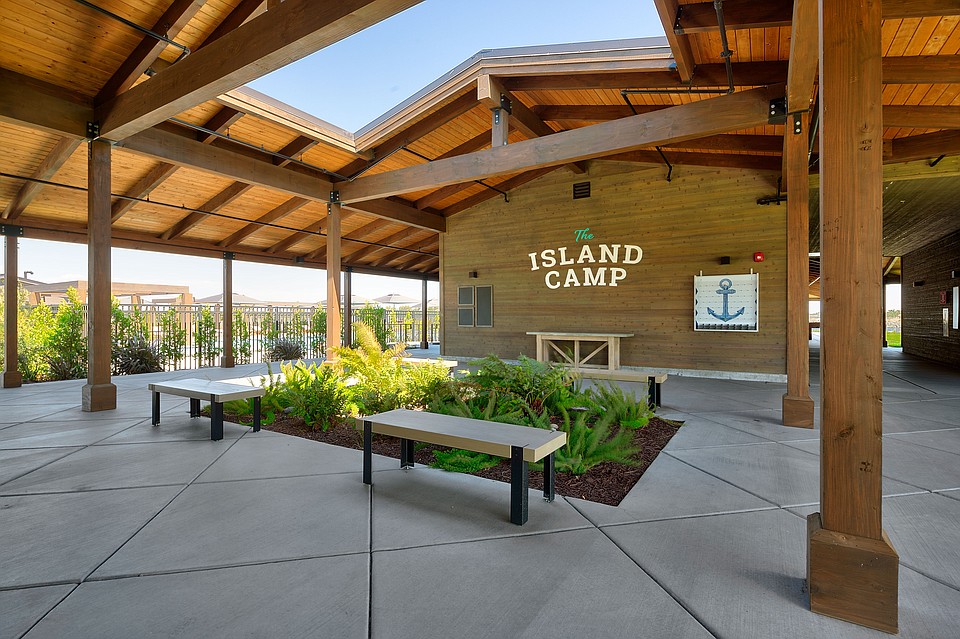 Where did it happen?
Situated within Delta Coves—a water-centric real estate community in Bethel Island, CA—is a new community center known as the Island Camp.
Who was involved?
Designed by architecture and design firm Hart Howerton in collaboration with Alameda-based MBH Architects, Island Camp will serve as an activity hub for the waterfront community, which is located on a private, swimmable lagoon off the canals of the California Delta.
Why is it important?
A hub for residents to congregate for a variety of activities and occasions—from large parties to daily workouts—Island Camp is the ultimate community club, serving as the epicenter that epitomizes the Delta Coves' laid-back California lifestyle.
What are the key aspects?
Spread across 15,700-square-feet, Island Camp features a grand suite of amenities, including a 2,600-square-foot club room with scenic views of the lagoon; a pool complex inclusive of the main pool, children's wading pool, and hot tub, surrounded by a paved deck with cabanas for lounging; an open pavilion outfitted with a commercial event kitchen, gas BBQs, ceiling fans and outdoor heaters, offering year-round comfort; a state-of-the-art fitness center and movement studio; and 'The Duffy Boat Bar,' created from a refurbished Duffy Boat, positioned on a sandy corner with swing seating that overlooks the water.
Photography Courtesy of Delta Coves
Developed by Davidson Communities in partnership with Blue Mountain Communities, Delta Coves' 494 waterfront residences offer a contemporary California Delta-style design, with the Island Camp following the same suit. The design team incorporated materials and finishes appropriate for the high-traffic indoor-outdoor center—stained horizontal and vertical wood siding, exposed heavy-timber columns, beams, and trusses that complement the exposed natural wood roof sheathing throughout, as well as standing seam metal roofing. For the flooring and wall finishes, Island Camp is outfitted with natural concrete exterior paving, as well as wood-inspired vinyl plank flooring. Within the Movement Studio, the team incorporated cushioned wood flooring, while the Fitness Center uses heavy-duty rubber sports flooring. LED lighting has been installed throughout the activity hub, including indirect, recessed, wall-mounted, and hanging fixtures. Within the multi-purpose room, decorative double-tier circular chandeliers overhang the space.
Additional Information:
The Club Room: The 2,600-square-foot enclosed multi-purpose room offers various areas and zones for diverse community-centric activities. Within the space, residents have access to multiple televisions, games, and space to read, relax, and enjoy the picturesque views of the lagoon and Mount Diablo in the distance. Large operable, folding doors, located on each side of the room open onto the 12-foot deep verandas and large lawn area.
Photography Courtesy of Delta Coves
The Swim Complex: The Island Camp pool complex includes a 35 by the 75-foot main pool, a children's wading pool with a walk or roll-in entrance, as well as a separate spa. Surrounded by paved decking, the complex offers an ideal space for those looking to lounge and enjoy their local surroundings. Changing rooms, showers, and lockers are available for user convenience.
Photography Courtesy of Delta Coves
The Game and Picnic Pavilion & Event Lawn: Offering families the ultimate entertainment zone, the Island Camp open Game Pavilion and Event Lawn is inclusive of a commercial-grade event kitchen, gas BBQ's available for parties and community festivities, as well as a wide variety of games such as ping-pong, bag toss, and table games. The space is available for year-round use—ceiling fans and gas heaters are free for residents.
Photography Courtesy of Delta Coves
The Duffy Boat Bar: Crafted by refurbishing a retired Duffy Boat, the Duffy Boat Bar is an open and partially covered nook located on a sandy corner of the Island Camp adjacent to the water. Further keeping the 'island theme,' the design team opted to incorporate swings for seating rather than traditional bar stools. 
Photography Courtesy of Delta Coves
The Fitness Center: The Island Camp is also inclusive of a state-of-the-art enclosed fitness center, offering an air-conditioned environment equipped with the latest and greatest cardio and free-weight equipment.
Photography Courtesy of Delta Coves
The Movement Studio: Residents are encouraged to 'get moving' at a detached studio, offering a serene and quiet environment, known as the Movement Studio. With views that span across the lagoon to Mt. Diablo, and with direct access to the open lawn, this area is the perfect place to practice yoga, pilates, or other quiet movement exercises.
Photography Courtesy of Delta Coves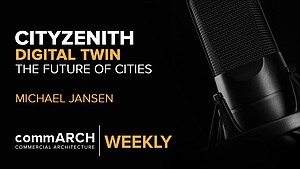 CityZenith's Michael Jansen on Digital Twin & the Future of the Urban Environment | commARCH Weekly 07/2020
In this episode, commARCH has a dialogue with Michael Jansen, Founder and CEO of CityZenith, to discuss the burgeoning landscape ...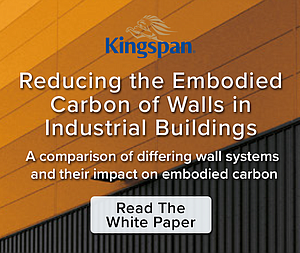 Reducing the Embodied Carbon of Walls in Industrial Buildings
Kingspan partnered with Kieran Timberlake to quantify how Kingspan can reduce embodied carbon in industrial buildings.