June 07, 2021 - by commARCH
Send this article to a friend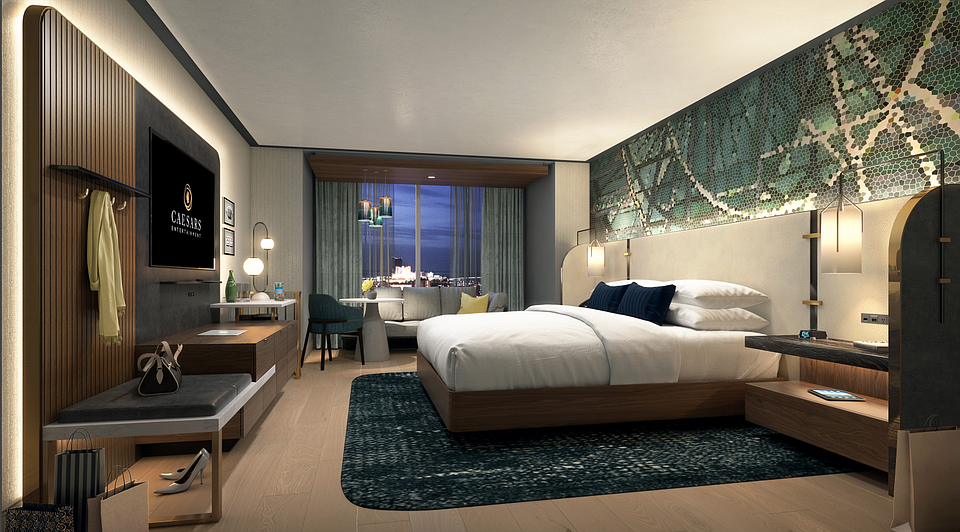 Interior Image Group has recently been lauded as winners in a competition organized by Caesars Entertainment. As winners, Interior Image Group will design the new guest rooms in two Atlantic City Resorts - Harrah's Resort - Atlantic City, and Caesars - Atlantic City.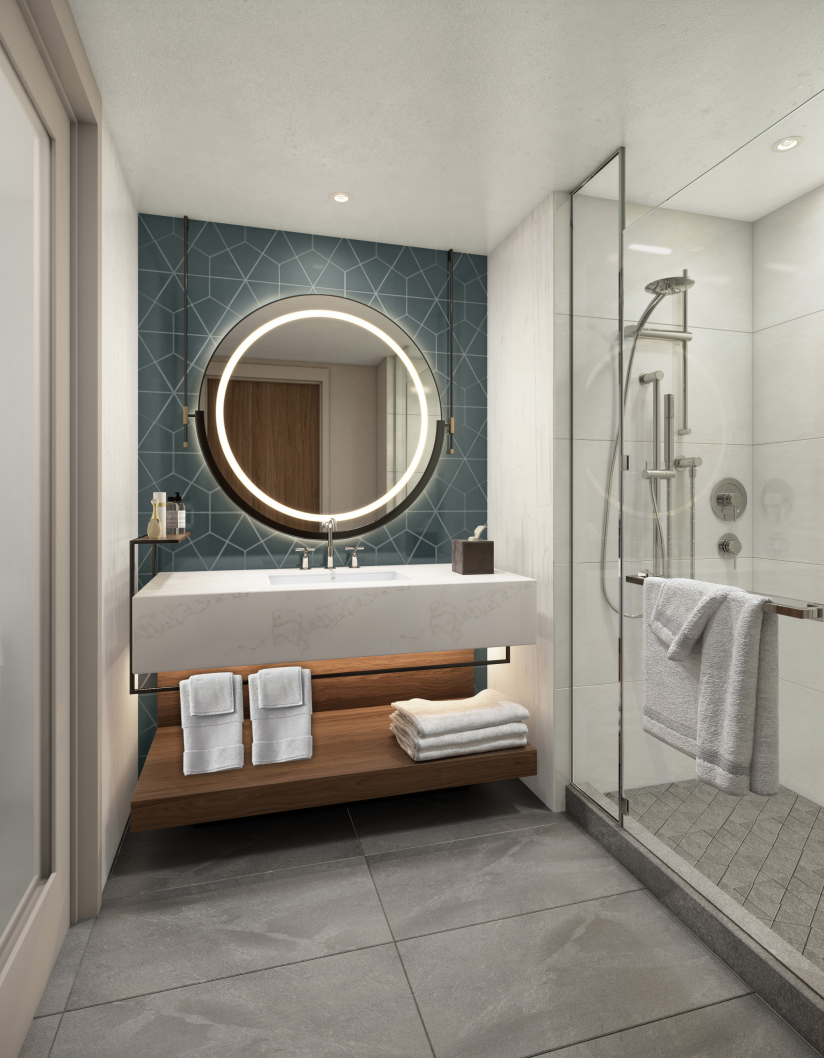 Image Credits: Interior Image Group
What is the scope of the project?

Caesars Entertainment recently announced its $400-million master plan and investment in Atlantic City, where it owns and operates three of the region's preeminent casino destinations. The first phase of the project, a $170-million renovation of approximately 600 guest rooms and suites in Caesars' Centurion and Ocean Towers as well as Harrah's Atrium Tower, will debut in summer 2021. The towers will offer accommodations with spectacular views and modern design elements in rooms ranging in size from 450 to 700 square feet. These developments will bolster the city's position as a Las Vegas-style destination market with a focus on revitalizing the world-famous Atlantic City Boardwalk, just steps from Caesars Atlantic City.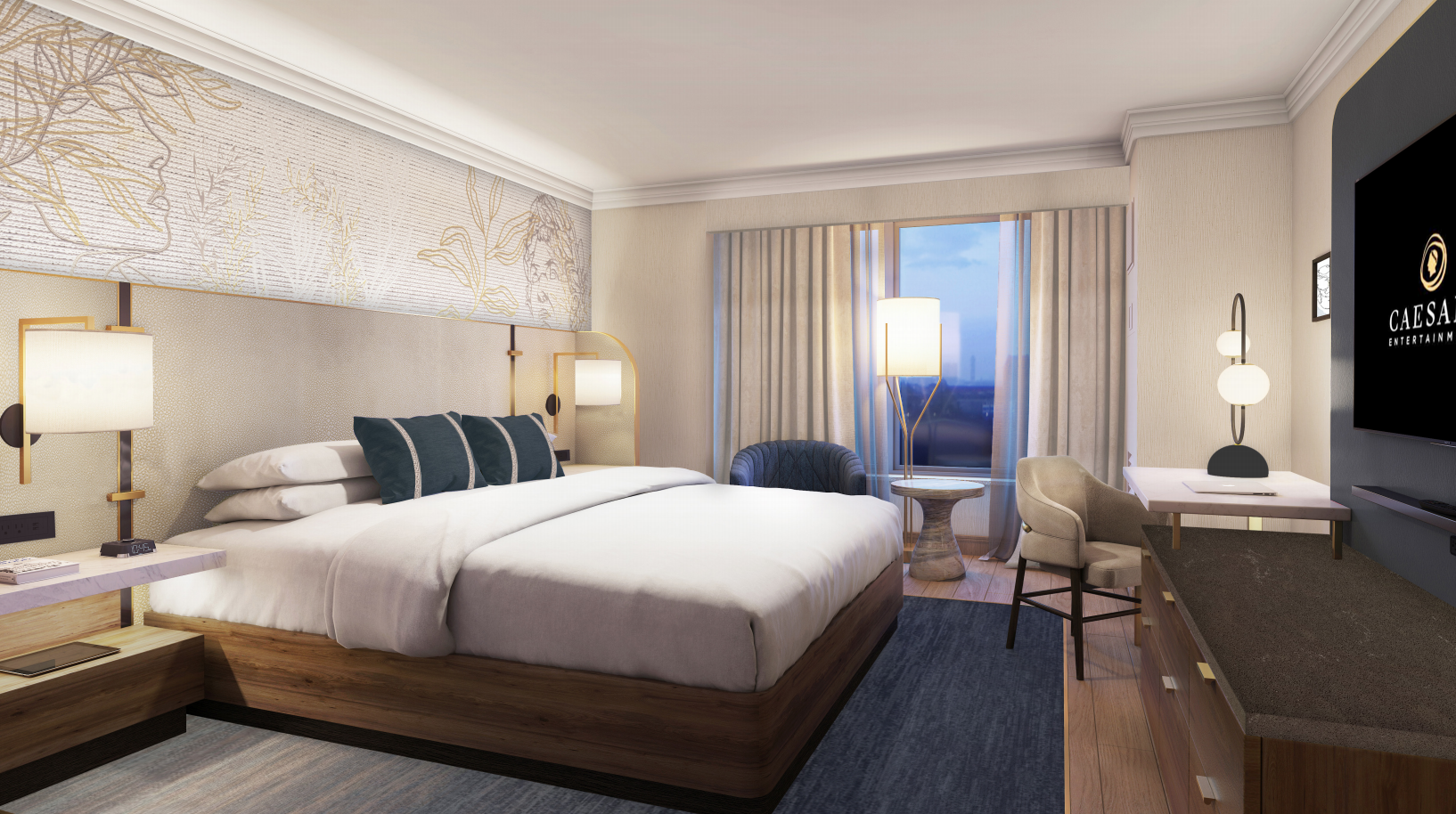 Image Credits: Interior Image Group
What is significant about Interior Image Group's design?

For Interior Image Group's winning guest room prototypes, the Crown Point, Indiana-based firm showed its expertise in storytelling, illustrating their extensive hotel and gaming experience and approach to contemporary and timeless design in the hospitality industry. The concepts are mindful of various architectural conditions, function, cost, and durability with nods to regional influences implemented to inspire a local personality for each property. IIG's submission serves as a design guide for the guest rooms to seamlessly translate and scale between brands to provide a unique aesthetic for the different properties.
The room designs for Harrah's Resort Atlantic City and Caesars Atlantic City will showcase a modern design aesthetic drawing inspiration from visual storytelling elements. At Caesars Atlantic City, guest rooms will feature a modern Roman aesthetic that adheres to Caesars brand-driven guidelines, while the fresh and airy color palette draws inspiration from the scenic beaches of Atlantic City. The guest rooms and suites will highlight a palette of rich hues like blue and cream used as accents and contrasting white and gray complemented by contemporary furniture and modern bathrooms with oversized showers, mirrors, and signature amenities. At nearby Harrah's Resort Atlantic City, the Interior Image Group design team took cues from the casino's upscale, yet accessible hospitality brand for the winning concept. The guest rooms showcase fun, lively, and vibrant design elements playing off the resort's sophisticated location in the Marina District and historic landmarks from the nearby boardwalk.
Image Credits: Interior Image Group
Why is this win important for Interior Image Group?

"We were honored to compete with several talented firms to develop the new guest room concept that is thoughtful in execution, tailored in style, regionally-inspired, and forward-thinking," said Patti Tritschler, President and CEO of IIG. "We place storytelling at the heart of every project to create memorable environments; our partnership with Caesars also marks a significant milestone in our own story. Winning this competition has allowed IIG to hire an additional 12 team members, which means everything to us during this unprecedented time in the hospitality industry."
About Interior Image Group

Interior Image Group (IIG) is a leading interior design, branding, and procurement firm, which specializes in brand, boutique, and mixed-use hospitality projects of various scales. Founded in 2004 by Patti Tritschler, the firm's President and Chief Executive Officer, IIG places storytelling at the heart of every project to create memorable environments that one can experience using all of their senses as they unlayer the numerous elements that await them. The firm's aesthetic is sophisticated and approachable—two qualities shown in every project's thoughtfully crafted design narrative. Whether it be a customized feature in a lobby or a unique and creative concept that aligns with brand standards, IIG tailors the design to that specific property, giving each its own identity and personality. IIG is well versed in the hospitality industry, having worked on select-service and full-service markets projects. With offices in Indiana and Florida, IIG continuously expands its domestic and international portfolio in partnership with noteworthy clientele such as Concord Hospitality, First Hospitality Group, Auro Hotels, Cornerstone Hospitality, and Caesars Entertainment. IIG is also Brand Preferred for many hotel brands, including Hilton Hotels & Resorts, Marriott International, and IHG Hotels & Resorts. For more information on the firm's most recent projects and happenings, please visit
https://www.iigdesign.com/
.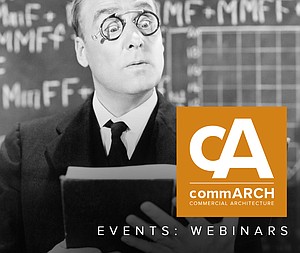 Acoustic and Sound Control Design Solutions
FREE Live Interactive Webcast - Acoustic and Sound Control Design Solutions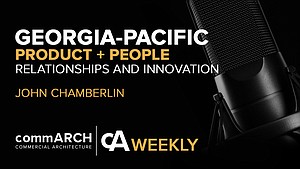 Answering Modern Building Envelope Challenges with Georgia-Pacific's John Chamberlin | cA Weekly Podcast Series
In an ever-evolving market, fresh and innovative solutions are ever-more-needed to meet the needs of building projects. From architects to ...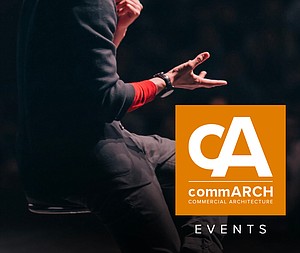 Acoustic and Sound Control Design Solutions
FREE Live Interactive Webcast - Acoustic and Sound Control Design Solutions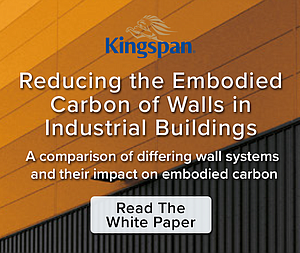 Reducing the Embodied Carbon of Walls in Industrial Buildings
Kingspan partnered with Kieran Timberlake to quantify how Kingspan can reduce embodied carbon in industrial buildings.