June 28, 2021 - by commARCH
Send this article to a friend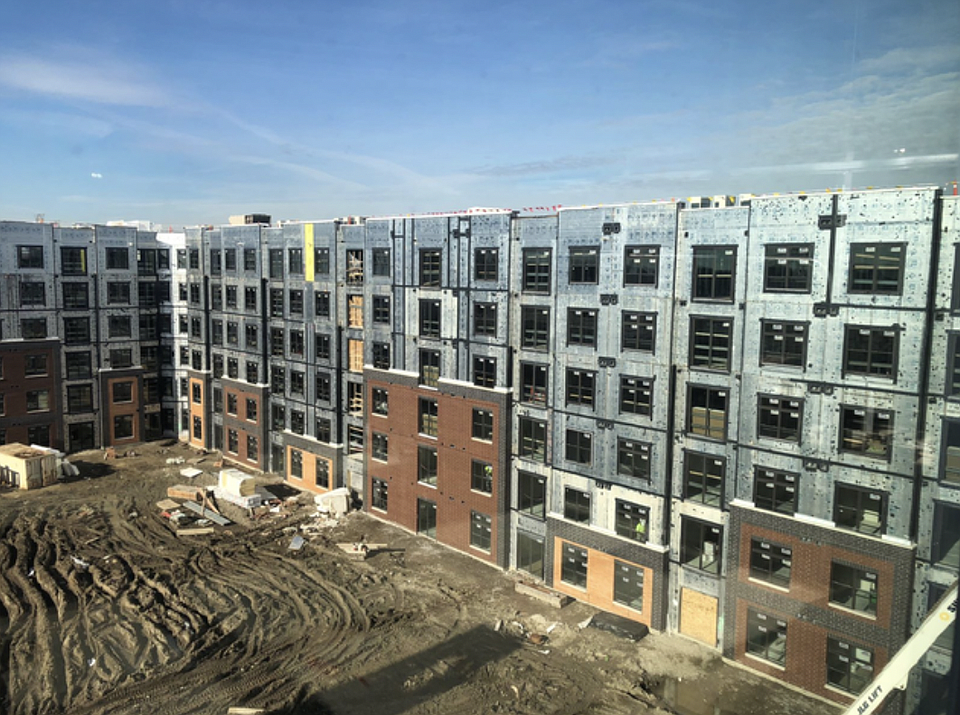 National manufacturer Crystal Window & Door Systems recently supplied nearly 1,300 energy efficient vinyl windows and sliding patio doors for a major new mixed-use development just outside Chicago in Wheeling, IL.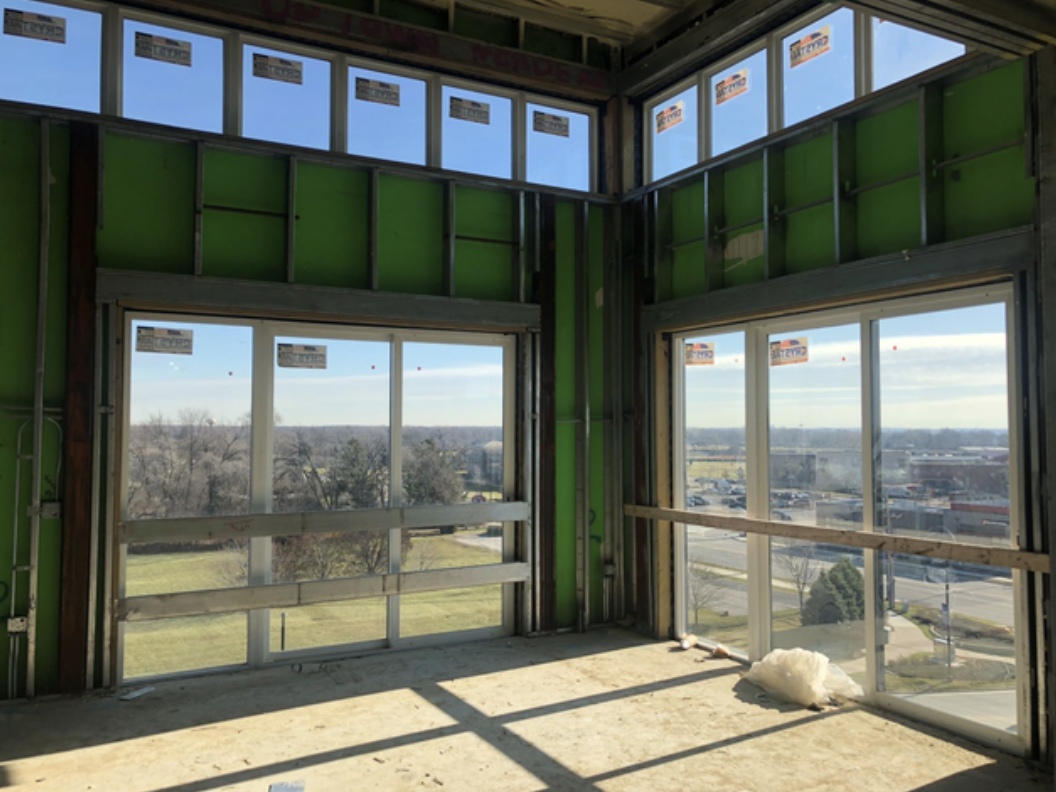 Where did it happen? 
Wheeling, Illinois.
Who was involved? 
Architecture:
BSB Designs
General Contractor:
John James Construction
Building Envelope Specialist/ Window Installer:
Denk & Roche Builders
What was the challenge?

The project needed windows that would not only meet energy and performance specifications for the region, but also achieve certain aesthetics for the building.
What was the solution?

Once the approvals for Uptown 500 were in and construction underway, the Project General Contractor John James Construction of Chicago brought in Regional Building Envelope Specialist Denk & Roche Builders of Bensenville, IL to install the windows and doors. Crystal sales representatives met with the installation teams on site to guide and expedite proper installation of the Crystal products. The Uptown 500 project utilized Crystal Vinyl Series 300 single-hung and fixed picture windows as well as Crystal Vinyl Series 1500 sliding patio doors. The Crystal Vinyl Series 300 windows were both factory- and field-mulled in large configurations, with some openings as large as 72" w x 84" tall, bringing nearly floor to ceiling daylight for the apartments. In some cases, Series 300 fixed picture windows were mulled in ribbon configurations up high on the walls to provide a clerestory window effect. Crystal supplied 2-lite Vinyl Series 1500 sliding patio doors for access to balconies or ground floor patios, and for select apartments, sliding doors were factory-mulled with side lights and/or transoms.
To enhance the modern exterior architectural design while still providing the clean and bright interior white window look, all the Crystal windows and doors for the project were ordered with a two-tone finish. The window and door exteriors were finished in a dark brown color and the interiors were kept white.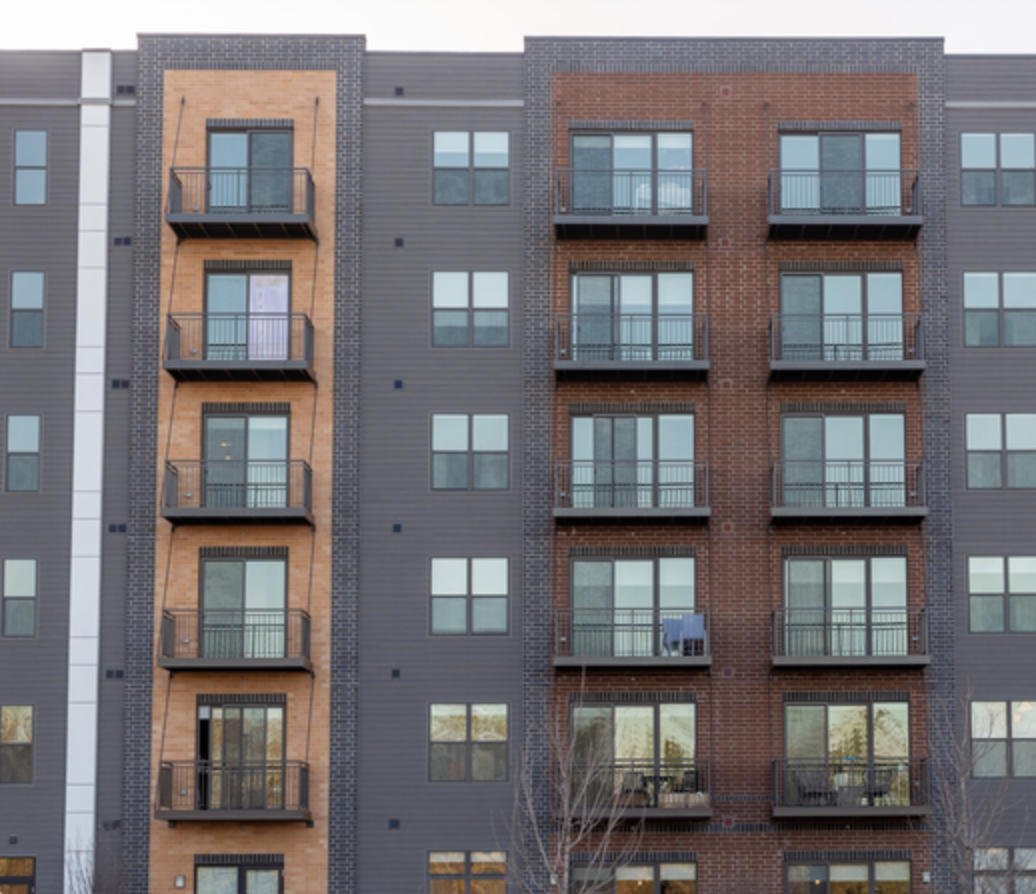 What were the results?

The windows installed were ideal for the winter and summer seasons in Illinois. The team was also able to achieve the interior and exterior aesthetic requirements with the two-tone finish.
What products were involved?

Crystal Vinyl Series 300 single-hung and fixed picture windows
Crystal Vinyl Series 1500 sliding patio doors
About Crystal Window

Crystal Window & Door Systems is one of the top 30 manufacturers in North America of replacement and new construction vinyl and aluminum window and door products and high-end fenestration systems. Crystal offers a full product line, rapid order-to-delivery times, quality workmanship, innovative product features, outstanding value, and an experienced and knowledgeable staff. Headquartered in New York, the company operates a national network of factories, branches, subsidiaries and affiliates in California, Illinois, Missouri, Ohio, and Pennsylvania. For further information about Crystal and its products, call 718-961-7300, or visit the website at
www.crystalwindows.com
.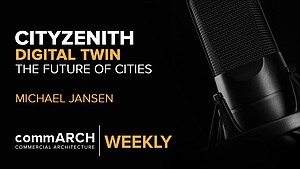 CityZenith's Michael Jansen on Digital Twin & the Future of the Urban Environment | commARCH Weekly 07/2020
In this episode, commARCH has a dialogue with Michael Jansen, Founder and CEO of CityZenith, to discuss the burgeoning landscape ...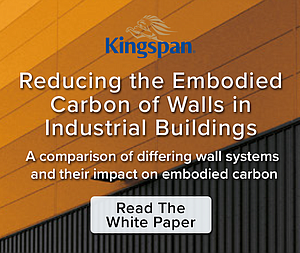 Reducing the Embodied Carbon of Walls in Industrial Buildings
Kingspan partnered with Kieran Timberlake to quantify how Kingspan can reduce embodied carbon in industrial buildings.