March 04, 2021 - by Cheryl Durst
Send this article to a friend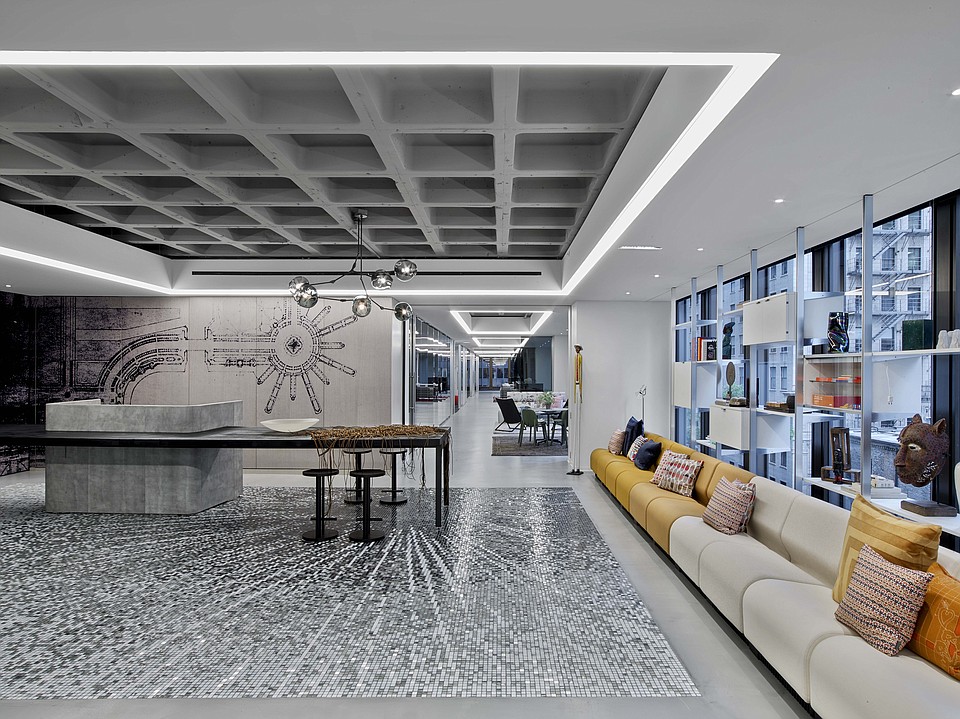 From nearly the first moment that we all started working from home, we've been focused on a return to the workplace. What will it look like? Who will be there? How will people and companies want things to change in a post-pandemic work environment? 
Much of the conversation — certainly the part that engages most of our brains at IIDA — centers around workplace design. Those discussions began from the standpoint of reaction: stop-gap design measures, from signage on the floor to acrylic screens around desks, took center stage.  
But at IIDA, with a global membership and access to some of the best minds in design to inform our thinking, we quickly realized that the moment demands more of us. Not only responsive design, but design thinking that fosters resilience and endurance. How can workplace design position us all to succeed beyond this interim period? 
As part of these discussions, we reached out to talented, forward-thinking IIDA designers around the U.S., tapping into their visions for the future of workplace in varied regions and geographic locations. Within their responses, we identified four themes that apply across varied markets and offer a glimpse into where our workplaces are headed.   
The remote working evolution is pushing aside old notions of the flexible workplace. 
"This pandemic has forced all organizations to consider what 'flexibility' really means and how employees can and should be trusted to work remotely," says Ronnie Belizaire, who acts as corporate real estate manager for Daimler in Atlanta. Some businesses and regional work cultures were more ready to accept that wisdom than others. In Silicon Valley, says Amy Storek, who leads all revenue-related functions at Pivot Interiors across California, "many of our clients already had remote work programs in place and the transition to working from home during the pandemic was relatively smooth."  
Though smaller population centers were in some cases slower to implement pandemic restrictions and allowed for return to physical workplaces more quickly, the remote work lesson took hold. "Organizations all over this country and around the globe are now forced to give employees more choice in their physical workplace," says Belizaire.  
But how will remote working evolve and translate into post-pandemic workplace design? In the tech-heavy West Coast, remote work options were established pre-pandemic, but "many of these companies have large centralized campuses, with a full range of amenities and dedicated work-points for their employees," says Storek. "Given that they have been able to work remotely with minimal disruption, these companies are taking the opportunity to reevaluate the workplace and reprioritize what it offers."  
Initially, that may mean a shift in the definition of workplace amenities. "Amenities and social interaction spaces will likely take a back seat or be off limits until health and safety can be all but guaranteed," says Gabrielle Bullock, who oversees Perkins+Will's Diversity, Inclusion, and Engagement program in Los Angeles. Instead of a wide-open office with a cool communal kitchen, designers may be tasked with providing more individual control over spaces which can be reconfigured from moment to moment. Allowing employees to adjust their own lighting, distancing and noise level or providing an inviting, easy-clean solution for desk-side lunches may become the new workplace luxury. 
"As designers, we have to think about how the individual workspaces change to allow for physical distancing and accommodate all those who want to com
e back to the office environment," says Bullock. "Real estate is a key element." In markets with lower cost per square foot, companies may choose to increase or maintain their footprint in order to allow for more distanced spaces; while in higher-cost popu
lation centers, greater reliance on remote working scenarios will allow decreased footprints and fewer employees in a workplace at one time. 
Connecting the culture via a common design language is more important than ever before. 
The widespread reconsideration of workspace points to a key shift in how we think about workplace purpose. "We're reconsidering why people need to come together," says Storek. "My observation has been that for certain objectives — reinforcing company culture, strategic planning, creating new teams, onboarding new employees, meeting with and acquiring new customers — location and face to face interaction are critical."  
Thus, designers will be tasked with creating offices that function as culture connectors, establishing both internal and external brand identities that can make a lasting impression on employees who may only spend a few days per week in the office. "The common denominator here," says Storek, "is how individuals establish and foster trust and inclusion."  
One thing that is likely to retain importance is regional design preferences. "Regions will continue to warrant unique design preferences that speak to their local identity, along with regionally available resources," says Belizaire. "Post-pandemic, it will be even more important for designers to listen to their clients and develop solutions which are not generic but rather respond to the unique challenges presented." Yet designing for unique locations and preferences will also require balancing the new focus on corporate identity, a driver that is almost certain to influence design as companies work to recapture workplace culture. 
Initial safety concerns are giving way to an increased focus on workplace wellness. 
In the post-pandemic world, wellness and health will continue to be areas of universal concern — a concern that certainly includes the workplace. Designers, who are naturally focused on human interaction with environments, see those concerns extending not only to aggressive cleaning measures and distancing, but human comfort and emotional health. "I believe that great attention needs to be placed on employee mental health as organizations map out their return to workplace strategies," says Belizaire. "This pandemic has been traumatic for all in very different ways and employees experience trauma in unique ways, so organizations need to be sensitive to that and be ready to offer and/or enhance their mental wellbeing resources for all employees." 
Designers must use "strategic empathy," says Jon Otis, founder and principal of Object Agency in New York, "tapping into our collective struggles — children and education, impacted incomes, home office and space issues — to inform design and to create a positive, inclusive, productive environment." That design empathy can be used to create human-centric workplaces that foster safety, both physical and psychological, while they support and stimulate creativity and collaboration. 
Decentralization is offering possibilities for greater inclusion — and a new model for branded workplace design.  
The work-from-home culture necessitated by the pandemic may suggest other kinds of decentralized work environments in the future. Smaller regional offices might allow for a workplace solution that intermediates between remote work and corporate workplace; and offering jobs in a wider variety of locations also has the potential to open a door to opportunity for diversity.  
Outside of major population centers, affordable housing is easier to find and transportation, a major consideration when seeking to attract a more diverse workforce, can be less of a barrier for people who are able to live near a workplace. "If large companies take a decentralized approach to how they build their offices," says Storek, "there is an opportunity to access diverse talent in other parts of the country and across the globe. There will be an opportunity to offer employees more balance and a better quality of life."  
The idea of a network of regional offices offers an interesting design challenge, including the opportunity to draw a stronger connection between regional and local communities and the workplace. Corporations, however, may see a need to balance local ties with a strong corporate design identity that can translate across multiple locations and help unify a physically distant workforce. "In a more dispersed matrix of smaller offices," says Storek, "companies may feel the need to reinforce their brand identity with a more uniform approach to design, establishing tenets and design guidelines that are consistent from location to location." For a real-world model, think retail, where online visual identity and design have strong parallels in physical stores, creating a strong, branded presence for consumers in multiple markets. 
Whether in major metropolitan centers, or dispersed across a global landscape, these insights offer a vision of what the near future workplace might look like — and overarching wisdom for designers and the companies they work with. We must do more than ever before to focus on and create investment in the human occupants of our spaces. The power of place will continue to be strong and necessary, acting as a conduit for culture, health and emotional wellbeing, and greater inclusion of a full spectrum of humanity — and design is the vehicle through which we harness that power to create what's next.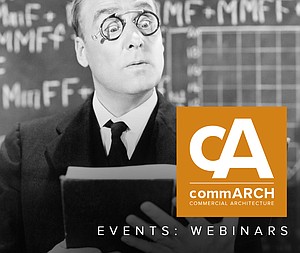 ENR Top Young Professionals Conference
BUILDING STRONG FOUNDATIONS FOR SUCCESSFUL CAREERS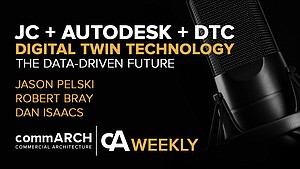 Digital Twin Technologies & the Future of the Built Environment | commARCH Weekly
In this episode, commARCH has a dialogue with Jason Pelski, of Johnson Controls, Robert Bray, of Autodesk, and Dan Isaacs, ...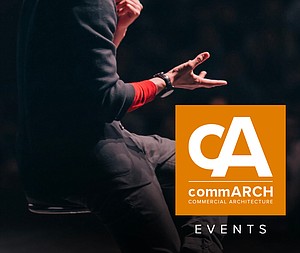 ENR Top Young Professionals Conference
BUILDING STRONG FOUNDATIONS FOR SUCCESSFUL CAREERS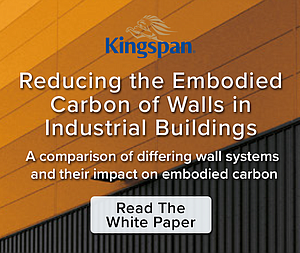 Reducing the Embodied Carbon of Walls in Industrial Buildings
Kingspan partnered with Kieran Timberlake to quantify how Kingspan can reduce embodied carbon in industrial buildings.