March 19, 2021 - by commARCH
Send this article to a friend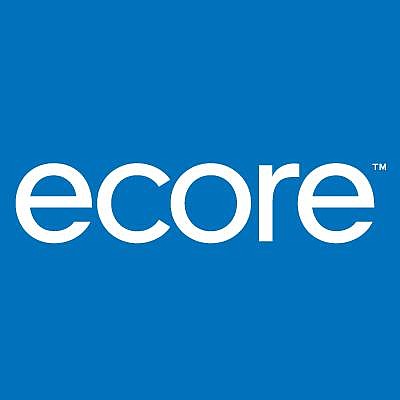 Ecore
recently announced a new continuing education unit focused on the changing demands of the healthcare environment due to the COVID-19 pandemic. 
What? 
Healthcare Flooring for the New Normal
- a new CEU program designed to increase awareness and understanding of how flooring can help solve problems related to noise, staff fatigue, falls and more.It also sheds light on how the right flooring can impact health and wellness in these ever-evolving settings.  
Who will benefit from this CEU? 
This new CEU will greatly benefit architects, designers and healthcare facility owners.
Why is this important?

The course dives into the state of wellness and illness in the U.S., including the impact of COVID-19 on our healthcare system, possible outcomes and impacts to health moving forward, and how savvy flooring specifications can help to solve a range of problems faced by patients and healthcare providers.
"There are many challenges in today's healthcare settings, and the COVID-19 pandemic has only further intensified these issues over the past year," said Bo Barber, executive vice president of sales and marketing for Ecore. "This educational unit is designed to highlight the demands being faced by our healthcare system and how new technologies in flooring can positively contribute to the overall comfort, safety and well-being of those working and receiving care in these environments."
How will this benefit the industry?

Upon completing this CEU, attendees will be able to identify the new and lingering challenges that exist within our healthcare settings and effectively explain the role flooring can play in noise abatement, fall prevention, cleanliness, and fatigue reduction. Through a series of practical case studies, participants will be equipped with examples of how savvy flooring specification can help to address these challenges, as well as expert guidelines for specifying the right products for specific healthcare applications.
This CEU is registered with The American Institute of Architects (AIA) Continuing Education Systems and the Interior Design Continuing Education Council (IDCEC). Upon completion of this program, all participants will have their credits reported to AIA & IDCEC.
To learn more about Ecore's Continuing Education Units, visit
www.ecorecommercial.com/Resources/Continuing-Education
..
About Ecore

Since 1871,
Ecore
has been transforming reclaimed materials into performance surfaces that make people's lives better. What started with simple cork closures has evolved into a diverse portfolio of products solving complex problems in applications ranging from playgrounds, weight rooms and turf fields to hospitals, hotels and retail environments. Ecore is driven every day by a simple question, "Can a floor do more?" YES. At Ecore, we create products based on the simple notion that floors should elevate beyond current expectations. Ecore's energy is focused on the interaction between people and the surface. As a result, we engineer performance well beyond industry standards related to acoustics, ergonomics and safety. Harvesting the unique power from a myriad of waste streams, Ecore creates products that align substantial force reduction with a balanced amount of energy return to create dynamic surfaces that are catered to the individual and the application. Ecore serves the athletic, fitness, healthcare, hospitality, corporate, multi-family, education and public space markets. To learn more, visit www.ecoreintl.com.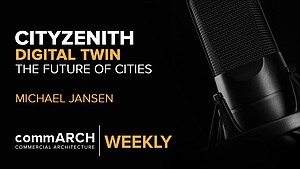 CityZenith's Michael Jansen on Digital Twin & the Future of the Urban Environment | commARCH Weekly 07/2020
In this episode, commARCH has a dialogue with Michael Jansen, Founder and CEO of CityZenith, to discuss the burgeoning landscape ...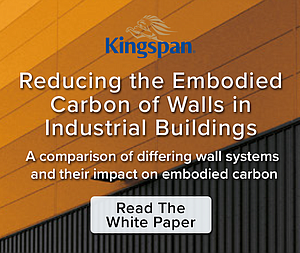 Reducing the Embodied Carbon of Walls in Industrial Buildings
Kingspan partnered with Kieran Timberlake to quantify how Kingspan can reduce embodied carbon in industrial buildings.