March 30, 2021 - by commARCH
Send this article to a friend
In the spring of 2021, Louis Poulsen will introduce Flindt Plaza, a new sculptural post top by Christian Flindt. 
What?
The Flindt Plaza is a new addition to the Flindt family, developed by award-winning Danish designer and architect Christian Flindt in collaboration with Louis Poulsen. This latest collection seamlessly merges design flexibility with contemporary aesthetics.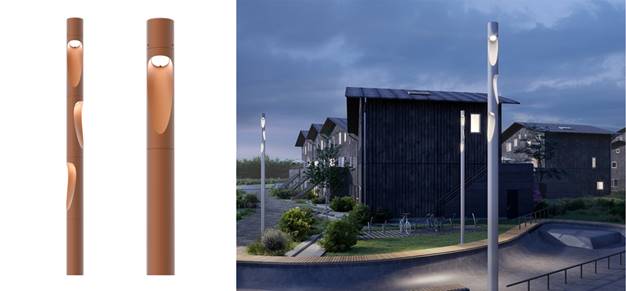 Why is it needed?

The Flindt Plaza meets the need for scenic, flexible, and discreet larger-scale illumination in a range of applications, including public parks, urban squares, city centers, and oceanfronts. Its aesthetic design has the same subtle sculptural appearance as the rest of the Flindt family, complementing both modern and classic urban spaces.
"The Flindt Plaza is all about creating inclusive and scenic lighting in an environment, not just for safety or having enough lighting to be able to walk around and see objects, but for creating a scene that's attractive and inviting for people to play and be social outdoors. This is more important than ever for urban spaces and urban planning," says Kasper Hammer, Director, Product & Design – Architectural & Outdoor at Louis Poulsen.
Based on the same design language and basic idea of the Flindt family, a single asymmetrical carving opens up the light. This distinctive carving adds character to the luminaire and serves as a dimming reflector, softening the light and making it more pleasant in the dark while directing it precisely where it is needed.
Building on the success of Flindt Bollard, the Flindt Plaza is a further step in bringing the Flindt family into spaces where greater height, scale, and aesthetic illumination are required. To enhance the flexibility in lighting design, the light units are adjustable by plus/minus 5° vertically and 360° horizontally on-site, allowing for more varied light distribution.
Why is it important?

"With the Flindt Plaza, we construct units and direct the light to create scenic lighting. When the day of final commission comes, the modules can still be adjusted, and the angle of the light beam changed," says Hammer.
The Flindt Plaza is based on a modular principle. In some configurations, it can be designed to include four highly flexible light heads on one pole.
"Creating scenic lighting in an environment is also about ensuring flexibility. Creating a modular system that could be used in the design process with lighting designers, specifiers, architects, and planners was important in order to ensure that these environments are attractive for human beings," says Hammer.
The fixture emits a downward directed light. The light source is hidden at the top, inside the asymmetrical carving on the side of the post top, where the gradient serves as a reflector that softens the light and forms an attractive organic shape.
About Christian Flindt

Copenhagen-based lighting, furniture, and industrial designer Christian Flindt (born 1972) has established an international reputation with his fresh, daring designs and an experimental approach geared toward inspiring new connections between people. Flindt graduated with an MAA and MDD from the Aarhus School of Architecture in 2002 and opened his own design studio in 2003. He began working with Louis Poulsen in 2006, developing the Flindt 220 floor lamp, the Flindt 220 pendant, the Flindt 475 pendant, the Flindt Bollard, the LP Grand pendant, and the Flindt Wall.
His work with LED design has repeatedly highlighted his ability to connect disparate fields such as lighting and furniture design. Flindt has won numerous awards for his designs, including the Bolig Magasinet Design Award for his Flindt range for Louis Poulsen and the 2014 ELFORSK Prize from Danish Energy for the Flindt Bollard.
About Louis Poulsen

Founded in 1874, the Danish lighting manufacturer Louis Poulsen creates products that encompass the duality of design and light. Every detail in the design has a purpose. Every design starts and ends with light. Louis Poulsen offers a range of lighting aimed at the commercial and domestic lighting markets, with lighting fixtures and solutions for both indoor and outdoor applications. In close partnership with designers and architects like Poul Henningsen, Arne Jacobsen, Verner Panton, Øivind Slaatto, Alfred Homann, Oki Sato, and GamFratesi, Louis Poulsen has established itself as one of the world's key suppliers of architectural and decorative lighting. Louis Poulsen has a global presence with dedicated showrooms in Copenhagen, Miami, Oslo, Los Angeles, Tokyo, and Dusseldorf.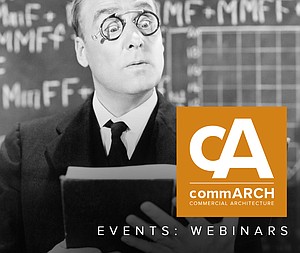 Webinar: Why don't construction workers wear safer helmets?
Join Mips (Multi-directional Impact Protection System) for a virtual 1-hour, on-the-record discussion on Tuesday, April 20 at 10 a.m. EST to discuss their unique helmet insert technology.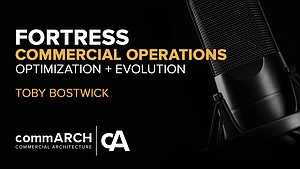 Evolving Operational Structure with Fortress Building Products' Toby Bostwick
As building product manufacturers have evolved so must their organizational structures. Fortress went from five separate business units that operated ...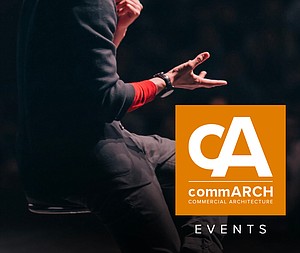 Webinar: Why don't construction workers wear safer helmets?
Join Mips (Multi-directional Impact Protection System) for a virtual 1-hour, on-the-record discussion on Tuesday, April 20 at 10 a.m. EST to discuss their unique helmet insert technology.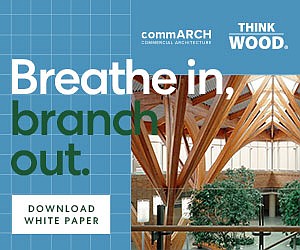 WHY DO WE FEEL BETTER WITH WOOD?
This commARCH White Paper focuses on how Wood shows psychological and physiological benefits, according to research.