May 03, 2021 - by commARCH
Send this article to a friend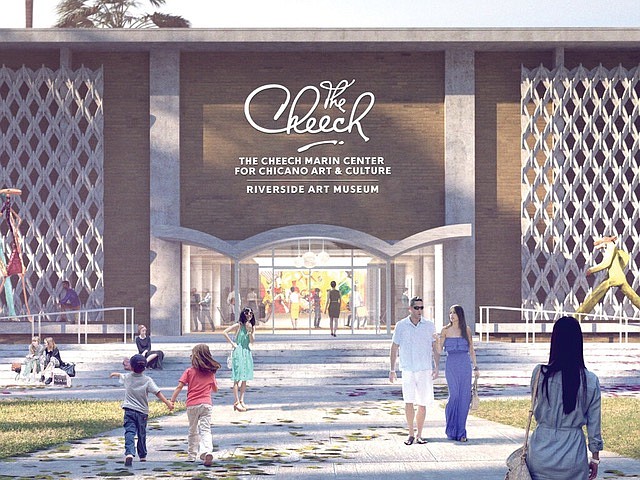 The Cheech Marin Center for Chicano Art & Culture of the Riverside Art Museum will open in Spring 2022.
Due to Covid-19 restrictions, a small and nontraditional "groundbreaking" was filmed at the 61,420-square-foot facility, which was originally opened to the public as the Riverside Public Library in 1964, to officially commemorate the beginning of construction by Hamel Contracting Inc.
 What is the project about?

A public-private partnership between the Riverside Art Museum, the City of Riverside, and comedian Cheech Marin—one of the world's foremost collectors of Chicano art—the center will be, as Cheech says, the "center of Chicano art, not only painting, but sculpture, photography, and video arts." The Cheech (
www.TheCheechCenter.org
) will house hundreds of paintings, drawings, photographs, and sculptures by artists including Patssi Valdez, Sandy Rodriguez, Carlos Almaraz, Frank Romero, and Gilbert "Magú" Luján.
The center, nicknamed "The Cheech," is a perfect adaptive reuse of this mid-century building and the historic and vintage aspects will be preserved in its transformation from a library to a museum and cultural center.
Who?

Architect:
Page and Turnbull
Designer:
WHY

What inspired the design?

The guiding principles of the design were developed through a series of community outreach workshops, which engaged a diverse cross-section of stakeholders from the city, including artists, educators, activists, business owners, and local residents. Additional programming featured a pop-up presentation as part of the Riverside Artswalk back in February 2018, which invited passersby to comment on the project and learn about its prospective impact on the city.
The sessions were a chance for stakeholders to articulate their hopes about what The Cheech could be, as well as discuss key concerns and ensure that the design allowed for uninhibited expression of Chicano culture. It was clear that community members did not want another art world "white box"—instead, the site will create an environment infused with sabor, or flavor, and present a space of radical hospitality, color, and vitality.
What are the highlights of the new center?

The site in its entirety will convey the spirit of The Cheech, with outdoor spaces encouraging art programming, impromptu performances, and experiences of all types—from lowriders, to quinceañeras, to outdoor sculpture. The semi-circular entry steps draw the visitor towards the building, and the open "front porch" podium will feature large-scale sculptures to be rotated according to new programming and exhibitions. The building's entry lobby is envisaged as a zócalo or open town square, a central gathering space that will connect the four main galleries and offer amenities such as a gift shop and, eventually, a cafe.
One of the most striking features of the space will be the visual connection to the upper galleries, highlighted by the installation of a newly commissioned work of lenticular art by brothers Einar and Jamex De La Torre. The monumentality and dynamism of the installation will generate a central source of energy for The Cheech, encouraging visitors to explore the different galleries. Accessed by a restored mid-century stairway, the second floor will feature exhibition and community art galleries, a multi-purpose video space, staff offices, and artist-in-residency studios where visitors can witness the next generation of Chicano art as it emerges.
Why is the new center significant?

The aim is to retain the civic history of the former library as a vital space for the community, making space for multiple intersecting cultural narratives. Rather than applying a dramatic, top-down approach to transforming the building, WHY worked closely with Page & Turnbull's historic preservation team to identify a series of carefully localized interventions, addressing each point sequentially to reinvigorate the structure while preserving its historic character. This approach—which WHY terms "acupuncture architecture"—acts to defragment the spaces and improve circulation, bringing a new openness and flow to the spaces.
"My mantra's always been that if you are doing something good, good things will happen to you," said Cheech Marin during the groundbreaking. "As we go along this path, I am fully convinced that this museum and the center for Chicano art and culture was meant to be, and it was meant to be here in Riverside and the Inland Empire. It is beyond my wildest dreams of what we could do with this building. First of all, having the building offered to us is an amazing thing, and we hope we can do it proud to bring honor and glory to a long tradition of historic buildings here in Riverside, California."
While visually striking in its own right, the building will allow the art to take center stage. The Cheech is set to have a catalytic effect on the cultural life of the city, sparking new dialogues and strengthening the appreciation of Chicano culture as a vital part of the national story. In the words of Cheech Marin: "You can't love or hate Chicano art unless you see it."
About the Design Team

Page & Turnbull and WHY have previously collaborated on the renovation and expansion of the Asian Art Museum in San Francisco. In 2018 they were awarded the project to design The Cheech, selected for their combined expertise in progressive design for arts institutions and sensitive adaption of historic structures.
Page & Turnbull

Page & Turnbull
is an architecture and planning firm that transforms the built environment through design, research and technology. Located in San Francisco, Los Angeles and Sacramento, the firm comprises three Studios: Architecture, Cultural Resources Planning & Research, and Preservation Technology. Collectively, Page & Turnbull's staff includes licensed architects, designers, historians, planners and conservators with a mission to balance historic character with adaptive reuse, objective historic evaluation with community involvement, and complex design solutions with technical understanding of historic materials and their conservation.
WHY

Founded in 2004 by Kulapat Yantrasast,
WHY
is a multi-disciplinary design practice dedicated to creating connections between people, culture, and place. The practice is based in Los Angeles and New York City, and is is organized as five interdependent workshops: Buildings, Landscape, Museums, Objects, and Ideas. This unique cross-disciplinary structure enables the team to work across multiple sectors and combine different forms of expertise, generating progressive solutions for projects ranging from museums to mixed-use developments, community arts centers to private residences. In recent years, WHY has gained a reputation as a thought-leader in the fields of cultural and civic architecture, winning global competitions including Rees Ridge Park on the Toronto Waterfront, and taking on major cultural landmark projects such as the Tchaikovsky Academic Opera and Ballet Theater in Perm, Russia.
About the Project Leaders
Riverside Art Museum

The Riverside Art Museum integrates art into the lives of people in a way that engages, inspires, and builds community by providing high quality exhibits and art education programs that instill a lifelong love of the arts. RAM relies on the generosity of members and donors to support its exhibitions, education programs, and special events. A 60-plus-year-old, non-profit cultural arts institution housed in a National Historic 1929 building designed by Hearst Castle and AIA Gold Medal-winning architect Julia Morgan, the museum welcomes over 50,000 visitors a year. For information on hours, exhibits, events, classes, memberships, ways to donate, and more, visit
www.RiversideArtMuseum.org
. For information about the Cheech Marin Center for Chicano Art & Culture of the Riverside Art Museum, visit
thecheechcenter.org
. Find RAM on Facebook (
www.facebook.com/riversideartmuseum
), Twitter (
@RAMRiverside
), and Instagram (
@riversideartmuseum
). Find The Cheech on Facebook (
www.facebook.com/thecheechcente
r), Twitter (
@thecheechcenter
), and Instagram (
@thecheechcenter
).
Cheech Marin

Cheech Marin is recognized today as a preeminent Chicano art advocate. In the mid-1980s, he began developing what is now arguably the finest private collection of Chicano art. In addition to artwork loans to numerous institutions, this notable collection has been featured in over a dozen exhibitions produced and shown at more than 50 museums in the U.S. and Europe, including the Smithsonian, LACMA, and the de Young Museum in San Francisco. Comprised of mostly paintings, followed by drawings, prints, mixed-media artworks, sculptures, and photography, the collection serves as the core of The Cheech Marin Center for Chicano Art & Culture of the Riverside Art Museum. A long-term goal of The Cheech is to supplement and expand the collection with Chicano artists, media, and subject matter not currently included through acquisitions and donations from artists and their estates, art collectors, gallerists and dealers, and institutions.
City of Riverside

As the City of Arts & Innovation, Riverside, California is rich in history and culture, and is setting the pace in innovative practices for government, business, and education. With a population of just over 330,000, Riverside is the largest city in the Inland Southern California region, the 12th largest city in California, and the 6th largest in Southern California. Riverside is home to four internationally recognized universities and colleges that support a growing college student population of nearly 50,000. Businesses and residents in Riverside benefit from city-owned electrical and water systems, high-speed fiber optic telecommunications, an easily accessed freeway system, BNSF and UP rail access, and a large corporate jet and general aviation airport.
With standards of excellence in technology, workforce development, arts, innovation, education, and social capital, the City has been named America's #6 Digital City (Center for Digital Government 2020); #1 City in Government Experience (Center for Digital Government 2019); #8 Metro Area for Retaining College Grads (City Lab 2017), and named in the top 25 suburbs where Millennials are moving (Time 2017).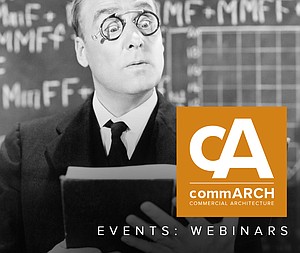 Digital Summit: Chicago Repositioning & Adaptive Reuse
Reviving ROI: Renovation and Repositioning for Maximum Returns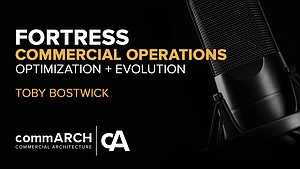 Evolving Operational Structure with Fortress Building Products' Toby Bostwick
As building product manufacturers have evolved so must their organizational structures. Fortress went from five separate business units that operated ...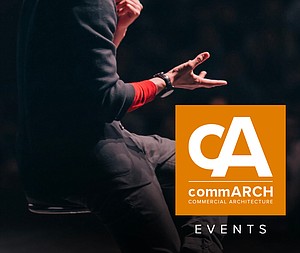 Digital Summit: Chicago Repositioning & Adaptive Reuse
Reviving ROI: Renovation and Repositioning for Maximum Returns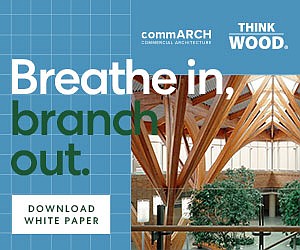 WHY DO WE FEEL BETTER WITH WOOD?
This commARCH White Paper focuses on how Wood shows psychological and physiological benefits, according to research.