Culture
Muralist Johanna Poethig Transforms Oakland's Rainbow Recreation Center
May 13, 2021
Send this article to a friend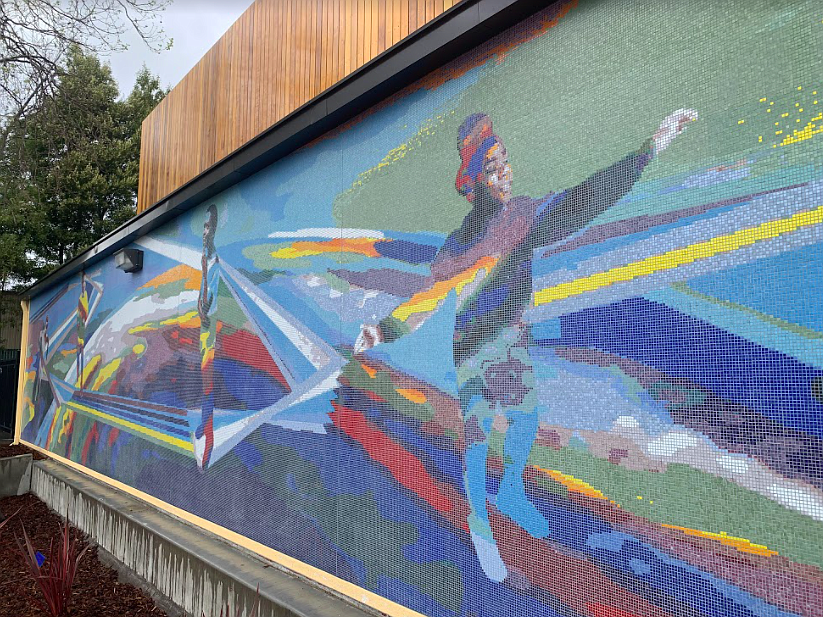 Following a competitive selection process, muralist
Johanna Poethig
was commissioned by the City of Oakland Public Art Program, Cultural Affairs Division, and the Economic & Workforce Development Department to design a public art installation for the
Rainbow Recreation Center
in Oakland, California. For this commission, Poethig selected
Artaic
, an awarding-winning manufacturer that creates mosaic tile installations using robotic technology, to help create an impressive mosaic mural spanning an area of 13 x 65 square feet.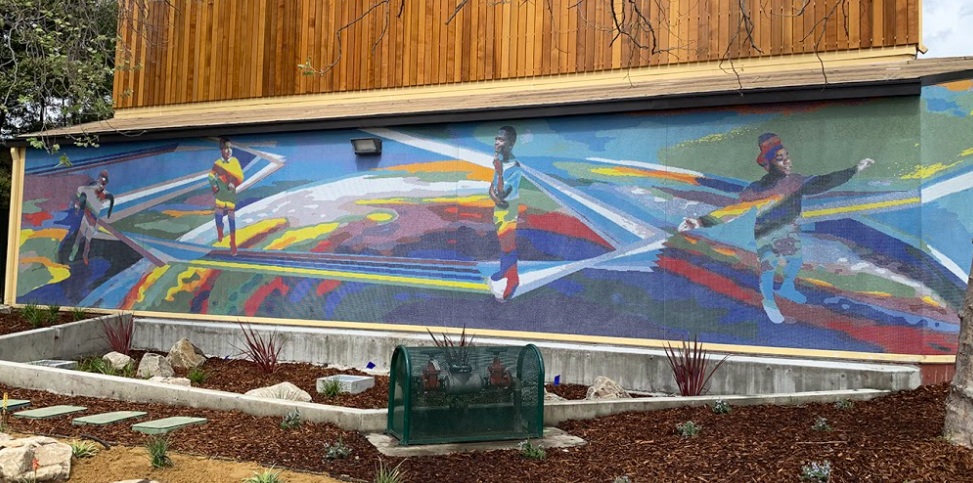 Poethig worked closely with Artaic's staff to design a mosaic installation that integrated seamlessly into the architecture of the building, which includes an archway, reflective windows, and skylights. The installation titled, "Rainbow Power," was named as an homage to Morrie Turner, a well-respected American cartoonist who lived in the Oakland area and coined the phrase.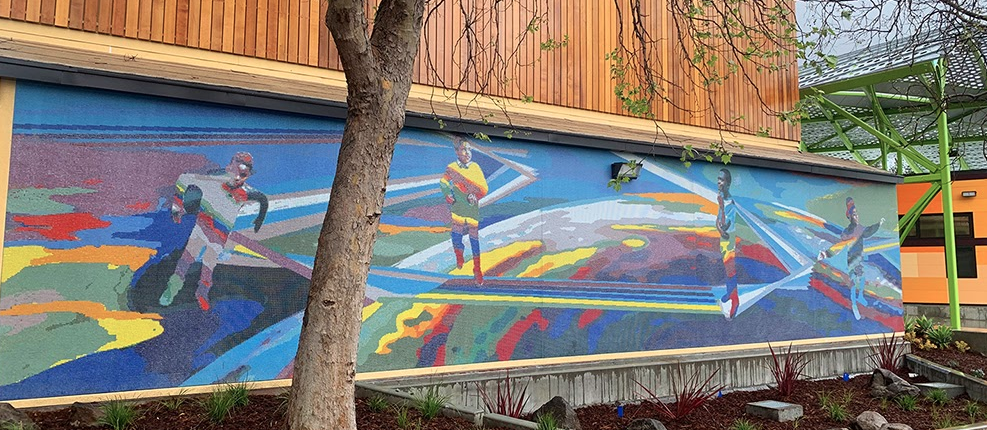 The installation includes a rainbow landscape that was inspired by the surface of bubbles, which creates a colorful backdrop for figures. These figures are based on photographs of the youth from the Rainbow Recreation Center and are connected through their playful gestures. Throughout the mural, there are colorful wavelengths that connect the figures in a metaphor for the sharing of ideas, culture, and friendship.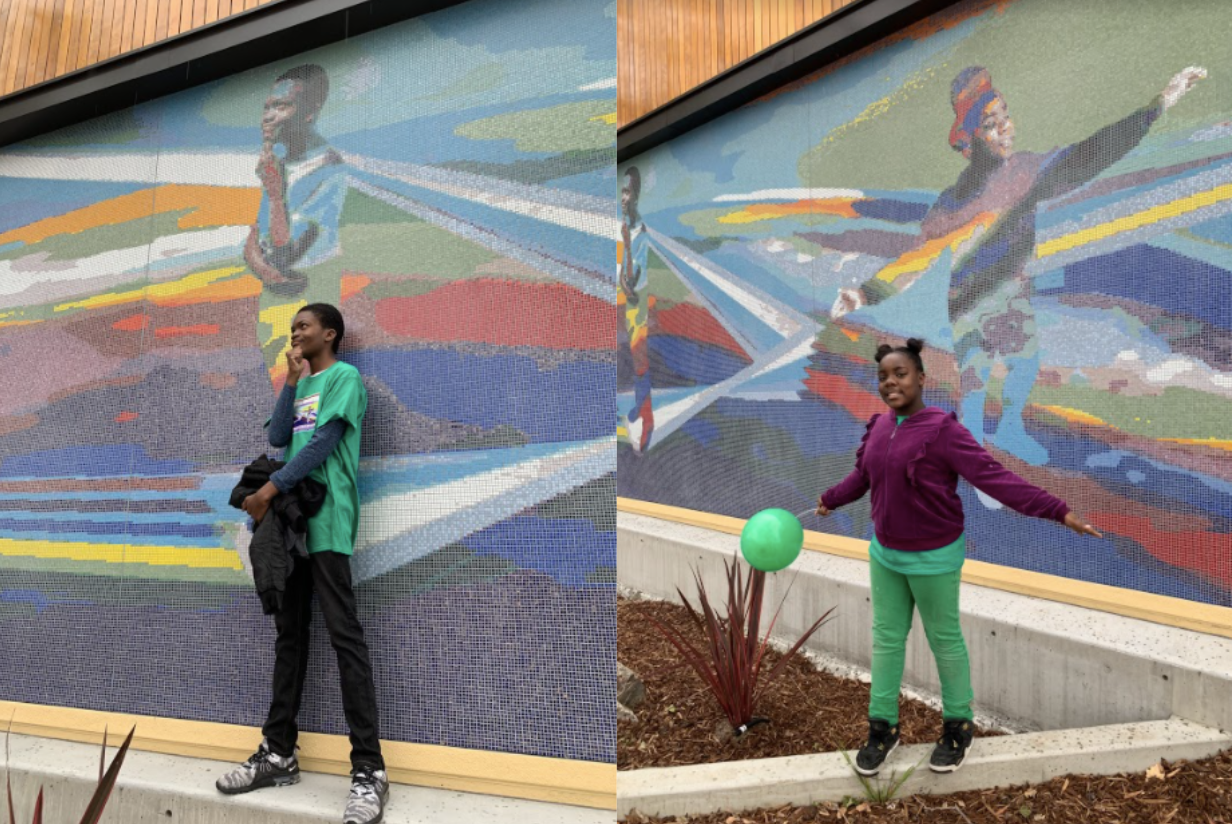 Through the collaboration with Artaic, Poethig's artwork is preserved through durable mosaic tile while simultaneously showcased to the public, providing an inspiring, imaginative view to be enjoyed by all who visit.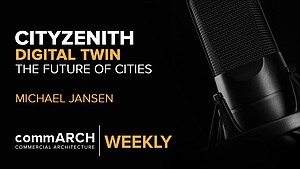 CityZenith's Michael Jansen on Digital Twin & the Future of the Urban Environment | commARCH Weekly 07/2020
In this episode, commARCH has a dialogue with Michael Jansen, Founder and CEO of CityZenith, to discuss the burgeoning landscape ...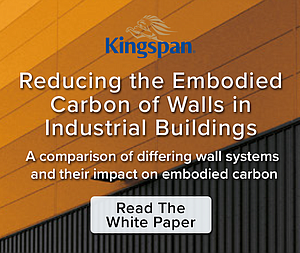 Reducing the Embodied Carbon of Walls in Industrial Buildings
Kingspan partnered with Kieran Timberlake to quantify how Kingspan can reduce embodied carbon in industrial buildings.