May 23, 2021 - by commARCH
Send this article to a friend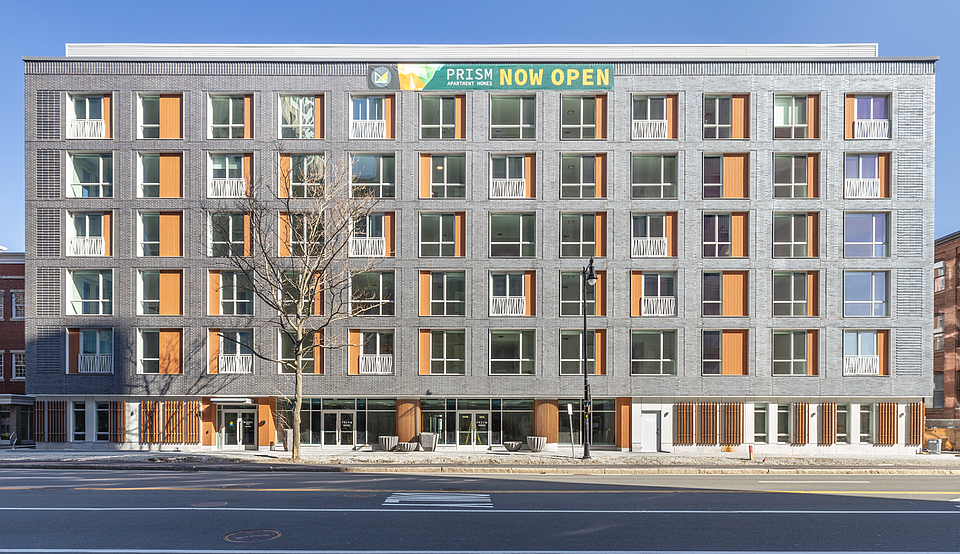 Project Profile:
Prism Apartments – Cambridge, MA

What?

Prism Apartments

Where?

Cambridge, MA
Who?

Prefabricated bathroom pod manufacturer:
SurePods
General Contractor:
Consigli Construction Co.
Architect:
DiMella Shaffer
Developer:
Alexandria Real Estate Equities
When?

Completed Jan. 2021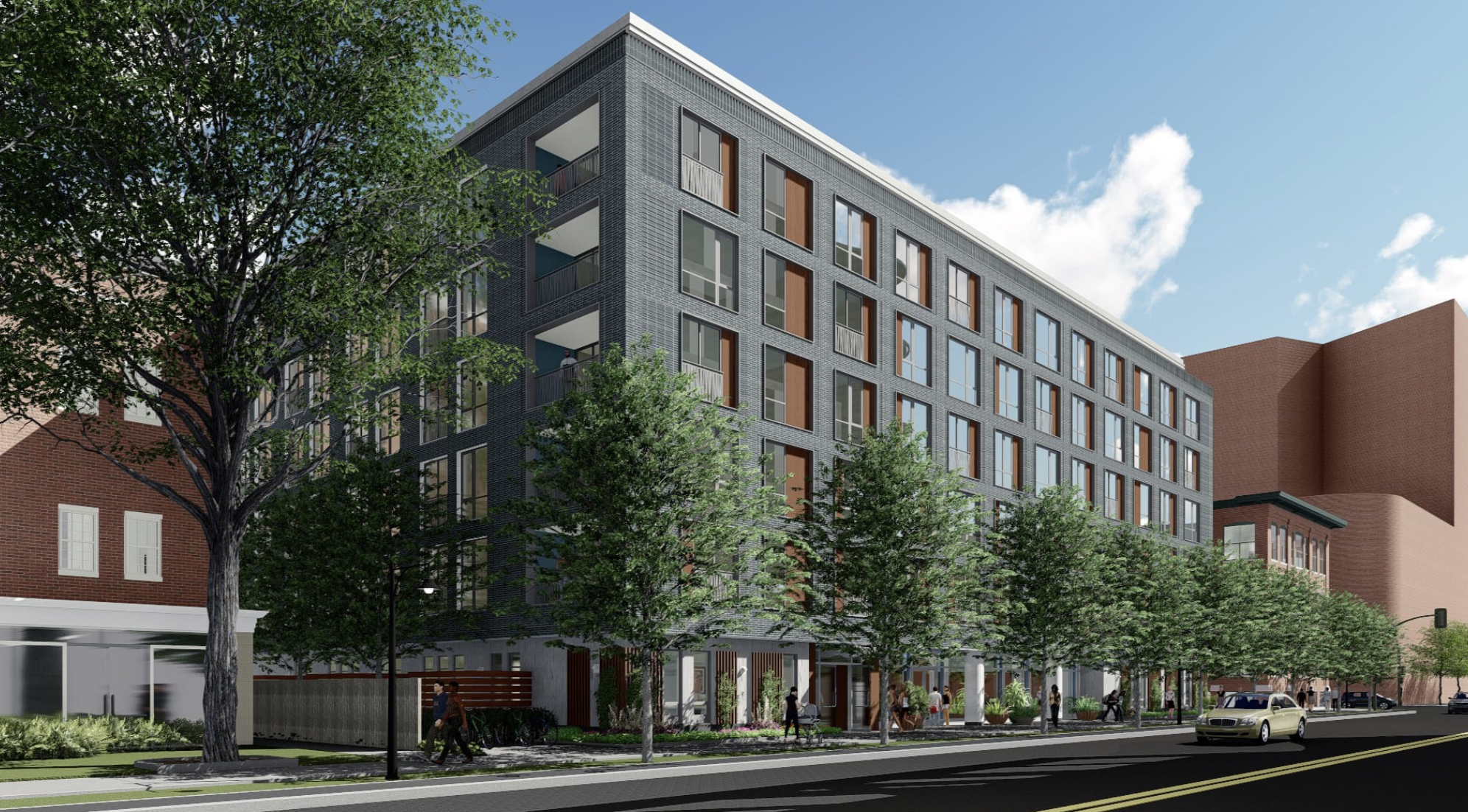 Image Credits:SurePods
What was the goal of the project?

To meet the growing demand for centrally located housing in Cambridge, Mass., Alexandria Real Estate Equities partnered with Consigli Construction and Boston-based architecture firm DiMella Shaffer to develop Prism Apartments at 50 Rogers Street. Walking distance from Cambridge's largest biotech firms, acclaimed universities and the Charles River, the six-story, 136-unit apartment complex is poised to become one of the most sought-after residences for students and professionals in the Kendall Square neighborhood.
What was the challenge presented by the location?

With limited inventory for new construction, complicated transportation logistics and a tight skilled trade labor market, Boston/Cambridge has become one of the most expensive metro areas to develop in the United States. Unsurprisingly, cost certainty, accelerating construction timelines and optimizing trade labor resources were top priorities for Prism Apartments' design and construction teams.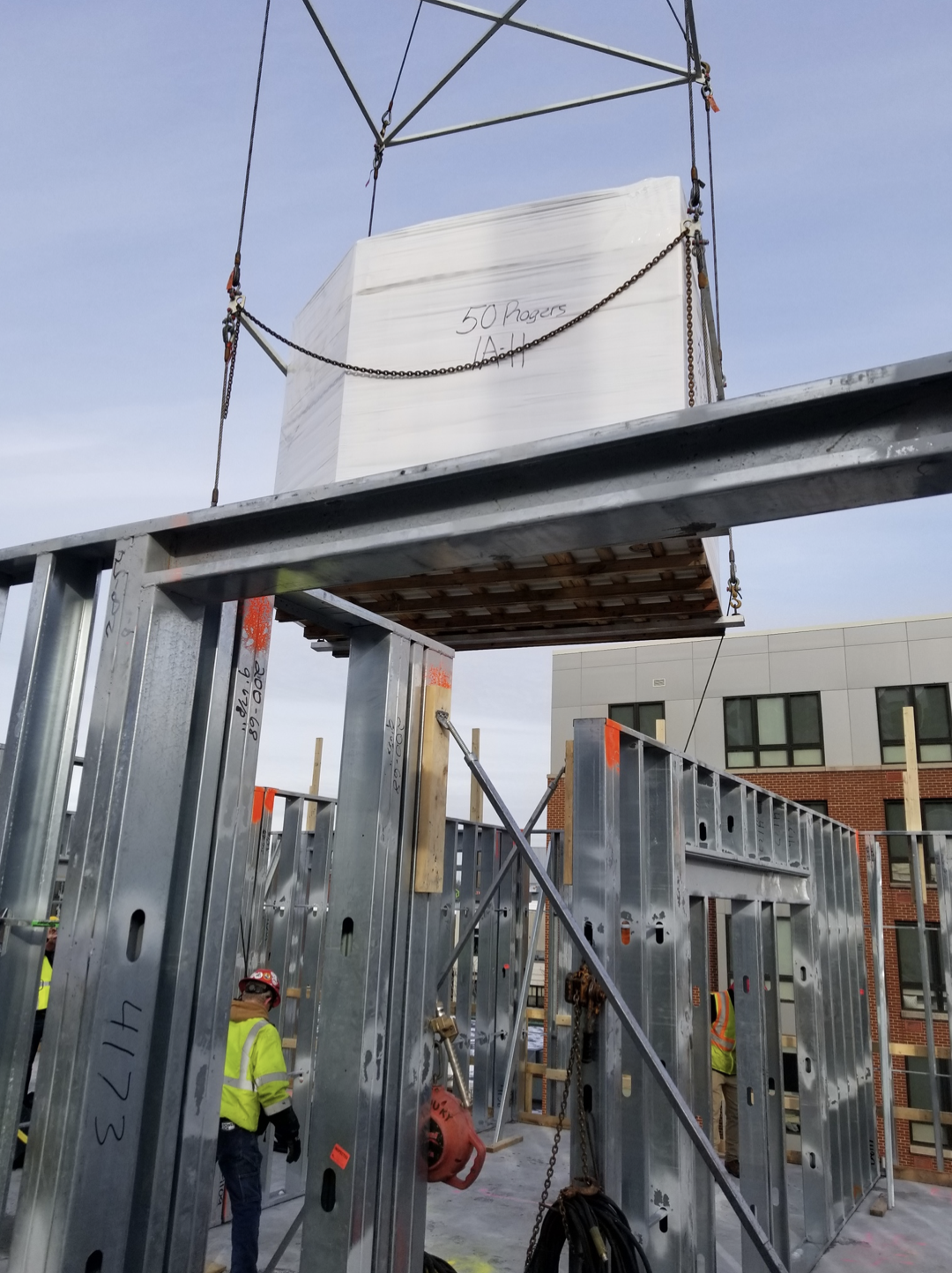 Image Credits: SurePods
What was the challenge in the project?

After analyzing key schedule drivers for the multifamily residential project, Consigli Construction turned their attention to the bathroom.
Bathrooms typically require 8 - 12 construction trades – ranging from plumbing, electrical, painting, tiling and drywall – all coming and going in a confined area over a matter of weeks. This often requires the complex coordination of multiple trades, and also presents the enormous risk of damaging previously completed work. In fact, bathroom reworks account for about 60% of punch lists in most multi-unit projects. To save valuable time and resources, Consigli Construction enlisted modular bathroom pod manufacturer SurePods to prefabricate Prism's bathrooms offsite. Consolidating bathroom punch lists and concurrent construction activities are known to result in significant time savings.
What was the solution?

"Ten years ago, architects and building owners were initially, though reasonably, reluctant to commit to modular prefab construction because it wasn't a proven concept," said Dave Curry, preconstruction director, Consigli Construction. "In 2017, we engaged SurePods early in the pre-con phase and gathered substantial data. Our findings proved that SurePods could deliver exactly what we were looking for: a high-quality, finished bathroom unit efficiently designed to our exact project specifications."
With the case made for modular, project architects began collaborating with SurePods to design 159 modular bathroom pods for a variety of apartment layouts, including studio, one- and two-bedroom units. By utilizing building information modeling (BIM) software to create a 3D "digital twin" of the pods, Prism's design team was able to seamlessly communicate design goals with the SurePods team.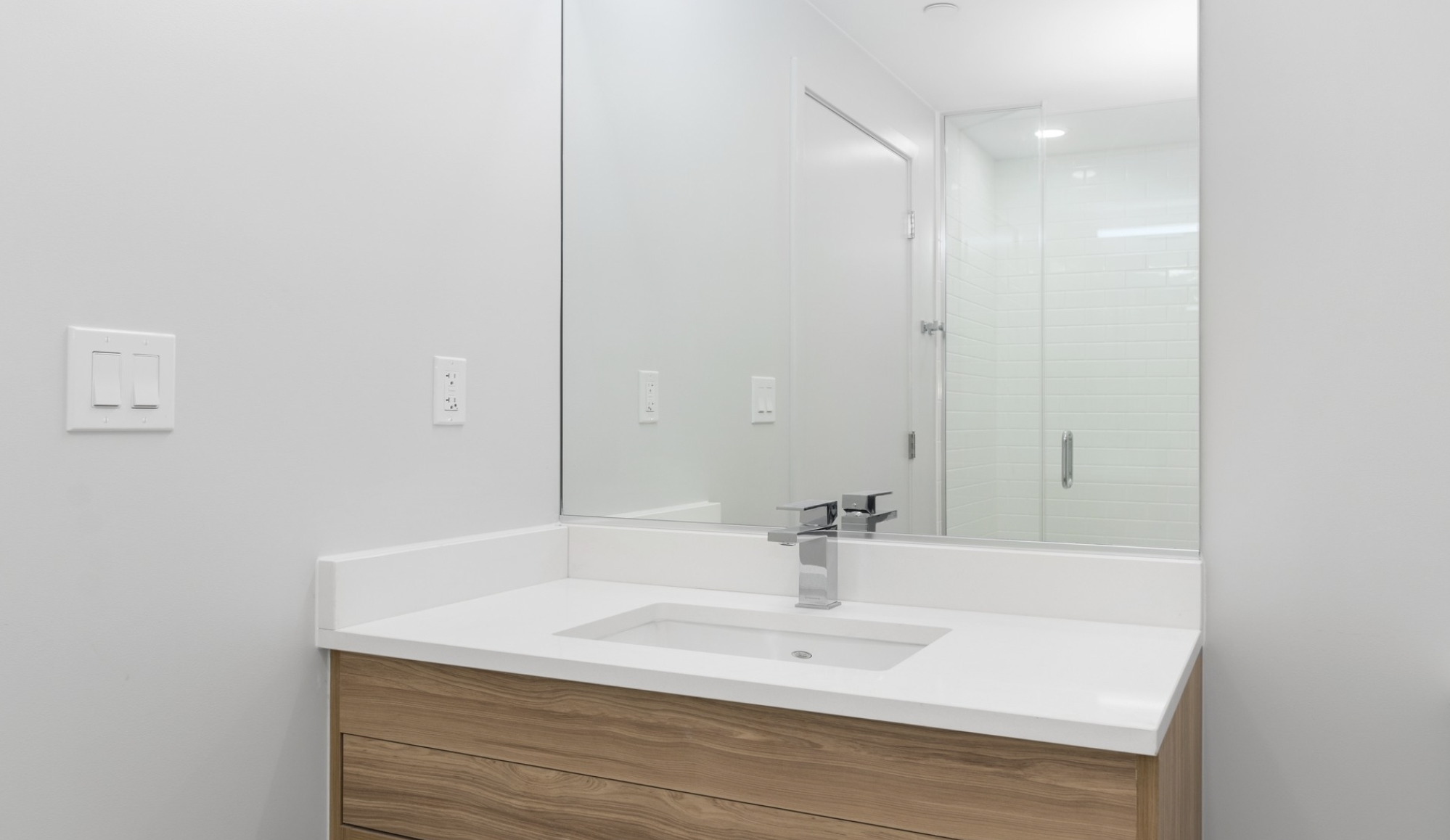 Image Credits: SurePods
"The design process was very collaborative; SurePods proactively offered ideas to bring the project architects' design goals to life and presented solutions to address challenges during the pre-con phase," said Curry. "The streamlined communication and lean manufacturing methods also made it easier to stay on budget and on schedule. The pods arrived on time and in perfect condition."
With less material deliveries needed for individual bathroom components, urban traffic surrounding the jobsite was significantly reduced (five completed bathroom pods arrive per box truck). Following a successfully coordinated just-in-time delivery, bathroom pods were ready for a seamless "plug-and-play" installation by January 2020. Prism was on track for an on-time opening to meet student housing needs ahead of the fall semester, but between February and March, no one could have expected what would come next.
How did SurePods lessen the effects of construction delays?

When the city of Cambridge ordered a temporary moratorium on all construction jobsites in late March due to Covid-19, laborers fled the densely populated metro area to take on jobs elsewhere. By May, construction projects resumed, but returned with stringent health and safety guidelines. The project team's initial challenges became even more exaggerated: Cambridge's already tight skilled trade labor market had dramatically shrunk, and building new construction in Kendall Square's small logistical footprint became even more complicated.
"SurePods helped us accomplish what would traditionally require 100 hours of labor per bathroom in 10 minutes," said Curry. "Even though we knew SurePods would accelerate our construction schedule from the pre-con phase, we couldn't have imagined the unusual circumstances brought on by the pandemic. Because the bathrooms were manufactured offsite, tradespeople had safer, more efficient working conditions onsite. This also made it easier to adhere to health and safety regulations without having to sacrifice valuable time."
Image Credits: SurePods
The project team estimates that prefabricating bathroom pods offsite saved $2,500 per bathroom compared to built-in-place bathrooms and also eliminated 10 days of on-site labor per bathroom. The time- and cost- savings afforded by offsite trade labor also factor in the time and resources traditionally needed for built-in-place bathrooms – complicated schedule coordination, onsite reworks and cleaning up debris generated by trade labor work were not required. These advantages removed bathrooms from the punch list, eliminating schedule compression toward the end of the project.
Despite all obstacles and uncertainties, the substantial time- and cost-savings afforded by SurePods continued to help the project team accelerate Prism's construction timeline. As of January 2021, Prism is move-in ready and successfully opened ahead of the spring semester.
About SurePods

SurePods
is North America's largest manufacturer of prefabricated, factory-built bathrooms. Factory-built bathrooms provide customers a quality, turnkey solution to one of the largest problem areas on a construction job site. Using 3D computer modeling, SurePods assures that hundreds of components to a bathroom are integrated to fit perfectly into a project. The precision manufacturing and rigorous pre-delivery inspection process eliminate the on-site bathroom punch list, shaving up to two months off the construction schedule.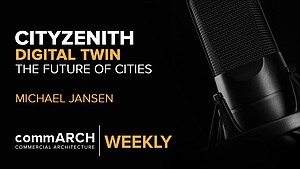 CityZenith's Michael Jansen on Digital Twin & the Future of the Urban Environment | commARCH Weekly 07/2020
In this episode, commARCH has a dialogue with Michael Jansen, Founder and CEO of CityZenith, to discuss the burgeoning landscape ...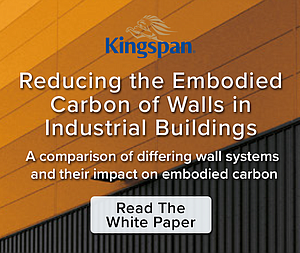 Reducing the Embodied Carbon of Walls in Industrial Buildings
Kingspan partnered with Kieran Timberlake to quantify how Kingspan can reduce embodied carbon in industrial buildings.