May 27, 2021 - by commARCH
Send this article to a friend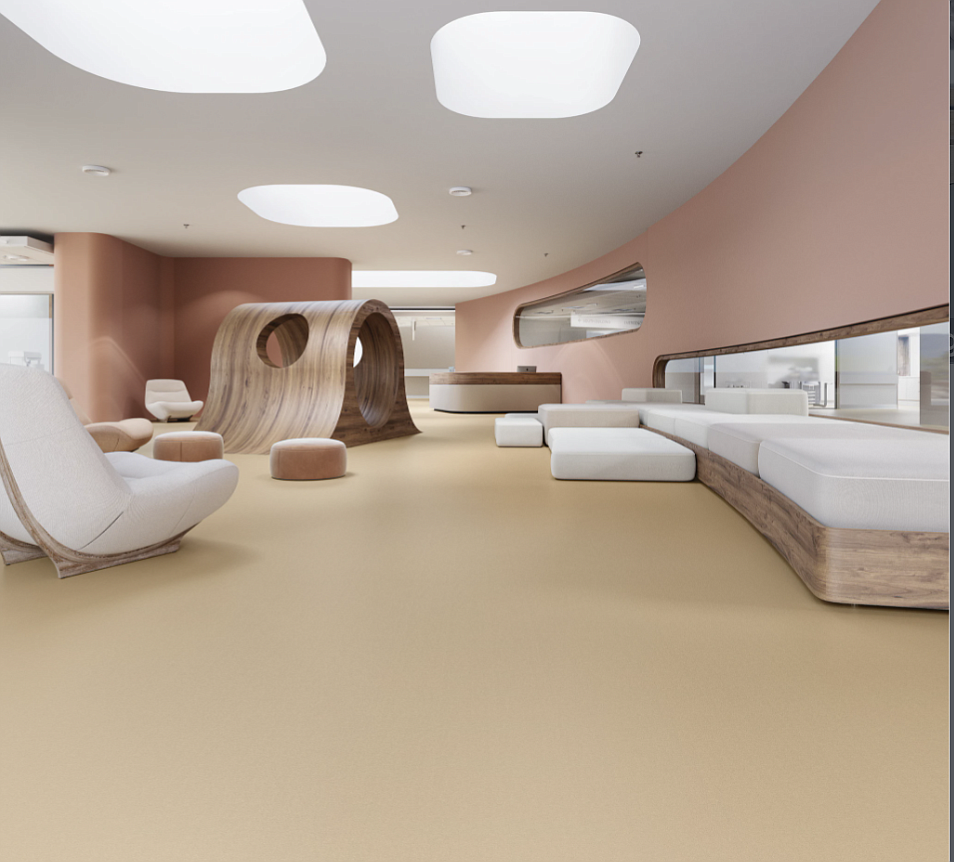 Mannington Commercial's Legato Liquid Linoleum – a one-of-a-kind product featuring safe, hygienic, stain-resistant, and sustainable properties – was named a Gold winner for Healthcare Design's 2021 Product Innovation Awards.
What do the awards recognize?

The annual program recognizes product manufacturers offering the most innovative and unique products used in the design of healthcare environments.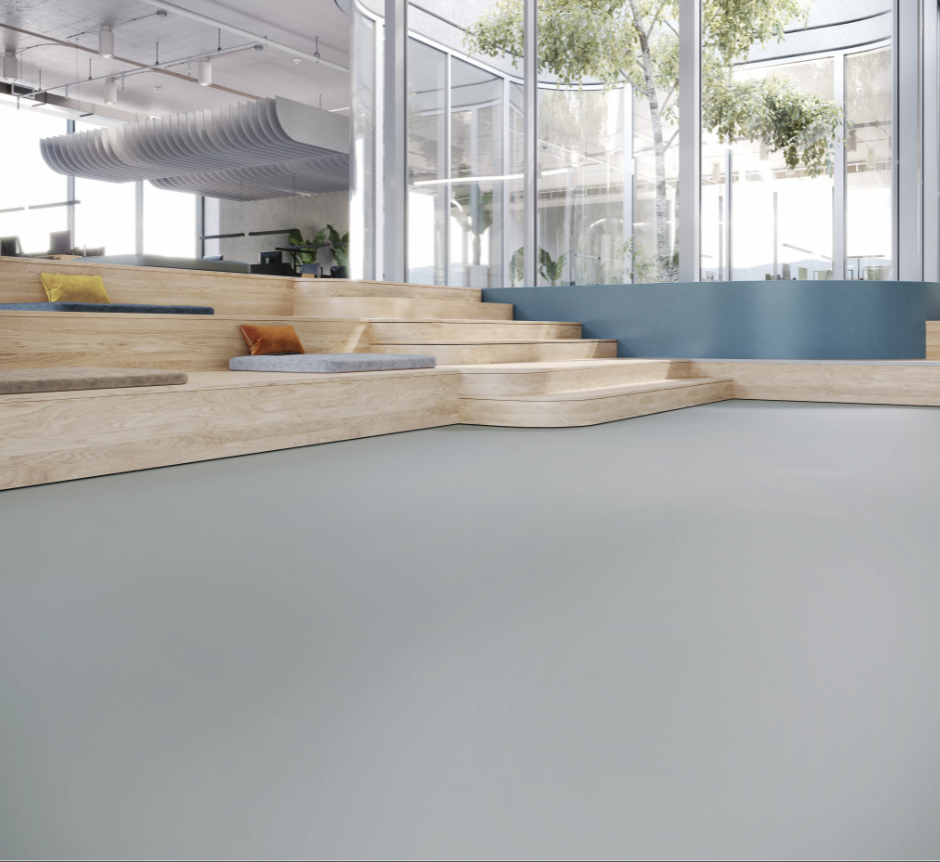 Image Credits: Mannington Commercial
What was the process of choosing the winner?

This year's awards were evaluated by a panel of 20 jurors, including architects, interior designers, healthcare providers, facility managers and consultants from the magazine's Editorial Advisory Board. Jurors evaluate products based on their contribution to the quality of care, functionality, environmental sustainability, quality of construction, aesthetics and style, and value. The rigorous process results in top-scoring products being named Gold, Silver, and Bronze winners. The winners were specifically noted for their "ability to solve important problems and answer critical needs within the healthcare environment."
Mannington Commercial is the only floor covering manufacturer among this year's award winners and eight other finalists cited by the jurors whose products "contributed at a high level."
What made Legato Liquid Linoleum significant?

Unlike traditional linoleum, Legato is poured in place seamlessly, producing a smooth, natural looking matte finish with no joints or welding required. This creates a hygienic floor, eliminating opportunities for bacteria growth and dirt collection at transitions, perfect for demanding healthcare environments.
The physical properties of the product allow Legato to self-level as it is installed. Those same properties make repairs of any damage simple and seamless. Minor surface scratches can even "self-heal" over time.
Legato is available in 54 colors with five visible cork levels ranging from natural cork to a minimal trace and boasts the benefits of Quantum Guard Elite®, Mannington Commercial's industry-leading performance technology.
Comprised of natural ingredients, like cork, limestone and vegetable oils, Legato is a sustainable flooring option for the market. It is VOC-free and contains no plasticizers, PVC, formaldehyde, chlorine, or heavy metals. It is FloorScore® certified, carries a product specific Environmental Product Declaration (EPD), Health Product Declaration (HPD) and is ILFI Declare Red List Free. Legato may contribute to LEED credits.
Why is the award important to Mannington Commercial?

"Flooring plays a critical role in establishing an environment for healing. Legato is a product that was designed and engineered specifically with healthcare settings in mind. It is extremely gratifying to see those efforts recognized by experts in the industry. We are excited to know that Legato made a positive impression on these industry experts," said Al Boulogne, vice president, Mannington Commercial Resilient Business.
About Mannington Commercial

Mannington Commercial crafts flooring with purpose. The company offers a full range of products designed to inspire creativity and deliver advanced performance in all types of commercial spaces. Across modular carpet, broadloom, LVT, resilient sheet and rubber, customers receive coordinated solutions to meet their specific goals. The fifth-generation, family-owned company is guided by this dedication to its customers and to making a positive impact on the environment and local communities. More information is available at
manningtoncommercial.com
.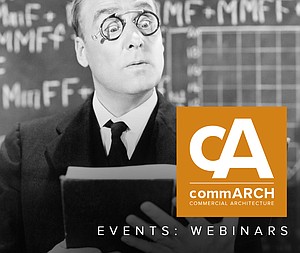 Acoustic and Sound Control Design Solutions
FREE Live Interactive Webcast - Acoustic and Sound Control Design Solutions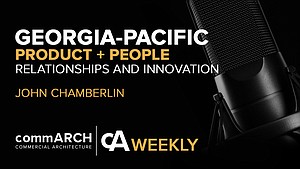 Answering Modern Building Envelope Challenges with Georgia-Pacific's John Chamberlin | cA Weekly Podcast Series
In an ever-evolving market, fresh and innovative solutions are ever-more-needed to meet the needs of building projects. From architects to ...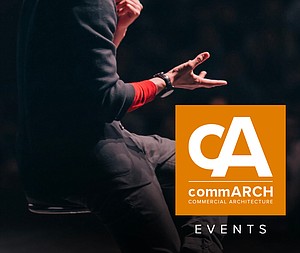 Acoustic and Sound Control Design Solutions
FREE Live Interactive Webcast - Acoustic and Sound Control Design Solutions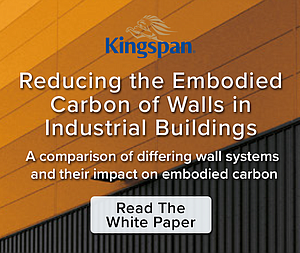 Reducing the Embodied Carbon of Walls in Industrial Buildings
Kingspan partnered with Kieran Timberlake to quantify how Kingspan can reduce embodied carbon in industrial buildings.