May 27, 2021 - by commARCH
Send this article to a friend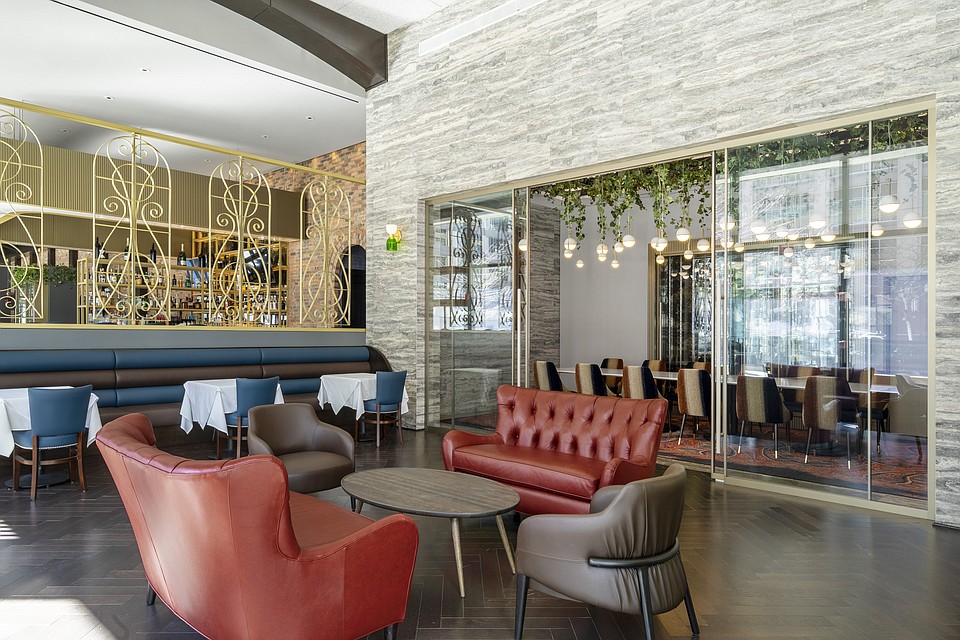 Porto Leggero is an upscale Italian restaurant situated along the waterfront of Jersey City. The restaurant attracts business professionals and families alike and is ideal for happy hours, corporate events, and family dinners.
Image Credits: Veronica Bean
Where?

185 Hudson Street within Harborside 5.
Who?

Landlord:
Mack-Cali Realty Corporation
Design:
TPG Architecture

What was the goal of the new design?

The design concept for the restaurant was to achieve the ambiance of a traditional Italian kitchen with a modern flare. For this renovation project, the design team took advantage of the large, open dining room with high ceilings and wanted to create a welcoming and intimate aesthetic. Thus, the newly designed restaurant features rustic finishes and warm jewel tones paired with soft, colorful furnishings. The architecture is accented with a combination of bronze and copper metals.
 How does the new design benefit the restaurant?

The previous eatery lacked a street presence and noticeable signage. TPG's design team helped to enhance their restaurant's visibility by creating a new, inviting entryway. The new vestibule entrance provides shelter and speaks to the volume and design of the building. The entrances are emphasized with on-brand signage that invites guests to all three of the restaurant's entrances (dining, bar and lounge, and building lobby).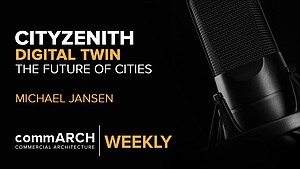 CityZenith's Michael Jansen on Digital Twin & the Future of the Urban Environment | commARCH Weekly 07/2020
In this episode, commARCH has a dialogue with Michael Jansen, Founder and CEO of CityZenith, to discuss the burgeoning landscape ...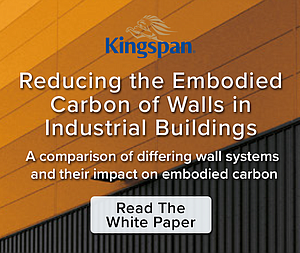 Reducing the Embodied Carbon of Walls in Industrial Buildings
Kingspan partnered with Kieran Timberlake to quantify how Kingspan can reduce embodied carbon in industrial buildings.