November 01, 2021 - by John Lisankie
Send this article to a friend
There was some unexpected and quite frankly disappointing news in the hip hop world this week, so let's just real quick get that out of the way.
Fetty Wap, who released his album The Butterfly Effect last week, which I called his best work in years, was arrested by the FBI at Citi FIeld in New York City over the weekend. This news, which seemingly came out of nowhere, was the culmination of a roughly two year long investigation by the bureau in which Fetty was revealed to be a main player in the distribution of large quantities of heroin, cocaine, fentanyl, and crack throughout Long Island and his native New Jersey.
He had been set to perform at Rolling Loud NYC on the first day of the festival but according to reports was taken into custody not long after arriving at the venue. The charges that he is facing are extremely serious and carry a minimum sentence of  ten years in prison if convicted and can potentially go all the way up to a life sentence. Some truly disappointing news from someone who seemingly had the world in his hands five years ago.
Mick Jenkins released his long awaited album Elephant in the Room on Friday, which I gave a listen to immediately. I feel like I may have set my expectations too high, because while I thoroughly enjoyed the record, some songs were just a bit bland for my taste. Still - give it a listen when you have time.
Big Sean pleasantly surprised myself and many others by dropping an EP with producer Hitboy after having released an absolute banger of a single, and the project - What You Expect - did not disappoint, it was exactly what I expected.
Speaking of Big Sean, he announced shortly after dropping the project that he was leaving Kanye West's label G.O.O.D. Music, which he had been signed to since being discovered by Mr. West in 2007. The move came as a bit of a shock, but the label has been winding down for years. There are currently only five solo acts signed on who have released projects since being a part of it - Kanye, Pusha T, 070 Shake, Valee, and Sheck Wes.
This past Friday was one of the best release days of 2021 thus far, further being cemented by the streaming release of A$AP Rocky's breakthrough 2011 mixtape LIVE.LOVE.A$AP. While three songs from the tape did not make it to streaming because of sampling restrictions, fans were treated to a brand new bonus track, "Sandman", which has quickly become a fan favorite. Do yourself a favor this week and stream this lovely piece of art, you'll be better off for it.
A joint track from Jay-Z and Kid Cudi was released on Friday as part of the soundtrack of the upcoming film The Harder They Fall, entitled "Guns Go Bang". It didn't seem as organic as it could have been, it seemed very just pieced together and commercial. Honestly, this is to be expected when artists reach a certain level of popularity, which these two obviously have. Through my ears, it still sounded great - these two rarely miss. 
A trailer for a documentary about the life of Kid Cudi, entitled A Man Named Scott (a play on the title of his 2008 debut mixtape A Kid Named Cudi) was released by Amazon Prime, with the release of the full documentary slated for this Friday, November 5th. It's safe to say that I will be tuning in, as Kid Cudi is tied for my favorite artist of all time. I would encourage you all to do the same.
Hip hop legend turned actor Ice Cube declined a $9 million movie role for Sony's "Oh Hell No" due to his unwillingness to become vaccinated. It must be nice being that wealthy, as I genuinely cannot fathom turning down that kind of money for a reason as silly as that. But hey, his body is his choice, I suppose.
This week, my favorite song from the golden year of 2016 was Lil Yachty's breakout solo hit "Minnesota". I remember hearing it for the first time and it was just so cheerful and fun to listen to, bringing a genuine smile to my face. The man just has that effect.
My song of the week is "Wonderful" by founding Odd Future member Casey Veggies, featuring the man with the heavenly voice, Ty Dolla $ign. I still get chills after having listened to it hundreds of times over the years, it is such a wonderfully composed tune.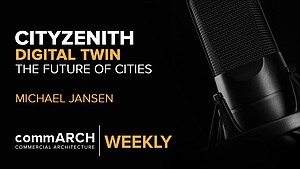 CityZenith's Michael Jansen on Digital Twin & the Future of the Urban Environment | commARCH Weekly 07/2020
In this episode, commARCH has a dialogue with Michael Jansen, Founder and CEO of CityZenith, to discuss the burgeoning landscape ...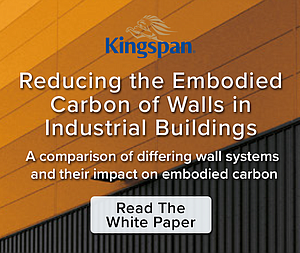 Reducing the Embodied Carbon of Walls in Industrial Buildings
Kingspan partnered with Kieran Timberlake to quantify how Kingspan can reduce embodied carbon in industrial buildings.