November 08, 2021 - by John Lisankie
Send this article to a friend
Well, I think you all unfortunately know what the main focus of the blog this week is going to be. An unfathomable tragedy took place over the weekend on day 1 of the Astroworld Festival in Houston, Texas, presented by one of the biggest names in hip hop and music in general, Travis Scott.
Eight people, with ages ranging from 14 to 27, were killed during his set at the third installment of the festival that he started in 2018. When a timer that had been counting down from thirty minutes until the beginning of his set grew closer to zero, many of the crowd of 50,000 pushed forward in an attempt to be closer to the stage during his set. This resulted in many being crushed and pushed together, causing difficulty breathing and panic amongst the spectators. Watching through some interviews with some of those in the audience that were fortunate enough to escape the madness, a main sentiment seems to be that if you tripped up or passed out and ended up on the ground, you were in serious trouble, essentially becoming a part of the ground. Eleven people were initially in cardiac arrest, with emergency responders bringing three of them back. Over 300 people were injured, with 23 initially being hospitalized and 13 remaining there receiving care as of this writing. Obviously, the second day of the festival was just about immediately cancelled.
It should also be noted that it is being investigated as to whether or not there was someone in the crowd injecting victims with a mystery substance, as one security guard has reported being stuck in the neck by a needle during all of the mayhem.
Now, there is going to be a lot to unpack regarding this tragic news not only now, but over the foreseeable future as more details come out and questions begin to be answered. Right now, the two entities that appear to be facing the most scrutiny for what went down are Travis Scott himself and Live Nation, the company that organizes and manages many of the aspects of the festival itself. Travis has faced scrutiny in past years over his concerts and his behavior during them, including being arrested twice in 2015 and 2018. If you look up videos of his shows, you will quickly see why this is. Live Nation has also been hit with several OSHA violations over the years. It should be expected that the lawsuits against the both of them will begin to pile up in the coming months.
Speaking as a longtime Travis Scott fan, I really think he deserves all the legal headaches and damage to his career that is coming his way. Eight young people, including two children, are gone from this world forever, and the two statements that he has put out, one on Twitter and another a video on his Instagram story, seem like they were written by his lawyers and/or management. He is going to have quite a bit of genuine apologizing and actual action to do if he ever wants his image to recover, but that is seeming rather unlikely at this point in time.
I will be keeping you all updated from week to week as this massive story, probably the biggest in hip hop of 2021, continues to evolve, so stay tuned.
At midnight on Friday, the same day as the disaster, Travis Scott actually released two singles as well, entitled "ESCAPE PLAN" and "MAFIA". I'm not going to go into much detail on them because my view of Travis is a bit warped at the moment, but I will say that when I initially listened to them before all of this went down, I enjoyed both quite a bit.
Also, in what I promise will be the last you hear of Travis Scott in this week's post, XXL magazine reports that investor documents from Sony reveal that new projects from Scott, A$AP Rocky, 21 Savage, and more are due out within the next six months. However, I would be very surprised if the release date for Travis stays where it was before the disaster. Everything really just got flipped upside down for him. I am, however, stoked for a new A$AP Rocky album. There really has not been a project from him that I have not enjoyed.
Aminé, who released my favorite album of 2020 (Limbo), released a new project on Friday with very little notice. Entitled TWOPOINTFIVE, it consists of twelve tracks which for the most part are all around two minutes long. While I did not like it as much as I did Limbo, there were seven tracks from the project that went straight to my favorites playlist. Listen to my favorite of those below and absolutely listen to the entire project when you have thirty minutes to spare.
In fascinating hip hop news, the United States Congress declared November to be National Hip Hop History Month, so congratulations! You are currently living in the first ever month of this being celebrated.
What is currently my favorite YouTube channel, Channel 5 with Andrew Callaghan, which conducts interviews with people who are taking part in fascinating or controversial events across the country, uploaded a fifteen minute video this past week which featured interviews with attendees of the Utah Rap Festival in Salt Lake City. I was happy to see some interviews in the video with artists that I listen to, including Yung Gravy, bbno$, and ZillaKami. This video gave me some of the most genuine laughs I have had in a while and in its last portion features what may be a superstar in the making. Absolutely give it a watch.
Ye, the hip hop superstar who recently had his name legally changed from Kanye West, gave one of his craziest and most controversial interviews in some time this past week on the Drink Champs podcast. He discussed some wide ranging topics, from his relationship with the late NBA superstar Kobe Bryant to his continuing feud with Drake to religion to politics. I'm not going to spoil any of it for you, as it really is a treat to watch with your own eyes.
Two more notable singles that were released over the weekend were "Smokin Out The Window" by Silk Sonic, the superduo consisting of Bruno Mars and Anderson .Paak and "One Right Now" from Post Malone and The Weeknd. The latter is due for some ridiculous commercial success considering the names that are attached. It also really has the sound of a radio hit, having a very safe beat that not many will question, being very mediocre and sounding like plenty of tunes before it. The Silk Sonic track is the fourth to be released from their upcoming nine track album An Evening with Silk Sonic, which is due out this coming Friday, November 12th. It is safe to say that unless some sort of surprise release comes out, Silk Sonic will be my first spin on Friday.
My favorite 2016 song from this past week was "Rose Golden" by Kid Cudi featuring WILLOW. This song brings back some very fond memories of winter 2016 when Passion, Pain & Demon Slayin' was first released, which in my opinion is by far the most underrated album from Cudi's discography. I see myself finally purchasing a vinyl copy of it in the very near future to celebrate the fifth anniversary of its release.
This week's song of the week is "Young Forever" by Jay-Z featuring Mr. Hudson, off of his 2009 project The Blueprint 3. Following hearing of the tragic events at Astroworld, I found myself listening to this track more than any other, with thoughts of the victims streaking through my mind.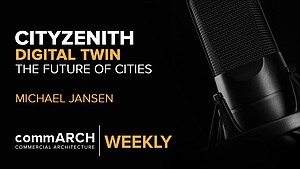 CityZenith's Michael Jansen on Digital Twin & the Future of the Urban Environment | commARCH Weekly 07/2020
In this episode, commARCH has a dialogue with Michael Jansen, Founder and CEO of CityZenith, to discuss the burgeoning landscape ...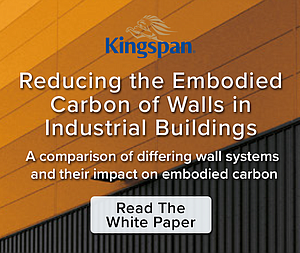 Reducing the Embodied Carbon of Walls in Industrial Buildings
Kingspan partnered with Kieran Timberlake to quantify how Kingspan can reduce embodied carbon in industrial buildings.