November 09, 2021 - by commARCH
Send this article to a friend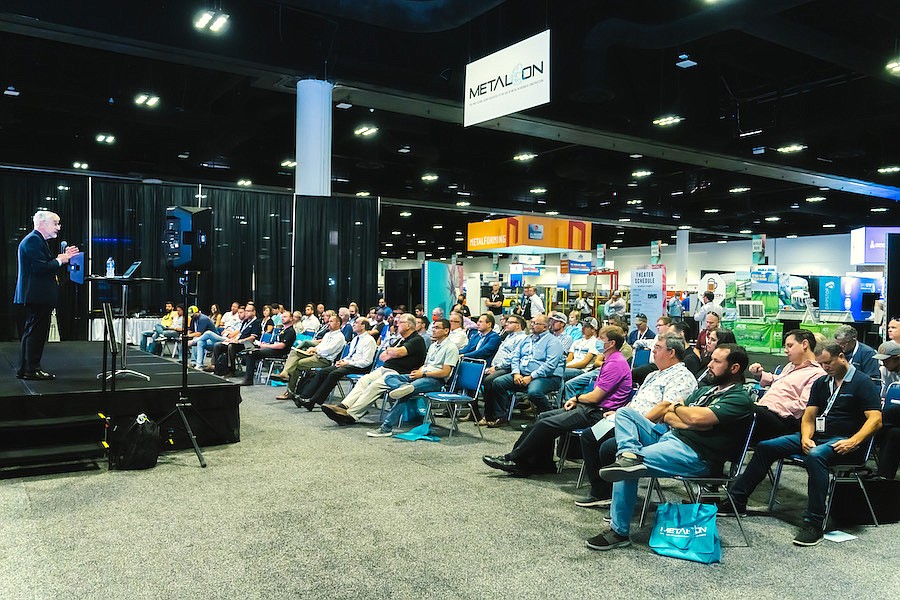 Where?  
Tampa, Florida

Who were the speakers and what did they talk about?
Day One speaker was Keith Colburn, star of the discovery Channel's hit show, Deadliest Catch, and captain of the Alaska King Crab fishing boat, Wizard. His presentation focused on his insights on leadership, teamwork, safety, and being successful in today's hyper-competitive business environment. He provided parallels between his life as a captain and the construction industry.

He emphasized the importance of staying calm in times of crisis. He stressed that a good leader must have perseverance, a vision to see around competitive corners and the ability to stay calm in the midst of pressure. The capacity to be flexible and adapt to the demands of the situation at hand is best handled by keeping one's emotion in check.  Communication, according to him is critical in maintaining a unified vision.  
"We all speak and understand differently. We train, we drill, and we respond," he said.

Ken Simonson presented on Day Two. He is the chief economist of the Associated General Contractors (AGC) of America. He dealt with the current state and outlook for construction project types, material costs and availability, and labor in his highly attended keynote presentation.

He revealed that there is a labor shortage. The number one reason is that the available candidates fall short of the hiring requirements. Roughly 86% of contractors are having difficulty filling salaried jobs for project managers and supervisors. For key craft jobs, 89% of the contractors are having difficulty finding people with the skills needed. 
He gave an update regarding materials costs, sharing that the cost of steel mill products was up by 111% from April 2020-August 2021. Also, lumber and plywood increased by 120% at the highest in June 2021 which later on dropped to 52% increase in cost since.

He concluded his presentation by tackling the supply-chain bottlenecks. It started with having problems procuring supplies from China to having too many containers piling up in the shipyards in California. He was optimistic though that an improvement on costs and availability is obtainable.

Why is METALCON important? 
METALCON is a show that allows leading companies to exhibit their latest metal construction industry products and technology. Frank Whitehead, sales manager of Reed's Metals, whose company attended for the first time, remarked, "We've made some really good connections and done some excellent networking. We are always looking for new products and top-of the-line innovative ideas to help us help our customers succeed, and there are a lot of good ideas here, a lot of good technology that we can implement in our day-to-day operations."

New Tech Machinery's National Sales Manager, Tom Laird added, "It's a pleasure to be able to come back and be in front of our customers again with other members of the industry and show off wares to new and existing customers. There are no words that can express how important it is to be able to see people face-to-face and to shake hands."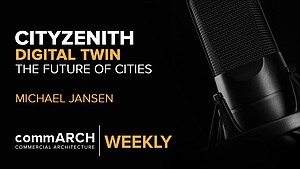 CityZenith's Michael Jansen on Digital Twin & the Future of the Urban Environment | commARCH Weekly 07/2020
In this episode, commARCH has a dialogue with Michael Jansen, Founder and CEO of CityZenith, to discuss the burgeoning landscape ...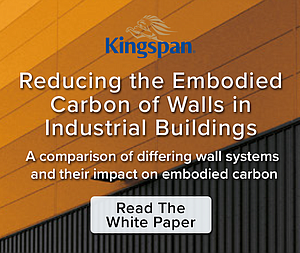 Reducing the Embodied Carbon of Walls in Industrial Buildings
Kingspan partnered with Kieran Timberlake to quantify how Kingspan can reduce embodied carbon in industrial buildings.