November 09, 2021 - by commARCH
Send this article to a friend
What?

New unique house numbers offered by Atlas Homewares from four new collections:
The Traditionalist Collection
The Modern Avalon Collection
The Mission Collection
The Paragon Collection
Why is it needed?

The Traditionalist Collection is perfect for those who love a simplistic matte black look for their home. The Modern Avalon collection serves as a quintessential icing on the cake for mid-century modern homes. The Mission Collection (pictured in the lead photo above) offers an industrial feel with a fun twist. Lastly, the Paragon Collection provides the same mid-century modern feel as the Modern Avalon collection but is available in stainless steel.
Why is it important?

The house number designs can be augmented with artistic door knockers and convenient doorbells. Depending on the desired style, these house numbers can rest flat against the wall, or be raised at 5/8" for optimal shadow effect. Products are sold at licensed dealers; see
the Atlas dealer finder
for information.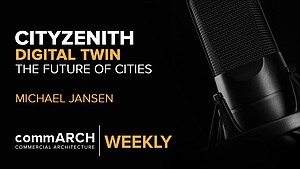 CityZenith's Michael Jansen on Digital Twin & the Future of the Urban Environment | commARCH Weekly 07/2020
In this episode, commARCH has a dialogue with Michael Jansen, Founder and CEO of CityZenith, to discuss the burgeoning landscape ...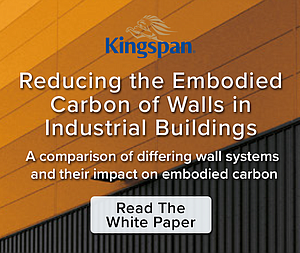 Reducing the Embodied Carbon of Walls in Industrial Buildings
Kingspan partnered with Kieran Timberlake to quantify how Kingspan can reduce embodied carbon in industrial buildings.