November 10, 2021 - by commARCH
Send this article to a friend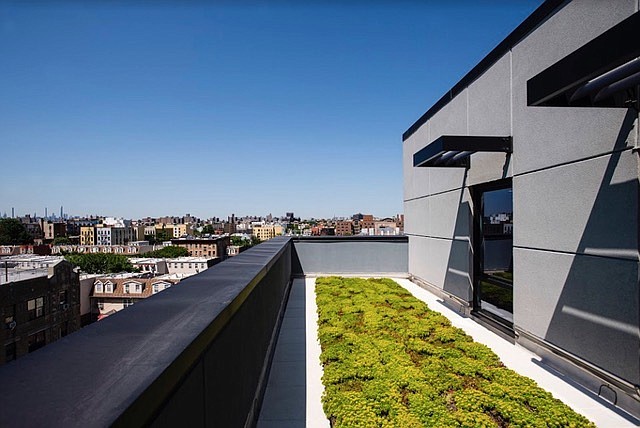 What?

Teens x Seniors
seeks to enrich the lives of seniors in affordable housing by locating teen support services right inside their new apartment buildings.
Teens x Seniors
is just one differentiating aspect of Home Street Residences — an innovative, low-income housing development long on community amenities. One of those is the youth support and video gaming center BX Start, operated by acclaimed nonprofit DreamYard.
Where?
Home Street Residences is located at 1017 Home St., Bronx, New York.
Who?

Architect Victor Body Lawson of the firm Body Lawson Associates.
What was the goal?

"In this and other housing solutions we create, our goals is to imagine solutions for resident wellbeing and community wealth," says Body-Lawson, AIA, NOMA, who also won the Leadership in Housing Award this summer from the American Institute of Architects (AIA), New York Chapter.
Among the finalists of Fast Company Magazine's "Innovation by Design" awards cited for social good — alongside global brands like MasterCard and GE — this winner is a brainchild of an architect, artist and professor in Harlem quietly designing new solutions for affordable urban living in vibrant, healthy communities.
What is significant about this project?

Home Street Residences features a teen center but it also incorporates green terraces and outdoor spaces. There are ample communal areas and original artworks. The presence of teenagers creates a special opportunity for these seniors to enjoy the arrival of the kids to whom they serve either as mentors or friends. This unique fusion boosts neighborhood connectivity and wellness.
What are the key aspects?

Maximizing the 75,000-square-foot building, the memorable architecture solution is a contextually sensitive form with 63 apartments averaging an ample 550 square feet each, with high-quality finishes and fixtures unusual for low-income housing.
Economical in its construction, Home Street employs passive design systems including panelized steel-stud framing, recessed fenestration, and extra insulation to lower heating and cooling costs and meet its LEED Gold aspirations. Grey brick cladding echoes the schist from the dilapidated church that once stood on the site, and the recessed window openings produce a sculptural quality in the geometric shadows often gracing the facade. The former Presbyterian church's cartouche of 1909 is embedded in the foundation of Home Street's structure. The ground floor uses a tessellated and color-variegated stone pattern, contrasting the interior courtyard's elegant gray herringbone tiles.
Inside, stone counters, stainless-steel appliances and dark wood finishes offer an appealing, lasting environment. Browns and grays in the hallways, common areas and apartments complement the exterior palette, with original paintings by the architect, Victor Body-Lawson, in corridors and elevator lobbies.
More than merely a home for residents, this affordable housing is a solution for urban communities. Resident seniors interact with neighborhood teens on a daily basis, and they enjoy access to roof patios with dramatic views of Manhattan and the Bronx as well as quiet rear courtyard. Succulents, ferns and other perennials provide needed biophilic touches, shown to positively impact mental health. The mailroom's elegant finishes and subtle artwork, and also the small gym room, offer other shared resources.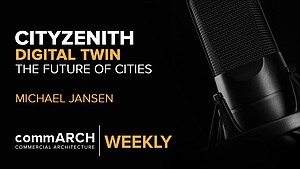 CityZenith's Michael Jansen on Digital Twin & the Future of the Urban Environment | commARCH Weekly 07/2020
In this episode, commARCH has a dialogue with Michael Jansen, Founder and CEO of CityZenith, to discuss the burgeoning landscape ...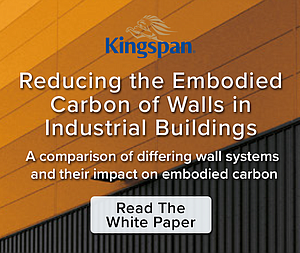 Reducing the Embodied Carbon of Walls in Industrial Buildings
Kingspan partnered with Kieran Timberlake to quantify how Kingspan can reduce embodied carbon in industrial buildings.