November 11, 2021 - by commARCH
Send this article to a friend
What?
Various Product Lines of Upholstery Design and Wall Covering Designs Offered by Designtex. The new collections include:
 
Beguiled By The Wild upholstery design
Beguiled By The Wild Walls wall covering
Rake wall covering (shown in photo above)
Unwind wall covering 
Why are the new collections needed?
Beguiled By The Wild is an upholstery design that is extremely durable which can withstand one million double rubs and can easily be treated with a variety of cleaning agents, making it perfect for commercial use.
 
Designtex has three product lines of wallcovering: Beguiled By The Wild Walls, Rake, and Unwind. 
Beguiled By The Wild Walls is a digitally printed wallcovering that comes in nine vibrant colors that  coordinate well with the upholstery. 
Rake wallcovering pairs an artisanal painting technique with digital printing to create texture and dimension. 
Unwind uses wound string in a clever concentric design to give the illusion of rattan.
What are its uses?
Beguiled By The Wild, Beguiled By The Wild Walls, Rake, and Unwind are all carbon-neutral.   
Key Aspects
Beguiled By The Wild upholstery design has recently been revived in 16 new colors. Rake wallcovering is available in two colorways. Unwind's natural texture is sure to inspire calmness and serenity color in any space, and is available in four color options.
Where can I learn more? 
Head to www.designtex.com for more information.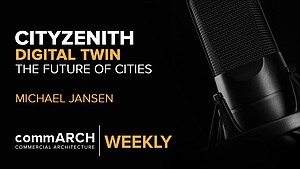 CityZenith's Michael Jansen on Digital Twin & the Future of the Urban Environment | commARCH Weekly 07/2020
In this episode, commARCH has a dialogue with Michael Jansen, Founder and CEO of CityZenith, to discuss the burgeoning landscape ...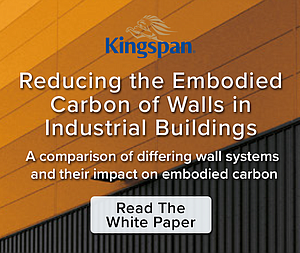 Reducing the Embodied Carbon of Walls in Industrial Buildings
Kingspan partnered with Kieran Timberlake to quantify how Kingspan can reduce embodied carbon in industrial buildings.