November 13, 2021 - by commARCH
Send this article to a friend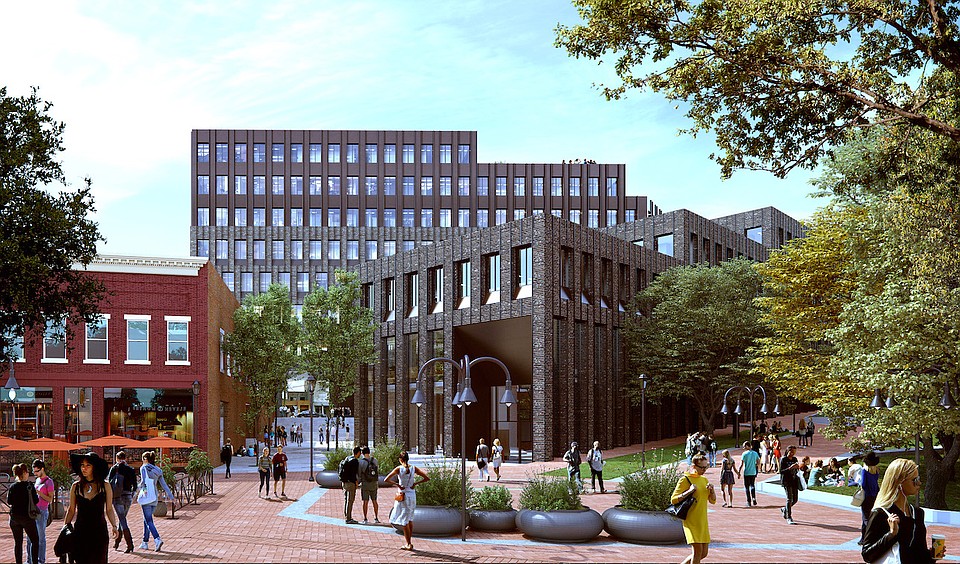 Where did it happen?

Charlottesville, Virginia

Who was involved?
EskewDumezRipple project team
Jose Alvarez, AIA, Principal-in-Charge
Steve Dumez, FAIA, Principal-in-Charge
Tyler Guidroz, AIA, Design Staff
Jill Traylor, NCIDQ, IIDA, Interior Designer
Max Katz, AIA, Design Staff
Noah Marble, AIA, Design Staff
Tom Gibbons, AIA, Design Staff

Project team
Architect of Record: Wolf Ackerman
Contractor: Hourigan Group
Client: CSH Development
Civil Engineer: Timmons Group, Inc.
Structural Engineer: Fox and Associates, Inc.
Mechanical Engineer: 2RW Consulting Engineers
Electrical Engineer: 2RW Consulting Engineers
Landscape: Gregg Bleam Landscape Architect
Lighting: David Tozer
IT/AV/Security: Sextant Group
Branding and Wayfinding: Iconograph
Kitchen Equipment: Design Chesapeake
Envelope Consulting: REI
Hardware Consultant: Assa Abloy
Fountain Consultant: DEW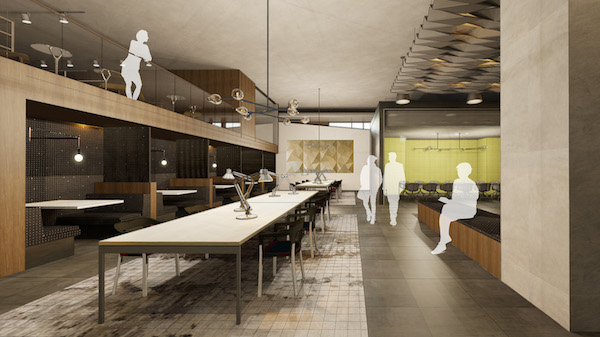 When did it happen?
November 2021

Why is it important?
Envisioning multiuse space for entrepreneurs, designers, and developers, and additional ground-floor retail, the new 215,000-square-foot Center of Developing Entrepreneurs (CODE) will act as a connective ligature between the institutional, commercial, and historic avenues of the city. The project will feature an open-air, pedestrian gallery that will promote public circulation from the Mall to Water Street.

Midway through construction, the design team revisited floor plans and design elements for COVID consideration. With research and data on COVID-19 being updated daily, the solutions incorporated seemed relevant in a post-COVID world. Incorporating more "hands-free" hardware and fixtures and digital messaging, as well as increasing the distance between coworking "hotdesking" seats (along with the pre-ordained considerations for air quality) ensure that the building can open safely regardless of an uncertain future. This will be a dynamically engaging new approach to the west end of the Mall.
The building was designed to deliver an indoor working environment informed by the latest research results on how air quality, daylight, and views impact human cognitive function, yet with an anticipated energy use intensity about one-third that of typical office buildings (helping put it on track for LEED Platinum certification). Additionally, the building has been designed to harvest and reuse rainwater for green roof irrigation. The building's envelope is designed to meet the AIA's 2030 challenge for efficiency and thermal performance.
What are the key aspects?
The building will include one level of subgrade parking that will feature electric vehicle charging stations. Parking spaces may be converted to alternate uses in anticipation of evolving transportation trends. The project will also provide a variety of retail spaces on its ground floor along with the main lobby entrance on the Downtown Mall. A secondary entrance to the lobby will also be provided on Water Street. The Water Street side lobby is spacious and may serve as a coworking studio when not being used as a state-of-the-art 200-plus seat auditorium. The auditorium will serve both tenant-specific uses and local community events.

At the center of the site, there will be an exterior courtyard with a sunken water feature and an amphitheater for public and private outdoor events. As the building steps up from the Mall to Water Street, you will glimpse a series of planted rooftop terraces. Each of these outdoor terraces will serve as work and gathering spaces for tenants on each floor and provide panoramic views of the Blue Ridge Mountains.

On the ground floor, the brick facade will be replaced by a glazed storefront to expose a unique public space intended to enliven the street and promote connectivity. An interior plaza will also serve to extend the terminus of the main thoroughfare, Main Street, with a direct connection to adjacent Water Street. The move will facilitate access between the adjoining areas and allow further retail space to be integrated into the surrounding pedestrian mall.

CODE is on track for LEED Platinum certification. The design employs systems and technologies even beyond LEED standards, that will increase the fresh air exchange, provide fine-tuned environmental controls allowing for natural ventilation and daylighting.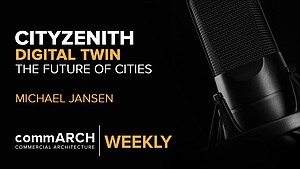 CityZenith's Michael Jansen on Digital Twin & the Future of the Urban Environment | commARCH Weekly 07/2020
In this episode, commARCH has a dialogue with Michael Jansen, Founder and CEO of CityZenith, to discuss the burgeoning landscape ...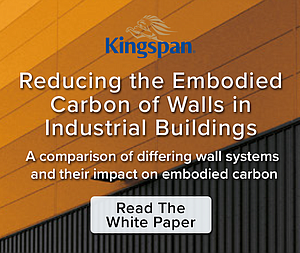 Reducing the Embodied Carbon of Walls in Industrial Buildings
Kingspan partnered with Kieran Timberlake to quantify how Kingspan can reduce embodied carbon in industrial buildings.