November 15, 2021 - by commARCH
Send this article to a friend
Where did it happen?
Brooklyn, New York
Who was involved?
BSE Global, the parent company of Barclays Center and the Brooklyn Nets, unveiled its newest premium lounge, Crown Club, during the Nets home opener on Sunday, Oct. 24, in partnership with global restaurant company Major Food Group (MFG) and renowned interior designer Ken Fulk, who has collaborated with MFG on seven restaurants, including Sadelle's and the Las Vegas and Miami outposts of Carbone. The renovation was led by Shawmut Design and Construction.
What was the challenge?
Making Crown Club a true destination for memorable and luxurious dining experiences at each Nets game and offering the same flexibility and variety to premium ticket holders as a traditional courtside club. To create the finest restaurant experience in a sports and entertainment arena and an experience that would land Crown Club in the archives of New York nightlife. They set out to create a cinematic environment — dark, moody, elegant, and unapologetically glamorous.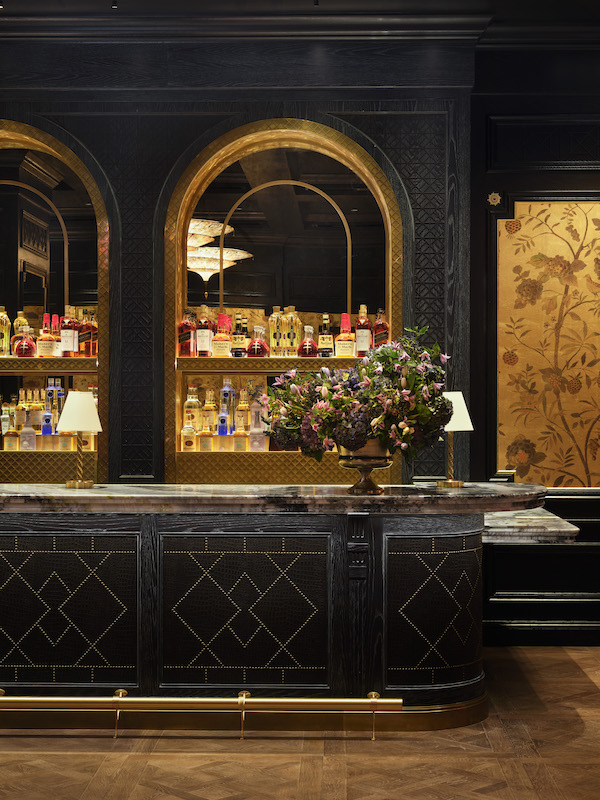 What was the solution?
Befitting MFG's pedigree, the servers, glassware, and theatrics have all been meticulously considered. Crown Club provides à la carte dining, a unique experience rarely found at courtside clubs. Both the environment and culinary program are designed to rotate between MFG's iconic restaurants and other celebrated concepts from some of New York City's most beloved eateries. Levy, the arena's food and beverage partner, will coordinate operations closely with MFG as part of the arrangement.
What were the results?
Crown Club has located just steps from the basketball court and is easily accessible from the best seats in the house. The name Crown Club is a nod to the rich history of Brooklyn, the borough of Kings. In celebrating the legacies of the Brooklyn greats, the Nets have paid homage to artists like Jean-Michel Basquiat and Biggie Smalls, who have invoked the crown in their works.
What product(s) were involved?
The 7,700-square-foot area captures that of an exclusive destination that transports to another world. The space has been reimagined as a grand residence complete with a living room, dining room, an intimate salon, and a fully stocked pantry. Dark paneled walls, layers of rich fabrics, and parquet floors set the stage for a pre-game cocktail, a decadent dinner, or a night of intrigue.
About Major Food Group
MFG is a New York-based restaurant company founded by Mario Carbone, Jeff Zalaznick, and Rich Torrisi. In less than 10 years, MFG has gone from a small Little Italy restaurant to one of the most acclaimed hospitality groups in the world, pioneering a celebratory style of dining at such iconic restaurants as CARBONE and THE GRILL; developing dynamic new concepts across genres; and maintaining a reputation for uncommon consistency. In addition to building renowned restaurants, MFG is proud of its support of various social causes and its lasting partnership with the Robin Hood Foundation, one of New York City's most important forces in the fight against poverty.
About Ken Fulk 
Ken Fulk is a designer and creator of experiences. He is renowned for his layered interiors, high-concept hospitality projects, and unforgettable parties. The Virginia-born designer has spent 30 years designing homes, planes, restaurants, and special celebrations that elevate the lives of his clients. Leading a team of 75 architects, designers, branding, and event specialists in both San Francisco and New York, Fulk has gained notoriety around the globe as a tastemaker.
Fulk has been named to Architectural Digest's AD 100, Elle Decor's A-List, and was twice nominated for a James Beard Design Award. In 2018 Ken Fulk Inc. completed the restoration of a National Historic Landmark church in San Francisco, where he founded the non-profit Saint Joseph's Arts Foundation, which is dedicated to supporting working artists and inspiring creativity for all.
About BSE Global
BSE Global is the parent company of Barclays Center, the Brooklyn Nets, its NBA G League team the Long Island Nets, and its NBA 2K League affiliate NetsGC. BSE Global also provides shared services to the New York Liberty, the WNBA sister team of the Brooklyn Nets. Through programming, marketing, sales, and operations, BSE Global delivers dynamic content and experiences for fans and audiences.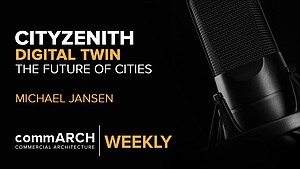 CityZenith's Michael Jansen on Digital Twin & the Future of the Urban Environment | commARCH Weekly 07/2020
In this episode, commARCH has a dialogue with Michael Jansen, Founder and CEO of CityZenith, to discuss the burgeoning landscape ...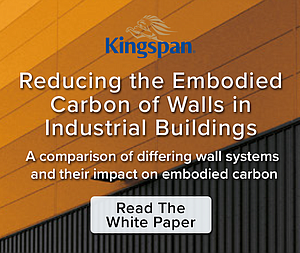 Reducing the Embodied Carbon of Walls in Industrial Buildings
Kingspan partnered with Kieran Timberlake to quantify how Kingspan can reduce embodied carbon in industrial buildings.