November 15, 2021 - by commARCH
Send this article to a friend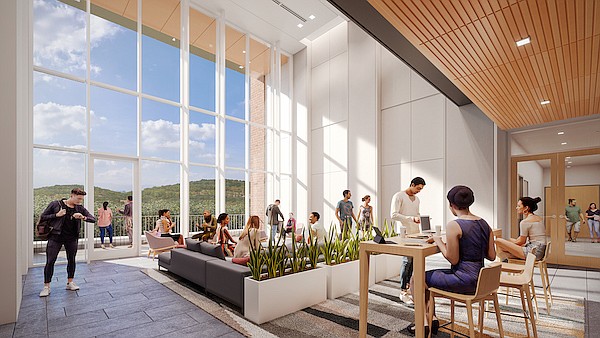 What?

Duda|Paine Architects and VMDO recently celebrated the opening of the new state-of-the-art Student Health and Wellness Center for the University of Virginia during a ribbon-cutting ceremony. The facility replaces the Elson Student Health Center to serve a growing student population while highlighting wellness and prevention.
Where?

Durham, North Carolina.
What is the purpose of the new facility?

The new facility is part of the first phase of the UVA Brandon Avenue Master Plan development, a mixed-use neighborhood, and the University's Green Streets landscape plan of pedestrian paths, green spaces and landscaped bioretention areas.
The 160,000 square foot, four-story brick-clad building is also an extension of UVA's green-street network, with proximity to the historic Academical Village and unobstructed views to the mountains beyond. An open, light-filled entry and multi-story lobby welcomes students and staff visiting the building's offerings including the Office of Health Promotion, the Student Disability Access Center, Medical Services, Kinesiology, and Counseling and Psychological Services. To optimize visibility and accessibility, students can engage and interact with public programs on the building's ground floor such as the pharmacy, multi-purpose space, teaching kitchen and living room.
Why is it important?

The primary mission of the Student Health and Wellness Center is to weave student life and health together in new and visionary ways, creating a strong sense of community through a new model for prevention and social interaction focused on health and wellness. 
"The project's vision to support the whole health and well-being of all students includes meeting the highest standards for air and water quality while providing abundant exterior views of nature and contemplative and community spaces," Duda | Paine Associate Principal Scott Baltimore said. "Interior finishes, lighting, furnishings and colors all support the creation of an environment unlike traditional clinical spaces."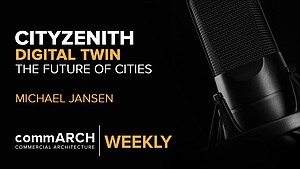 CityZenith's Michael Jansen on Digital Twin & the Future of the Urban Environment | commARCH Weekly 07/2020
In this episode, commARCH has a dialogue with Michael Jansen, Founder and CEO of CityZenith, to discuss the burgeoning landscape ...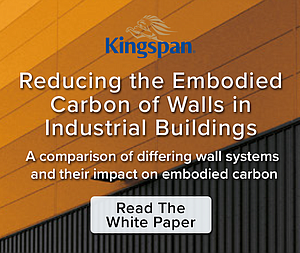 Reducing the Embodied Carbon of Walls in Industrial Buildings
Kingspan partnered with Kieran Timberlake to quantify how Kingspan can reduce embodied carbon in industrial buildings.