November 15, 2021 - by John Lisankie
Send this article to a friend
Once again, this week will start out with the sad news, as to not dwell too much on something we unfortunately cannot go back in time and change.
Two more attendees of November 5th's deadly Astroworld Festival passed away over the last week, bringing the total number of fatalities to ten and making the concert the deadliest hip hop event in history. Bharti Shahani, a 22 year old senior at Texas A&M University died in the hospital this past Wednesday, five days after sustaining her injuries. Perhaps most tragically, 9 year old Ezra Blount died of his injuries just a few hours ago as of this being written. Having been attending the festival with his father, Ezra fell into the pile of people when his father, whose shoulders he had been sitting on, passed out from the pressure of the thousands surrounding him. Ezra sustained traumatic injuries to several of his organs as well as swelling to his brain. With a child this young being so senselessly lost, I really do not see any path where Travis Scott finds his way back to the success he had prior to this year's festival.
Other victims included fourteen year old John Hilgert, sixteen year old Brianna Rodriguez, twenty year old Jacob Jurinek, Franco Patino and Axel Acosta, both 21, 23 year olds Rudy Peña and Madison Dubiski, and Danish Baig, 27. Through all of this horrible news stemming from Astroworld, try to keep the names and memory of the victims at the front of your mind.
In an effort to execute some sort of further damage control, Travis Scott announced that he would be paying for all funeral expenses of those who passed at the show, which is a good start to things I suppose. He also partnered with online therapy company BetterHelp to provide survivors with some free counseling if needed. I must admit that this move is strange as a partnership of any kind in this situation where anyone is making money off of a tragedy just seems wrong, even if the intentions are good. In my bit of light research, I have also found that BetterHelp does not have the best reputation for doing exactly what it advertises in its name. In my experience, virtual mental health sessions just are not nearly as effective as seeing someone in person and being able to look them in the eyes and tell them what exactly is going on.
As a result of everything, Travis also made the obvious decision to drop out of the lineup for the Day N Vegas, which took place this past weekend in, you guessed it, Las Vegas. The organizers didn't seem to have much trouble filling the vacancy with another artist with just as much star power, as they quickly secured a set from Post Malone.
Silk Sonic, the superduo consisting of Bruno Mars and Anderson .Paak, finally released their collaborative album this past Friday that has been teased since early March. The two jolly hitmakers put out An Evening With Silk Sonic to what seem to be fantastic reviews from critics and the public alike thus far. While not my absolute favorite record from a year that has consisted of some incredible tunes, there is no doubt that the nine track project is still very, very good. It is very easy to understand why people adore these two. Of the five songs that had not already been released as singles in the months leading up to November 12, 2021, I would say that my favorite is "After Last Night" which features the talents of renowned bassist Thundercat as well as the host of the album, legendary funk talent Bootsy Collins.
Juice WRLD's second posthumous album, Fighting Demons, was announced this past week, with a release date slated for December 10th, two days after the second anniversary of Juice's death and eight days after what would have been his 23rd birthday. His estate also released the lead single from the record, a track eerily called "Already Dead". Listening to it, one really can't justify the notion that Juice was planning on growing old. He was well aware that his lifestyle was going to catch up and take his life through one way or another, which makes the circumstances and the fact that he is just gone forever that much more difficult to deal with. Thank goodness his voice will live on forever.
Freddie Gibbs also announced that he would be dropping an album before year's end. In a tweet on Wednesday, he shared the star studded list of producers who would have credits on the project, and it made me even more excited for Freddie's end of year rhymes. "Madlib, Alchemist, Boi 1da, Pharrell, Jake One, DJ Paul, Justice League, Working On Dying, Seven Thomas, Tay Keith, Kaytranada, Bizness Boi... I got the best album of the year."
Merlyn Wood, one of my favorite members of the best boyband since One Direction, BROCKHAMPTON, released his first solo song since 2017 on Friday, "S.Y.K." The man has such a wonderfully unique voice and I implore you to listen to all three of his solo tracks that are available on streaming services, as well as pretty much all of BROCKHAMPTON's discography.
As I was wrapping this post up, I found out that Kanye finally released the deluxe edition of his most recent album, DONDA. This edition features five new songs that have yet to see streaming but have already made the rounds online. One of these songs is "Life of the Party", featuring André 3000, which I think is the best guest verse on any song in 2021, which is saying quite a bit. His words are really so beautiful and flow so well. The other new tracks are "Remote Control pt. 2", "Never Abandon Your Family", "Up From The Ashes", and "Keep My Spirit Alive pt. 2". "Come to Life" now also features backing vocals from Tyler, The Creator.
My throwback to 2016 this week is not an official track, but man do I wish it was. Every year, XXL Magazine compiles a list of up and coming hip hop artists and calls them the freshman list. 2016's class is pretty much recognized as the best the magazine has ever had, with nearly every name on the list having had a fantastic last five years. Among the promotions for the freshman issue is a freestyle and cypher from each of the artists. Below, Denzel Curry, Lil Uzi Vert, Lil Yachty, 21 Savage, and Kodak Black have a blast in their cypher, a moment which really kickstarted all of their careers. Half a decade later and millions of listeners continue to come back to this video simply because it was the best. It is worth mentioning that the five other artists from the class who aren't in this particular cypher were Anderson .Paak, Desiigner, Lil Dicky, Dave East, and G Herbo; really no one has been a bust.
My song of the week is one that when I remember it exists every few years, I play it on repeat until I hate it and can't listen anymore, leading to my waiting a few more years. "A Star Is Born" by Jay Z features a young J. Cole who really broke out into the mainstream with his extraordinary guest appearance here. To this day, I still think it has some of his best bars.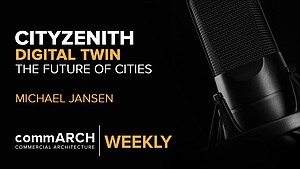 CityZenith's Michael Jansen on Digital Twin & the Future of the Urban Environment | commARCH Weekly 07/2020
In this episode, commARCH has a dialogue with Michael Jansen, Founder and CEO of CityZenith, to discuss the burgeoning landscape ...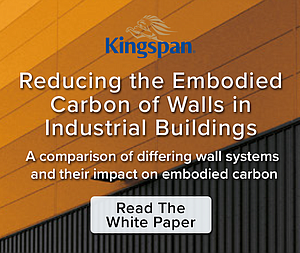 Reducing the Embodied Carbon of Walls in Industrial Buildings
Kingspan partnered with Kieran Timberlake to quantify how Kingspan can reduce embodied carbon in industrial buildings.