November 18, 2021 - by commARCH
Send this article to a friend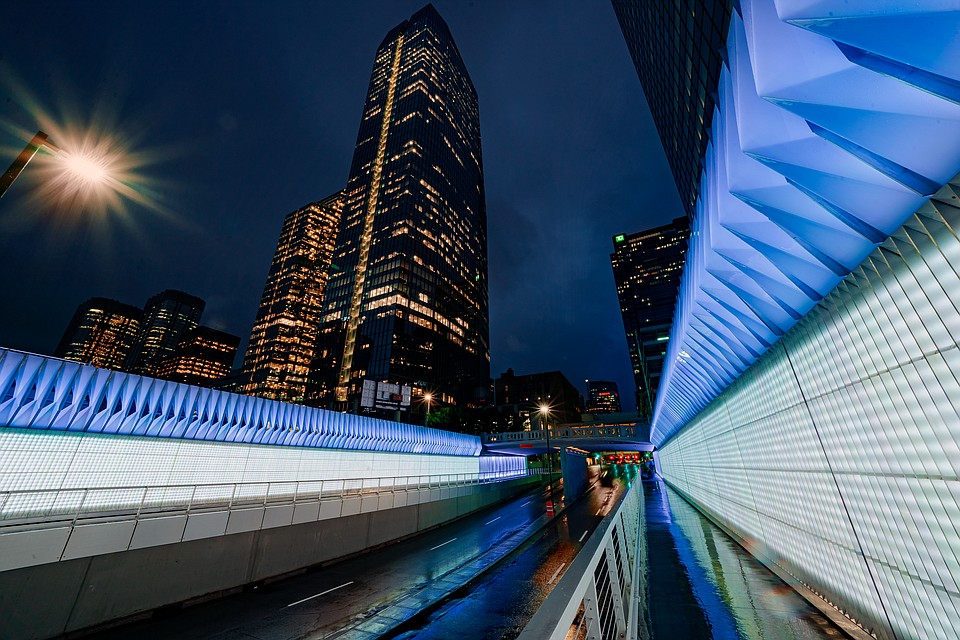 3Form — manufacturer of architectural decorative resin and glass products, acoustic solutions, and markerboards — has recently completed four exciting projects.
 
4th Street Underpass, Calgary, Alberta
Canadian architecture firm MBAC transformed this dark, inaccessible train underpass into a dynamic walkway illuminated with color-changing LED lights and geometric Koda XT panels. Designed over four years, 3form's Exteriors team entered the conversation early on to test Koda XT's ability to handle fallen debris and weather conditions above while retaining its beautiful shape.
Canal Park, Washington, D.C.
Located in a sprawling city park, 3form's Chroma XT lantern pavilion creates a vertical statement. Towering over the open space, the illuminated box activates the park's nearby seating area and grassy plots. The project's designer, Studio Architecture, collaborated with 3form's Exteriors early on to engineer the lantern's five-foot by 20-foot panels and custom hardware.
Beehive Bridge, New Britain, Connecticut
Suspended above Highway 72 in New Britain, Connecticut, Beehive Bridge is a burst of color and organic shape. Complete with orange and gold Koda XT panels, the installation casts vibrant shadows along the walking bridge during the day and illuminates at night with the help of LED lights. Photo by Land Sea Air Media.
Kapi'olani Medical Center for Women & Children, Honolulu, Hawaii
16 colorful Koda XT saucers dot KMCWC Honolulu's outdoor play area. Specified by Hawaii-based architecture firm Lionakis, the 1,500 square-foot space features a bright yellow trellis, accented yellow and green Koda XT circles that cast playful shadows above and below. 3form pre-drilled the circles in their Salt Lake City factory to perfectly align with the trellis beams and joists, and installed them at a slope to prevent the build-up of rainwater.
What is the goal of 3Form in every project?
3Form's expert team is grounded with the understanding that no two projects are the same. Their team of lighting engineers, fabricators, project managers, and technical support representatives carefully consider each project's aesthetics as well as weather conditions, wind, and building codes. 3Form's exterior team also offers support from ideation to installation to bring even the most out-of-the-box ideas to life while keeping safety and durability top of mind.
What is significant about every project?
Every project is different so it takes the whole team to make it come to life. According to Cory Pymm, 3Forms Exterior Solutions Engineering Manager, "Designers come to 3Form because we can take their vision and make it real.  We don't expect them to know the engineering behind each exterior-that's our job" "It's all about creating a new and exciting environment," says Pymm. "With 3Form designers introduce translucency, creating shade but also a vibrant outdoor space" The combination of engineering expertise and materials knowledge help bring projects to life.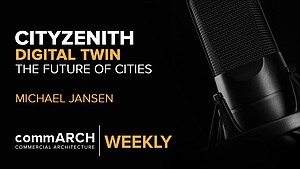 CityZenith's Michael Jansen on Digital Twin & the Future of the Urban Environment | commARCH Weekly 07/2020
In this episode, commARCH has a dialogue with Michael Jansen, Founder and CEO of CityZenith, to discuss the burgeoning landscape ...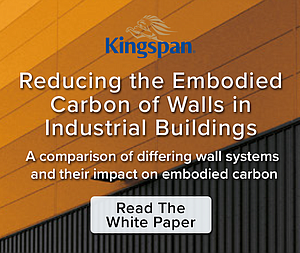 Reducing the Embodied Carbon of Walls in Industrial Buildings
Kingspan partnered with Kieran Timberlake to quantify how Kingspan can reduce embodied carbon in industrial buildings.