November 18, 2021 - by commARCH
Send this article to a friend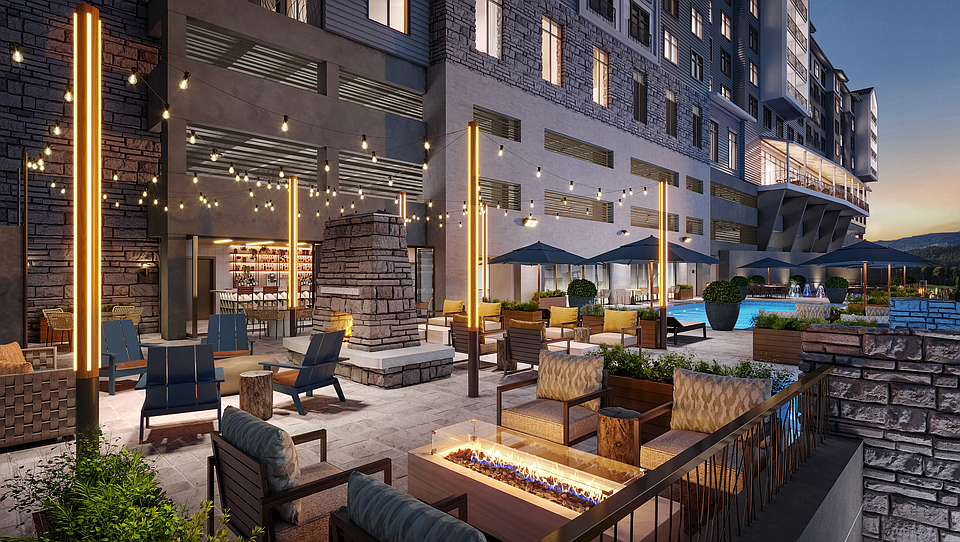 Where will it happen?
Delta Hotels Gatlinburg is located on a steep grade alongside the Cliff Branch River and overlooking Mt. Leconte in Gatlinburg, Tennessee.
Who is involved?
Leading interior design, branding, and procurement firm Interior Image Group (IIG) will lead the design and procurement.
When will it happen?
Delta Hotel by Marriott Gatlinburg will break ground in late-2021 and is expected to be completed in Q2 of 2023.
Why is it important?
The hotel will offer stunning views of the Great Smoky Mountains as a year-round destination for guests. IIG's interior design concept will pay homage to Gatlinburg's beautiful scenery for the hotel's lobby, public gathering areas, indoor and outdoor pools, F&B spaces, and the 293 guestrooms and 10 suites.
The design of Delta Hotels Gatlinburg celebrates local, natural charm as well as the transition through seasonal changes. IIG's design will invite guests to relax and recharge with a stunning view of Mount Le Conte and its surrounding nature.
What are the key aspects?
IIG crafted thoughtful narratives for each destination throughout the property that express, in different ways, the beauty of the seasonal shifts through design. Gleaning inspiration from things like the Wildflower Pilgrimage in Spring and the Synchronous Firefly Festival in early Summer, or the scenic Smoky Mountains' change of colors from Fall to Winter, it will incorporate a contrast of warm and cool tones and textures, intermixed with pops of exciting color and expansive views.
As natural storytellers, IIG drew inspiration from the surrounding environment, specifically the White Oak and its ever-changing beauty through the seasons. IIG incorporated the essence of Gatlinburg's changing seasons, which will be subtly infused into each space through incorporating a natural color palette and greenery and into the space, leading guests from one area to the next. The picturesque landscape and local charm will influence specialty moments, reveal stories similar to that of the oak tree, and activate the hotel with a sense of warmth and welcome. The design thoughtfully places contemporary furnishings and a modern, architectural style with contrasting organic silhouettes and natural elements that allow the boundary between indoor and outdoor to fade into one.
Where can I learn more?
About Interior Image Group
Interior Image Group (IIG) is a leading interior design, branding, and procurement firm, which specializes in brand, boutique, and mixed-use hospitality projects of various scales. Founded in 2004 by Patti Tritschler, the firm's President and Chief Executive Officer, IIG place storytelling at the heart of every project to create memorable environments that one can experience using all of their senses as they unlayer the numerous elements that await them. The firm's aesthetic is sophisticated and approachable—two qualities are shown in every project's thoughtfully crafted design narrative. Whether it be a customized feature in a lobby or a unique and creative concept that aligns with brand standards, IIG tailors the design to that specific property, giving each its own identity and personality. IIG is well versed in the hospitality industry, having worked on select-service and full-service markets projects. With offices in Indiana and Florida, IIG continuously expands its domestic and international portfolio in partnership with noteworthy clientele such as Concord Hospitality, First Hospitality Group, Auro Hotels, Cornerstone Hospitality, and Caesars Entertainment. IIG is also Brand Preferred for many hotel brands, including Hilton Hotels & Resorts, Marriott International, and IHG Hotels & Resorts.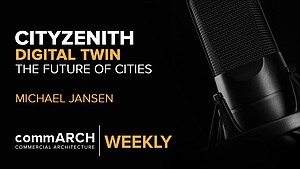 CityZenith's Michael Jansen on Digital Twin & the Future of the Urban Environment | commARCH Weekly 07/2020
In this episode, commARCH has a dialogue with Michael Jansen, Founder and CEO of CityZenith, to discuss the burgeoning landscape ...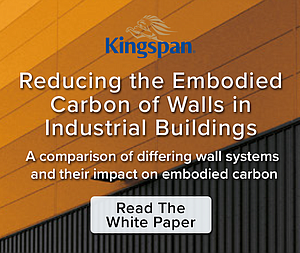 Reducing the Embodied Carbon of Walls in Industrial Buildings
Kingspan partnered with Kieran Timberlake to quantify how Kingspan can reduce embodied carbon in industrial buildings.