November 19, 2021 - by commARCH
Send this article to a friend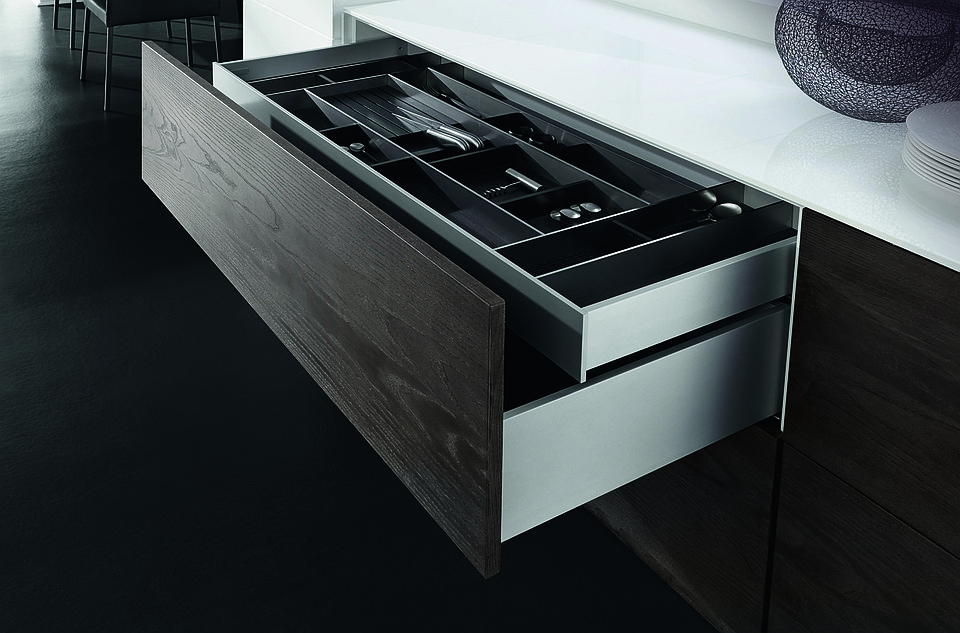 What is it?
Grass America, a leading supplier of functional hardware to the cabinet industry, announces the Vionaro Drawer System, a uniquely innovative design with clean, well-defined lines and more usable space, coupled with best-in-class running characteristics and stability of the Dynapro concealed drawer slide.
Why is it needed?
The combination of minimalist design with superb functionality is perfectly suited to the latest design trends for living spaces.
What are its uses?
Vionaro is the ideal long-term choice for all storage applications throughout the modern home, where the aesthetic boundaries between the kitchen, bathroom, living room, office, and bedroom areas have become more fluid.
Why is it important?
The Vionaro drawer members travel on Grass' Dynapro concealed undermount system, which guarantees smooth running performance due to the synchronization mechanism. The operating function of the slides remains unchanged even when moving heavy loads of up to 132 pounds, extra-large drawer boxes, or high drawer front panels.
What are the key aspects?
The Vionaro has a low opening pull force, and abrasion-resistant nylon rollers ensure smooth and even operation. Efficient assembly of the drawer front with fixing brackets provides a solid connection to ensure drawer stability. In addition, Vionaro offers three-dimensional adjustment and is offered in four heights: 89mm (3 ½"), 121mm (4¾"), 185mm (7¼"), and 249mm (9¾") with a color selection of Silver Grey, White, and Graphite.  
Strong right angles, slim drawer dimensions (13mm double wall side), and high-grade materials afford more interior storage space. The flexible Tavinea Optima, comprehensive interior drawer divider system, complements the Vionaro 185mm and 249mm deep drawers, keeping large and small items securely in place. Dividers can be cut to the width of your drawer and simply snap onto the divider rail without tools.
The standard Vionaro offers the Grass Soft-close mechanism, which brings the drawer to a gentle, quiet close. Other closing options include the Tipmatic Soft-close, a push-to-open mechanism that enables the drawer to glide open with just a light tap anywhere on the drawer front.  
Where can you get it?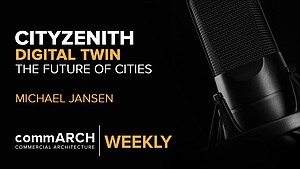 CityZenith's Michael Jansen on Digital Twin & the Future of the Urban Environment | commARCH Weekly 07/2020
In this episode, commARCH has a dialogue with Michael Jansen, Founder and CEO of CityZenith, to discuss the burgeoning landscape ...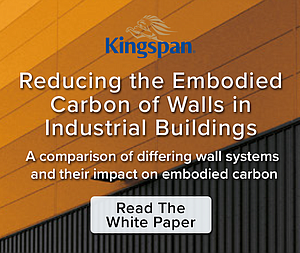 Reducing the Embodied Carbon of Walls in Industrial Buildings
Kingspan partnered with Kieran Timberlake to quantify how Kingspan can reduce embodied carbon in industrial buildings.