November 22, 2021 - by commARCH
Send this article to a friend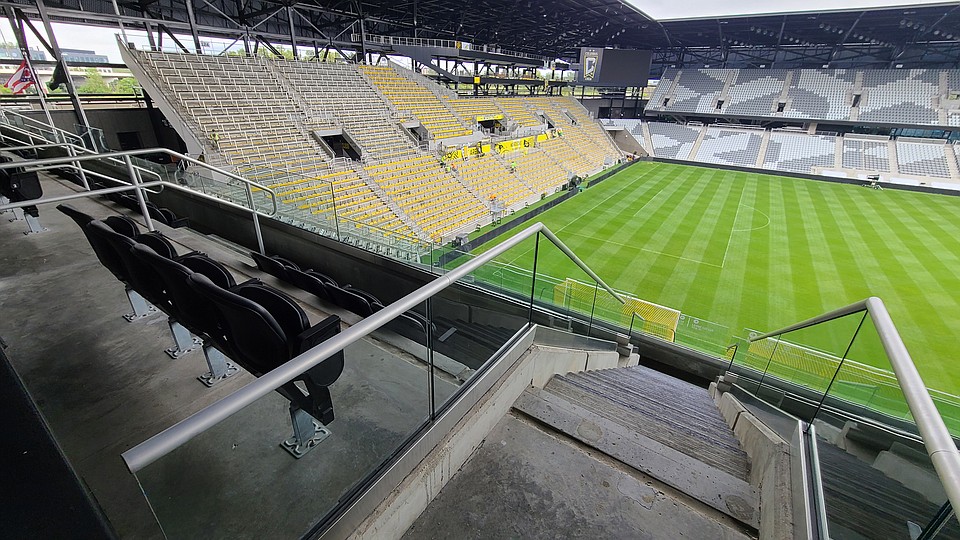 Where?

Columbus, Ohio
Who?

Architect: HTNB
General Contractor: Turner Construction
Glass Manufacturer: Cardinal
When?

October 2021
What was the goal?

To design Lower.com Field, home of Major League Soccer's Columbus Crew, to be an inviting and dynamic embodiment of the diversity and character that make Columbus the spiritual home of U.S. soccer.
What is significant about the project?

Located at the center of the mixed-use Astor Park development adjacent to the city's Arena district, the 460,000-square-foot, soccer-specific stadium features more than 21,000 linear feet of Trex Commercial's architectural railing, including picket rail, aisle railing, cable rail, drink rail, cane rail, aluminum and steel handrail, mesh panel railing, multi-line rail, glass railing, and LED rail.
With a 37-degree rake angle creating one of the steepest supporter sections in the MLS, Lower.com Field features Trex's specially designed Seating Rail System with fold-down bench seats mounted securely to metal framing. A built-in lean rail optimizes views of the pitch and enhances crowd control by allowing for easy access and movement within the aisles of the 3,356-seat supporter section.
The exclusive Loge Boxes feature crescent-shaped drink tops with phenolic infills. Additionally, the custom-engineered cable railing with LED handrails enhance safety and aesthetics at the stadium's Plaza entry ways. The stainless steel guardrails are paired with 9/16" SGP clear glass panels to optimize sightlines for avid supporters.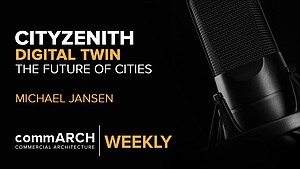 CityZenith's Michael Jansen on Digital Twin & the Future of the Urban Environment | commARCH Weekly 07/2020
In this episode, commARCH has a dialogue with Michael Jansen, Founder and CEO of CityZenith, to discuss the burgeoning landscape ...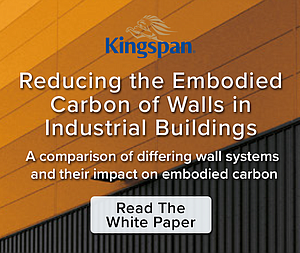 Reducing the Embodied Carbon of Walls in Industrial Buildings
Kingspan partnered with Kieran Timberlake to quantify how Kingspan can reduce embodied carbon in industrial buildings.