November 22, 2021 - by commARCH
Send this article to a friend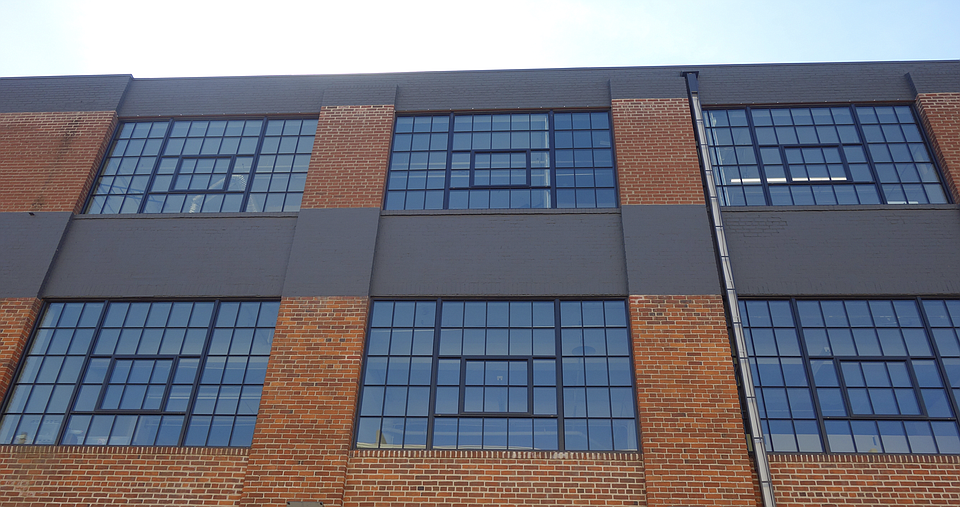 What?

Listed on the National Register of Historic Places, the 205,000-square-foot Vandalia Tower in St. Paul, Minnesota, recently completed a significant renovation. Prior to its redevelopment, Vandalia Tower consisted of seven vacant and dilapidated factory buildings on a 5.5-acre site. A decommissioned 100-foot-tall water tower rose from an overgrown courtyard. Transforming the warning post into a beckoning welcome, the water tower now serves as the brand icon and namesake for the mixed-used, modernized, transit-oriented development.
Who?

Linetec finished and thermally improved 290 aluminum-framed replacement windows manufactured by St. Cloud Window. NewStudio Architecture specified these products with a durable 70% PVDF resin-based finish in black to resemble the color of old steel windows.
What was the goal?

To meet the modern needs of its commercial, nonprofit, and artistic tenants
and 
the approval of the State Historic Preservation Officer and National Park Service.
To maintain the 1920s architectural heritage, the property owner sought to replace the broken and missing widows with ones that replicated the look of their original, large, steel-framed, divided lite appearance with new units that would improve energy savings and comfort.
A magnificent project like Vandalia Tower speaks logically to the application of the state-of-the-art, high-performing aluminum windows, coatings, and glass for responsible landmark building renovation. This property has become highly efficient and environmentally sustainable, while preserving the bespoke elegance of legacy architecture.
What was done?

St.Cloud Window manufactured 214 units as fixed windows with additional 76 supplied as awnings. The units were mulled together and installed by S&J Glass within Vandalia Tower's expansive openings.
Linetec applied Fluropon architectural extrusion coatings from Sherwin-Williams, which are resistant to humidity, chalk, gloss loss, and chemicals.
For centuries, glass fabrication was limited to small, individual, single-pane lites that were framed together with steel or wood to form the larger daylight opening. Presently, massive, insulated glass units provide uninterrupted views with improved performance for thermal, structural, and water resistance.
Aluminum was used for fenestration framing because it is strong, corrosion resistant, fabrication-friendly, long-lasting, infinitely recyclable, and can be finished in an almost any color.
Historical building window retrofits were made of contemporary glass and framing technology that increases energy efficiency and interior comfort while preserving classic styling. For Vandalia Tower, Linetec finished the window's aluminum extrusion first, then prepared the thermal cavity, inserted Technoform's polyamide thermal strip, and finally crimped the composite assembly to mechanically lock the strip in place between the aluminum extrusions.
Muntins and structural window mullions were also finished by Linetec and secured by St. Cloud Window. SCW3000 Series windows were used. Two SCW5000 Series sliding glass doors were installed to showcase the grid pattern for a continuous, historic aesthetic.
Operable sliding doors and outswing windows provide a seasonal opportunity for natural ventilation. Passive ventilation and high thermal performance products lessen the demand on the HVAC systems and natural light reduces the need for electric light.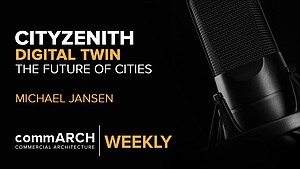 CityZenith's Michael Jansen on Digital Twin & the Future of the Urban Environment | commARCH Weekly 07/2020
In this episode, commARCH has a dialogue with Michael Jansen, Founder and CEO of CityZenith, to discuss the burgeoning landscape ...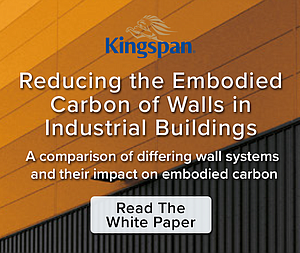 Reducing the Embodied Carbon of Walls in Industrial Buildings
Kingspan partnered with Kieran Timberlake to quantify how Kingspan can reduce embodied carbon in industrial buildings.